Workable Review
Workable is great for small businesses that need scalable and easy-to-use recruiting software.
Workable has features for candidate sourcing, applicant tracking, collaboration, e-signatures and reporting.
Standard Workable recruiting software is $99 per job per month, and advanced features are available with a custom annual plan.
This article is for small businesses that want to learn more about Workable, our pick for the best recruiting software for small businesses.
Thanks to its flexible and affordable pricing, comprehensive recruitment features, and scalable plans, we recommend Workable as the best recruiting software for small businesses. Workable gives you everything you need from recruiting software without breaking the bank or compromising on quality. Month-to-month plans are charged per job per month, which is ideal for small businesses that have sporadic or short-term hiring needs. You get access to essential recruiting features like free and premium job boards, job description templates, branded careers pages, and automated candidate sourcing. You can easily collaborate with potential candidates and your team members through the software with its email and calendar integrations.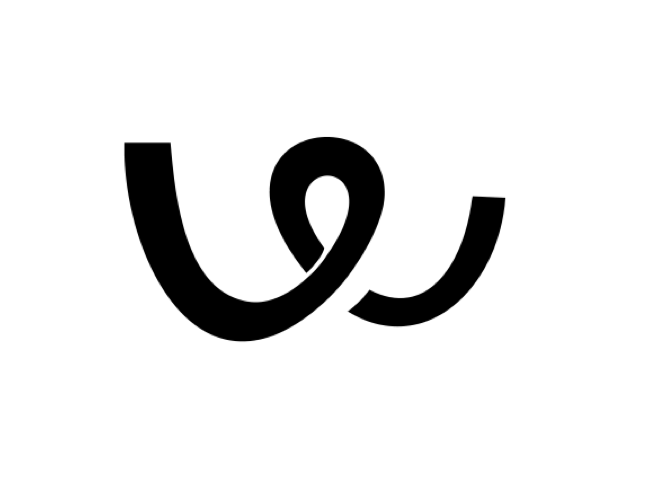 Workable
The Verdict
Workable is our choice as the best recruiting software for small businesses due to its flexible and affordable pricing, comprehensive features and scalable plans.
We chose Workable from dozens of recruiting software options. To understand how we chose Workable, you can find our methodology and a list of recruiting software vendors on our best picks page.
Workable Pricing and Terms
One of the things we like most about Workable is its pricing structure. Rather than charging you based on the features you need, Workable's month-to-month plan comes with a full set of features and charges you based on the number of active positions you need to fill. This is a more cost-effective pricing model for a small business, since you're probably not constantly hiring several employees at a time like large businesses do.
The software starts at a base price of $99 per job per month. You can request a software demo and sign up risk-free with a 15-day free trial. In case you decide you need more advanced features or have more complex hiring needs, Workable also offers custom annual plans. This allows you to stick with the same recruitment software as your team expands.
Key takeaway: Workable's recruiting software starts at $99 per job per month, or you can sign up for a customized annual plan. Workable offers a 15-day free trial.
Workable Recruiting Software Features
Workable is packed with features to help you find and hire the best candidates for your business. The month-to-month plan is ideal for basic small business recruiting needs, whereas the annual plan is better suited to those with more advanced and larger-scale recruiting needs.
Candidate Sourcing
Workable is great for sourcing highly qualified candidates. To find the best candidates, you need to cast a wide net, while also being strategic about where you post job openings. One of the things we love about Workable is that it offers more than 700 job description templates to help you easily create job postings that resonate with potential candidates.
With tools for branded career pages and more than 200 free and premium job boards, Workable ensures your job postings are being seen by the right people. Instead of requiring you to actively manage your recruitment software like some competitors do, Workable has automated passive candidate outreach. This allows you to automatically connect with great candidates before they get snagged by your competitors.
The annual plan has advanced sourcing features like 400 million searchable candidate profiles, one-click candidate sourcing powered by AI, an external recruiter portal, advanced referrals, an internal job platform and a custom pipeline. These advanced features are great for small businesses that want to take their candidate sourcing to the next level.
Applicant Tracking
Once you've got a few potential candidates in your pipeline, Workable lets you easily track and manage them. You can narrow down your candidates with scorecards and interview kits and integrate the software with more than 70 third-party programs, like software for background checks and assessments. You can choose to view only qualified candidates or those within particular stages of the hiring process (e.g., submitted an application, undergoing phone screening, scheduled for an interview, offered a position or hired).
Workable's tracking and management features allow you to seamlessly collaborate with candidates and your hiring staff. Workable plays well with your email and calendars by syncing tasks and notifications, letting you access Workable data right from your Gmail account. You can set candidate interviews and send out offer letters with e-signatures through the software. If you have an annual plan, you get advanced tracking features like requisition and budget planning, hiring plans, self-scheduling, multipart interviews, and custom pipelines.
Reporting and Analytics
These features let you see what's working and what isn't. You can find out where candidates are coming from, which platforms are the most popular and how applicants from different platforms are performing. Are applicants from job sites more successful in snagging a position? Do Facebook applicants tend to be more qualified, or are LinkedIn candidates more desirable? Workable's reporting and analytics tools let you discover all types of data about your applicants and job postings, helping you get the most out of your investment. Workable also integrates with your favorite business intelligence tools, and users with annual plans can access GDPR, EEOC and OFCCP compliance reports to ensure your recruiting process is always aboveboard.
Dashboard and Usability
One of Workable's best qualities is its usability. It is imperative that your recruiting software is easy to use and implement. Some competitors offer complex and intricate recruiting platforms, but Workable's recruiting software has an intuitive and user-friendly dashboard. It also has mobile-friendly application forms for your candidates, and iOS and Android apps for better mobile access.
Workable easily integrates with several big-name partners to ramp up your recruiting capabilities. You can integrate with HR information systems, onboarding, job advertising, sourcing, job referral, email and calendar, assessments, video interviews, background checks, single sign-on, business intelligence, and productivity software solutions to help with all these tasks in one place.
Key takeaway: Key Workable features include 700 job description templates, branded career pages, more than 200 free and premium job boards, scorecards, applicant tracking, collaboration, third-party integrations, and reporting.
Workable Pros
Workable has several great features that make it the best recruiting software for small businesses, and one of those standout features is its scalability. Instead of paying high fees for advanced features they don't need, small businesses with short-term hiring needs can sign up for month-to-month plans with affordable pricing. You can add on as many or as few job openings as you need, and when your recruiting needs grow or scale back, so can your plan. Instead of forcing you to switch to different software when you outgrow it, Workable allows you to upgrade to custom annual plans with advanced features. Not all recruiting software is scalable, so this is a great selling point for growing businesses.
Another benefit to using Workable recruiting software is its ability to easily integrate third-party applications. Instead of working in a siloed program, you can connect with several popular software partners and integrations to enhance your recruiting process. This gives you the ability to further scale and customize your recruiting strategy to fit your hiring needs.
Small businesses need recruiting software that their teams can use easily; Workable's recruiting software is easy to access and implement. Although large corporations might have highly skilled HR teams dedicated to recruitment, small businesses are often going it alone. Workable is intuitive recruitment software that will be easy for any member of your team to use with little training. This is one of its greatest advantages against competitors.
Key takeaway: The biggest advantages to using Workable recruiting software are its scalability, ease of use and many integrations with third-party applications.
Workable Cons
Although Workable is great recruitment software for small businesses, it has a few limitations. For example, users who want advanced recruitment features or high-volume recruiting capabilities will need to sign up for a customized annual plan. While this is not necessarily a bad thing, it can be inconvenient for small businesses that want features like advanced reporting with month-to-month pricing. (The month-to-month plan will likely have all of the recruiting features you need for basic hiring.)
Another drawback is Workable's lack of employee onboarding features. Many competitors offer full-service onboarding capabilities with their recruiting software, but we didn't find anything like this with Workable. Every plan does include offer letters and e-signatures, though. Also, though employee onboarding is not Workable's forte, it can integrate with more than 70 different recruiting and HR tools, some of which can help you onboard your new employees.
Key takeaway: Workable has minimal onboarding capabilities, and you can only access advanced features on an annual plan.
Customer Support
One advantage Workable has over its similarly priced competitors is that it comes with customer support at no additional cost, even if you get the month-to-month plan. If you need help using the software, you can contact Workable's customer support team 24/7 by email, or by phone or live chat on weekdays. The company also provides online and live training to help you and your staff get the most out of the software.
Users rave about Workable's customer service team, and we couldn't agree with them more. Workable has some of the friendliest representatives we've come across. In addition to being very knowledgeable and patient in answering our many questions about the software, the rep pointed us toward some useful resources to help us become better, more effective recruiters. These Workable resources include blog posts, stories and insights, HR tutorials, job description templates, interview questions, a video library with visual guides and webinars, and how-to guides.
Key takeaway: We were very pleased with Workable's customer service. All Workable customers have access to knowledgeable customer support via email 24/7, and via phone and live chat on weekdays.
Ready to choose an HR recruiting software solution? Check out the rest of our coverage: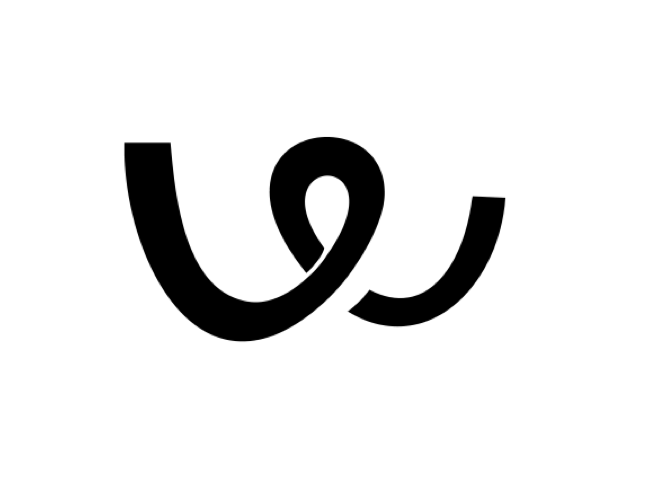 Workable
The Verdict
Workable is our choice as the best recruiting software for small businesses due to its flexible and affordable pricing, comprehensive features and scalable plans.

Skye Schooley
Business News Daily Staff
Skye Schooley is a staff writer at business.com and Business News Daily, where she has written more than 200 articles on B2B-focused topics including human resources operations, management leadership, and business technology. In addition to researching and analyzing products that help business owners launch and grow their business, Skye writes on topics aimed at building better professional culture, like protecting employee privacy, managing human capital, improving communication, and fostering workplace diversity and culture.