OnDeck Review
With OnDeck, small businesses with a credit score of 600 can qualify for financing of up to $500,000. It offers a fast funding process in addition to its excellent customer service and flexible terms. This earns OnDeck our pick as the best alternative lender for businesses with bad credit.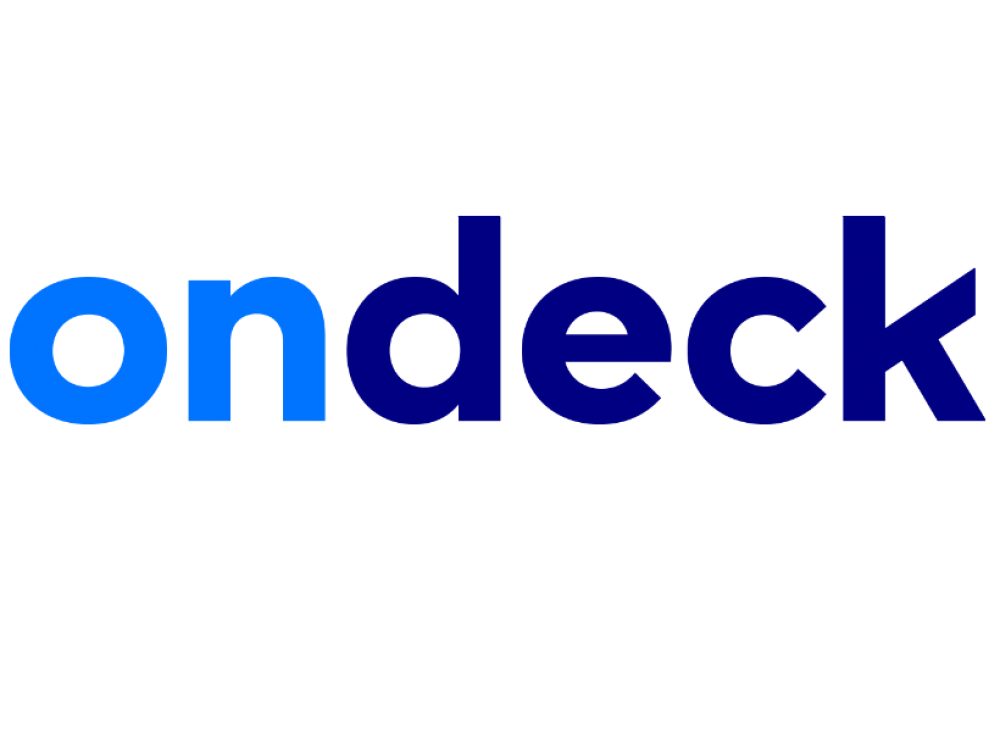 OnDeck
The Verdict
OnDeck is our pick as the best alternative lender for businesses with bad credit since you only need a minimum credit score of 600 to borrow up to $500,000. The application process is quick, loan terms are flexible, and customer service is top-notch.
Editor's note: Need a loan for your business? Fill out the below questionnaire to have our vendor partners contact you with free information.
Pricing: Rates and Terms
OnDeck offers both term loans and lines of credit. Amounts up to $500,000 are available in short- and long-term loans. The short-term loans have fixed rates starting at 9% interest, meaning payments remain the same over the life of the loan. The terms for these loans range from three to 12 months.
OnDeck's long-term loans range from 15 to 36 months, which is quite flexible considering that many of the lenders we evaluated only offer terms of up to 12 months. The interest rate starts at 9.99% and is annualized throughout the life of the loan, meaning the yearly interest percentage is based on the average loan balance. It charges a one-time origination fee of 2.5% to 4%.
Lines of credit up to $100,000 are also available from OnDeck. Interest rates for lines of credit can be as low as 13.9%. There is also a $20 monthly maintenance fee, but it will be waived if you take out $5,000 on your first draw.
While OnDeck wants to know how you plan to spend the money, there are no restrictions on what you can use the loans for. OnDeck loans are used for various purposes, such as working capital, new inventory or equipment, new hires, expansion, remodels, marketing, and cash flow management.
You pay back OnDeck loans on a daily or weekly basis, with the same fixed amount automatically debited from your bank account. Having the money automatically withdrawn can help with your cash flow and prevents you from missing monthly payments. Not all the lenders we looked into offer this option.
What most impressed us about OnDeck was its transparency. Unlike other lenders, which seem to want to hide certain details of their loan programs, OnDeck clearly defines its loan terms on its website.
OnDeck Features
Qualifications
A poor credit score will eliminate you from consideration with many alternative lenders, but it doesn't with OnDeck. While the majority of OnDeck borrowers have relatively high credit scores, the lender considers everyone with a credit score above 600. This is one of the lowest minimum credit scores we found among alternative lenders (SBG Funding led the way with a minimum of 500).
However, the low credit threshold doesn't mean OnDeck approves loans for floundering businesses. It just means that, instead of using credit scores as a primary factor in its lending decisions, the company focuses on businesses' performance in terms of monthly revenue and cash flow. To be considered for a loan, you must have been in business for at least a year and have at least $100,000 in revenue over the past 12 months.
We were pleased to see that OnDeck clearly outlines its minimum requirements on the company website. This isn't true of all alternative lenders; we had a difficult time finding this information for others we examined. By being transparent online, OnDeck allows busy applicants to quickly check if they qualify and understand what type of loan they can get. Some lenders require interested borrowers to call for more information. This isn't ideal for some small businesses, and OnDeck realizes that and provides its information online.
OnDeck provides loans for more than 700 different industries. The only industries it can't lend to are listed here. Notably, OnDeck can't lend to room and boarding organizations, religious organizations, or firearm vendors.
Application and Approval Process
Of the alternative lenders we considered, OnDeck has one of the quickest application and approval processes. You can fill out an application in just a few minutes online or by calling the lender and speaking to a loan specialist, who will fill out an application for you.
OnDeck asks for basic information about your business – name, address, tax ID number, years in operation and legal entity – and requires you to provide your estimated gross annual revenue and average bank balance.
After you submit the application, OnDeck conducts a soft credit check. This doesn't lower your credit score like a hard inquiry does. Many of the other lenders we examined only conduct hard credit checks. OnDeck also provides flexibility for borrowers looking to compare multiple offers from different loan companies – if you go with another offer, your credit score isn't affected by OnDeck's soft inquiry.
Special Documentation
OnDeck examines your last three months of bank statements. You can provide these in two different ways. One option is to electronically authorize your bank to send OnDeck the information via one-time import. This is the recommended option, because it streamlines the approval process by quickly allowing OnDeck to review the data.
The other option is to send copies of your bank statements by mail, email or fax directly to OnDeck. The downside of this option is that a loan specialist needs to review the information manually, which lengthens the time it takes for you to be approved. If you mail in your application, this could also add considerably to the turnaround time. Electronic transfer is the quickest and easiest way to get funding.
Time to Deposit
Depending on how you send the bank statements, you could be approved in just a few minutes, with funds deposited into your account within 24 hours. This process is significantly faster than it is with most of the other lenders we researched, which take 3-5 days for approval and 5-7 days to provide the funding. Same-day funding makes OnDeck loans ideal for business owners who need quick funding to manage cash flow. Only a handful of the organizations we looked at provide same-day funding.
Terms
Short-term loans range from three to 12 months, and its long-term loans can be 15 to 36 months. This is a wider range of possible terms than many other lenders offer.
OnDeck Pros
You only need a credit score of 600 to qualify for a loan from OnDeck. The company also has a fast funding process and excellent customer service. OnDeck is great for businesses seeking a loan for quick cash or big purchases.
OnDeck loans can cover daily business expenses like payroll, short-term marketing plans, inventory, taxes and new hires. The long-term loans can help you cover expenses for equipment, business expansions, renovations, debt refinancing or acquisitions.
OnDeck Cons
The biggest downside of OnDeck is that it only offers secured loans. Also, rather than requiring a specific value of collateral, OnDeck loans are secured by a general lien on the assets of the business and backed by a personal guarantee. This could be a turnoff for some business owners. [Related Content: Should You Get an Unsecured Business Loan for Your Small Business?]
Another potential negative for businesses with bad credit is the minimum required credit score. Although 600 is one of the lowest minimums of the lenders we examined, it might still be too high for some businesses. The only lender we found that doesn't factor credit score into its approval process is PayPal. This lender isn't one of our best picks, but it does provide a compelling merchant cash advance option. PayPal might also be the best option for online businesses already using the service to collect funds.
Customer Service and Reputation
We were pleased with the customer service we received from OnDeck. To test the company's customer support, we called the lender multiple times, posing as a business owner interested in a loan.
Loan specialists immediately answered our calls, and instead of trying to sell us on a loan, they took the time to answer all our questions. They never rushed through their answers, taking the time to thoroughly discuss each question. Some other lenders gave one- or two-word answers and generally seemed disinterested in making sure we understood how their loans worked.
OnDeck agents also explained to us the changes the company is undergoing due to COVID-19 and directed us to outside options that could also be beneficial to our business. By the end of our calls to OnDeck, we had a clear understanding of its loan programs.
OnDeck also offers live chat support. We used this service several times to further inquire about various aspects of the loans. Live support answered our questions immediately and in just as much detail as we received over the phone.
OnDeck has a solid online reputation, with one of the highest Better Business Bureau scores of any company we reviewed. It's an accredited business, earning an A+ with the BBB and scoring 3.5 out of 5 stars. Lenders usually have notoriously low BBB scores. Its customer reviews were consistent with our positive experience with the company's sales team.
Ready to choose an alternative lender? Here's a breakdown of our complete coverage:
Image Credit: Undefined / Getty Images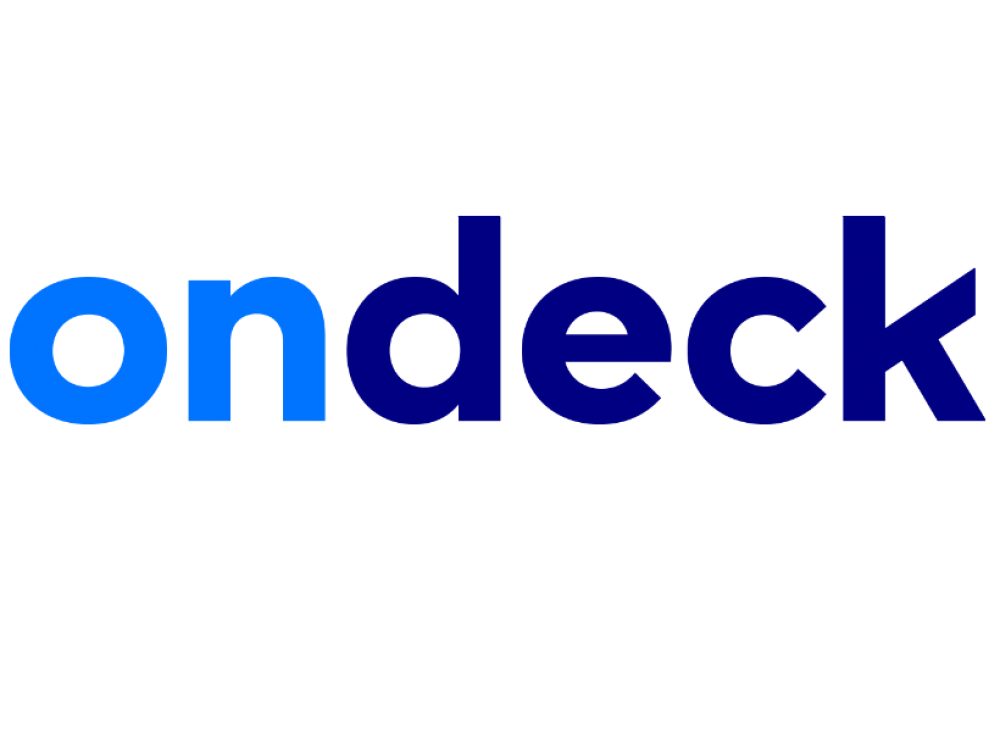 OnDeck
The Verdict
OnDeck is our pick as the best alternative lender for businesses with bad credit since you only need a minimum credit score of 600 to borrow up to $500,000. The application process is quick, loan terms are flexible, and customer service is top-notch.

Simone Johnson
Business News Daily Staff
Simone Johnson is a business.com and Business News Daily writer who has covered a range of financial topics for small businesses, including on how to obtain critical startup funding and best practices for processing payroll. Simone has researched and analyzed many products designed to help small businesses properly manage their finances, including accounting software and small business loans. In addition to her financial writing for business.com and Business News Daily, Simone has written previously on personal finance topics for HerMoney Media.