Vend Review
As you evaluate point of sale (POS) systems for your retail store, you want to look for a solution that does more than ring up sales. In addition to having easy-to-use POS register features, it should help you manage your inventory, customers, and staff; generate a variety of reports that give you the information you need to make better business decisions; and it should sync with the other business applications you use, saving you the time it would otherwise take to download and upload shareable data, such as sales figures for your accounting system and customer contact information for your email marketing service. Additionally, it should have an offline mode so you don't lose sales if your internet goes down.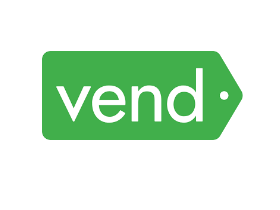 Vend
The Verdict
Vend is the best POS system for retail because it has everything you need to run and grow a brick-and-mortar store. Beyond processing transactions, it has reporting and inventory-management features and provides access to a variety of integrations.
Our 2020 research and analysis of POS systems leads us to recommend Vend as the best retail POS system.
We chose Vend from dozens of options we considered. Read our full methodology and see a more comprehensive list on our best POS systems page.
Why Vend?
Vend is the best POS system for retailers. It has an impressive suite of retail-centric features, can scale with your business, and is compatible with multiple payment processors and third-party POS hardware. It has competitive pricing that you can view on the company's website, plus it gives you the option of month-to-month terms.
Editor's note: Looking for information on POS systems? Use the questionnaire below, and our vendor partners will contact you to provide you with the information you need.
Competitive Pricing and Terms
Like other top POS systems, Vend offers a monthly subscription option for its software that doesn't require long-term contractual commitments – you can cancel at any time without incurring an expensive fee.
If you prefer a pricing discount to the flexibility of not having a contract, you can pay annually instead of monthly. Vend's terms of use are posted on its website, and as you would with any POS system, you should read it before subscribing.
All of Vend's plans support an unlimited number of users and products, and include 24/7 phone and online customer support, automatic updates, secure cloud backup of your data, and a choice of integrated payment processors. A 14-day free trial is available, so you can try out all the features and make sure that Vend is the right POS system for your store before you subscribe.
Here's an overview of Vend's plans and costs.
Lite: $99 per month billed annually or $119 billed monthly. This plan is for a small store that has a single location and a transaction volume of $20,000 or less per month. It includes small business reporting and real-time inventory management, and it integrates with Xero accounting software.


Pro: $129 per month billed annually or $159 billed monthly. This plan is for established or multioutlet stores, and pricing is per outlet. In addition everything in the Lite plan, it comes with advanced reporting, loyalty program and gift cards. It includes API access and add-ons that allow you to connect the POS system to select third-party business applications and e-commerce platforms. It also has multioutlet retail management tools to help you run all your locations from one account.


Enterprise: Custom pricing, available by quote. This plan is for large stores with multiple outlets or franchises. It comes with all the features included in the Pro plan, plus custom onboarding and a dedicated account manager.


Additional registers: $49 per month billed annually or $59 per month billed monthly. This price applies to both the Lite and Pro plans.


Display app: free. You can use this app on a second iPad, allowing you to use it as a customer display screen.


Scanner by Vend app: free. This app allows you to use iOS devices as barcode scanners for inventory.


Nonprofits may qualify for a discounted subscription price.


Seasonal businesses can put their accounts "on ice" for $5 per month.


Setup and onboarding services are available if you need help setting up Vend. Pricing is available by quote and may vary depending on the specific needs of your business.
Related Article: Benefits on Why a Mobile POS System for Your Restaurant is Critical.
Choice of Integrated Credit Card Processor
Vend integrates with several payment processors – Square, Worldpay from FIS (Vantiv), and PayPal – and can also connect to payment gateways, allowing you to shop for the best rates and terms. Each of the processors it integrates with can provide you with payment terminals and mobile card readers that allow you to accept EMV and magnetic stripe cards, as well as mobile wallets such as Apple Pay.
If you're unable to connect the merchant account provider you prefer with Vend through an integration or payment gateway, you can use your payment terminal or mobile card reader alongside this system. Though this isn't as convenient as integrated processing, it's a good option if you're under contract or want to continue working with your current processor.
POS Hardware Compatibility
Vend runs on iPads, Macs, and PCs, and you can connect them to POS equipment like cash drawers, receipt printers, and barcode scanners. As mentioned above, Vend is compatible with third-party POS hardware, so you can continue using equipment you already own. You can check the list of recommended hardware on the company's website to see if what you have is compatible.
If you need to buy POS hardware, Vend doesn't sell it, but it has a vendor partner that you can purchase new hardware from, either as bundles or individual pieces. You can also take Vend's list of recommended hardware and use it to comparison shop from other third-party vendors, which may save you money.
Ease of Use
One thing business owners love about Vend is its simple, intuitive interface. It doesn't require much training to understand how the software works, and because Vend is cloud-based, you can access your account through the browser on any computer.
Of the systems we tested and considered, Vend's software is among the easiest to use. The back office has a simple menu bar along the left side of the screen that lets you easily identify all the different areas of the software. If you get stuck on a specific function, each section of the dashboard gives quick access to helpful resources and tutorial videos.
Setup is a breeze. Vend lets you upload data using CSV lists (created on Excel or Google Docs). Uploadable data can include product lists, price books, SKUs and customer information. If you don't have CSV files available, you can manually add products to the system. If you have a Shopify online store, the Shopify add-on (more about add-ons below) comes with a one-step import feature to quickly transfer your data. Related: How-to Guide on Setting up a POS System and Software.
What Are the Key Features of Retail POS Systems?
When you're choosing a POS system for your store, you want features that help you track and reorder inventory, understand your customers, manage employees and analyze sales data. It's also helpful to have integrations that save you time or make the system more useful, and if you have a cloud-based system, you want an offline mode. Here's what Vend has to offer for each of these feature sets.
Inventory Management
Vend makes it easy to manage products. You can add, update, discount and remove products one at a time or in bulk, and customize tax rates by individual product or by outlet. It supports product variations, such as sizes and colors, and composites, such as bundles or gift baskets. Vend lets you create custom pricing options based on different criteria – for instance, preset discounts based on special promotions, locations, and customer types – which saves you time while minimizing pricing errors and lost sales opportunities.
Vend's inventory tools let you automate all types of tasks, such as product counts, low-stock alerts and reordering when your stock reaches a preset threshold. With the Enterprise plan, you can check inventory levels at each location and transfer items between stores. In case you need advanced inventory management tools that help you manage your warehouse and supply chain, an integration with Unleashed is available.
Customer Management
You can capture customer contact information as you're ringing up a sale – or, if you already have a customer database, you can upload it to Vend using a CSV file. With Vend's reporting tools, you can see who your best customers are, and create organized customer lists that include information such as purchase histories, payment histories and account balances, which you can use to target customer groups for more effective marketing campaigns.
Vend offers a free display app that you can install on a second iPad to use as a customer-facing display. It's available for both the Lite and Pro plans. It allows your customers to monitor their sales tickets as you ring them up – showing them the items they're purchasing, prices and any discounts that may apply, the pretax subtotal, the tax total, and the total amount to pay. They can enter in their email address if they participate in your loyalty program or want their receipts emailed to them. They also have the option to opt in to receive your marketing and promotional emails.
With the Pro and Enterprise plans, Vend has a built-in loyalty program that helps you turn first-time buyers into repeat customers. You can add customers to the loyalty program at checkout or email them an invitation to sign up. You can customize the program to assign loyalty points to all products, or set custom point amounts for certain products if, for example, you're running a promotion and want to offer double points on select items.
If you want to run email marketing campaigns, Vend's add-on for MailSync allows you to connect to services like Constant Contact, iContact and Mailchimp.
Employee Management
There's no limit on the number of employees you can add to Vend. When you create user accounts, you assign roles that control the features and information your employees can access, and passwords that allow you to track employee sales and activities. Vend has integrations for Timely and Deputy in case you want to add scheduling and time-tracking capabilities to the POS system.
Reporting Tools
Real-time reports help you analyze your sales data and understand how your store is performing so you can make wise business decisions. Vend's Lite plan comes with basic reports for sales, inventory, customers and employees. It allows you to apply filters to create customized reports, helping you identify your most profitable products, best customers, top salespeople, sales trends and other metrics.
Vend's Pro and Enterprise plans have advanced reports and analytics with mobile dashboard access. With this level of reporting, you can see product performance, seasonal and brand trends, how long products sit on your shelves before they sell, and other insights into your customers' purchasing behaviors.
Third-Party Integrations
The best retail POS systems have integrations that allow you to add more features to the system or connect to the programs and services your business already uses. Vend doesn't offer as many integrations as its competitors, but it can connect to accounting software Xero and QuickBooks to automatically import sales data into your books and reconcile daily sales with bank accounts. It has an appointment-scheduling integration that makes it a good option for stores in the health and beauty industry, such as salons, spas, and other professional service-based businesses. It also has integrations for advanced inventory management, email marketing, labor management and e-commerce.
Offline Mode
If your internet connection drops, Vend's offline mode kicks in, allowing you to continue ringing up sales and accepting cash payments. Vend automatically checks your connection every two minutes, and as soon as you're back online, it syncs the data to its servers.
Vend's Standout Features
In addition to the features above, Vend has some unique tools to help you manage your store. You can use the free Scanner by Vend app with iPads, iPhones and iPod Touch devices. The app uses the built-in camera as a barcode reader, so you can task multiple employees to assist with inventory takes without purchasing more barcode readers or manually counting and recording each item.
Another helpful feature is Dott, Vend's AI reporting tool. When you see a green dot on your dashboard, Dott has a tip for you. Dott analyzes your store activity – sales, products, inventory, and customers – in real time and then suggests action items you can take. For example, it may notice that many of your sales aren't attached to customers and suggest that you begin requesting customer contact information at checkout. It also might suggest reordering certain products or running a promotion to help you move products that have been on the shelf too long.
Customer Support
Vend offers 24/7 customer support via phone, email and live chat with all its plans. When we called the company, posing as a small business owner considering a POS system, the representative we spoke with was friendly, professional, and patiently answered our many questions about the system. We didn't feel at all rushed or that the rep was pushing the sale, which is a huge plus in our book.
In addition to live support, Vend offers several resources that you can use if you have difficulties or want to learn more about the system and its features. The help center has a searchable knowledgebase that you can use to find answers to your questions about Vend. You can also read how-to articles, getting-started guides and FAQs. The retail resource library has videos, webinars and tools to help retailers grow a successful business. The company also has a blog and a weekly newsletter with articles of interest to retailers.
If you need help setting up Vend, the company can create a customized onboarding plan. Vend has a global network of partners, training professionals and suppliers. If you need onsite assistance, the company can likely recommend a local Vend expert to personally help you. These services cost extra, however.
Limitations
Although we consider Vend the best retail POS system, there are some limitations to consider before selecting this system for your store.
Vend's subscription rates are still competitive, but they aren't the lowest. If your budget is tight, there are less-expensive retail POS systems on the market.
Additionally, Vend doesn't have its own e-commerce solution. Instead, you'll need to use its integrations for Shopify or Stitch Labs, or its beta integration for BigCommerce. This can get expensive, however, as not only do these services come with their own costs, you must also pay extra to subscribe to the Pro or Enterprise plans to access these integrations.
Several of Vend's competitors have built-in timeclocks, but Vend doesn't, so you'll need to add an integration if you want that feature, which again means paying extra for the solution you use and subscribing to a higher tier to access the integration.
Our Previous Best Pick
ShopKeep was our previous best pick for retail POS systems. It was selected for its ease of use, competitive pricing and terms, and a strong selection of retail features.
ShopKeep gives you the option of month-to-month or annual terms, though you must call the company for a quote, as it no longer posts its pricing online. It works with third-party POS equipment, so if you already own POS hardware, you may be able to continue using it as part of your ShopKeep POS system – with the exception of the card reader, which you must purchase from ShopKeep. If you need new POS hardware, you can purchase it from ShopKeep, either bundled or one piece at a time.
It has its own payment processing service, ShopKeep Payments, but as with its software, pricing isn't posted online, so you'll need to call and speak with a ShopKeep sales rep for a quote. If you prefer to work with another processor, several options are available, including major payment processors like Fiserv (First Data) and Worldpay from FIS (Vantiv), but you must pay ShopKeep a $20 monthly fee for gateway access.
In addition to its user-friendly register features, ShopKeep has powerful inventory tools, including bulk product upload and management, raw goods tracking, and low-inventory alerts. Its customer management features allow you to create customer profiles, look up purchase histories and see your top customers. ShopKeep POS software has user access controls that allow you to limit the features your employees can use, and its variety of real-time reports can help you understand your sales, customer behavior and employee performance. ShopKeep support is available 24/7 by phone, email and live chat.
Editor's note: Looking for information on POS systems? Use the questionnaire below, and our vendor partners will contact you to provide you with the information you need.
Image Credit: DERO2084n / Getty Images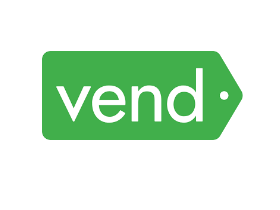 Vend
The Verdict
Vend is the best POS system for retail because it has everything you need to run and grow a brick-and-mortar store. Beyond processing transactions, it has reporting and inventory-management features and provides access to a variety of integrations.

Lori Fairbanks
Business News Daily Staff
Lori Fairbanks is a writer and editor for business.com and Business News Daily who has written about financial services for small businesses for more than seven years. Lori has spent hundreds of hours researching, analyzing and choosing the best options for critical financial-related small business services, including credit card processing services, point-of-sale (POS) systems and employee retirement plans. Lori's publishing experience is extensive, having worked as a magazine editor and then as a freelance writer and editor for a variety of companies.