Epos Now Review

Jamie Johnson
Business News Daily Contributing Writer
Updated Oct 11, 2022
We chose Epos Now as the best POS system for ease of use, thanks to its flexible, user-friendly software.
Epos Now integrates with more than 100 third-party apps, enabling you to create a custom solution for your business.
This cloud-based POS system is a good option for most small businesses.
This review is for small business owners looking for a flexible POS system like Epos Now.
Epos Now is our best point-of-sale (POS) system pick for ease of use due to its wide variety of features, customization options and user-friendly design. The service integrates with more than 100 third-party apps so that it can grow as your business does. Epos Now offers in-house payment processing, or you can integrate the software with a third-party payment processor of your choice.

Epos Now
The Verdict
Epos Now is the best all-in-one POS system because it's affordable, versatile, and nearly every type of business can use it. It has more than 80 integrations, gives you a choice of payment providers, and is compatible with third-party POS hardware.
The software works on Apple devices, Android tablets, Macs and PCs. You can buy hardware from Epos Now or opt for an outside option, which is one of the reasons this solution scores so well for usability.
Epos Now Editor's Score: 95/100
| | |
| --- | --- |
| Cost | 95 |
| Features | 95 |
| Hardware | 95 |
| Usability | 100 |
| Customer service | 90 |
Why Epos Now Is Best for Ease of Use
Epos Now is a cloud-based POS system that caters to businesses in the hospitality and retail industries. However, this flexible solution works well for many different types of companies, including restaurants. Its ease of use is what really makes this solution standard apart from its competition.
Since you can integrate the software with third-party hardware, you can get started using the devices you already have. This can minimize your upfront investment and keep your costs low. You can also choose between Epos Now Payments or use a third-party payment processor.
We appreciate that Epos Now offers many additional features that make the POS system even more functional. For instance, you can take advantage of advanced reporting and customer management assets.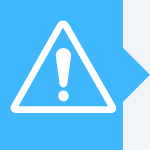 FYI: You can use Epos Now on iOS and Android devices, unlike most other POS systems, which are compatible with iOS technology only.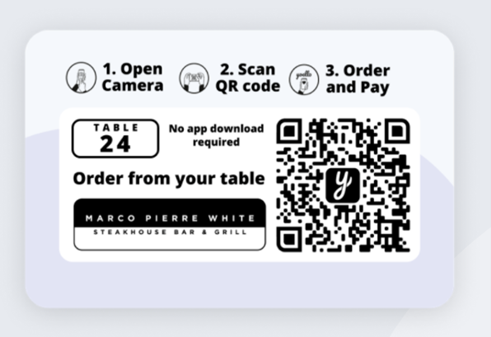 Pros
Epos Now offers a free trial, and its pricing starts at $39 per month.
The software works on both iOS and Android devices.
You can purchase hardware through Epos Now or use third-party hardware options.
Cons
Only customers who pay for premium support receive 24/7 customer service.
The vendor isn't very transparent in all of its pricing, so it's hard to know exactly how much you'll end up spending.
Usability
Epos Now is meant for businesses in the retail and hospitality industries, so it offers a number of features geared toward those types of businesses. For instance, if you run a retail store, you can easily use the software to track your inventory and check up on employee performance.
Since the software is cloud-based, you can access your data from any device. We appreciate that Epos Now is a device-agonistic POS, making the platform usable for a wider variety of businesses. You can add and remove hardware as you see fit without having to find a new POS software provider – a great convenience. [Related article: Why POS Systems Are Still the Best Choice for Many Businesses]
Epos Now Features
| | |
| --- | --- |
| Inventory management | You can track and reorder inventory for your store or restaurant as needed. |
| Customer management | The system can collect data about your customers and their preferences. |
| Employee management | The software can track your employees' schedules and job performance. |
| Reporting | The reporting tools can help you monitor your sales and identify top-performing employees. |
| Integrations | The platform integrates with more than 100 popular apps. |
Epos Now's feature-rich software for retailers and restaurant owners really caught our attention. The provider offers two separate products that are used in a variety of industries, from cafes to gyms. Let's look at the main features included with Epos Now so you know exactly what to expect.
Inventory Management
Epos Now's inventory management services are useful for retail and restaurant owners. The retail version of the software can support thousands of items. On the restaurant side, you can track inventory at the ingredient level. The software lets you set alerts when your inventory is running low, and you can automate the reordering process.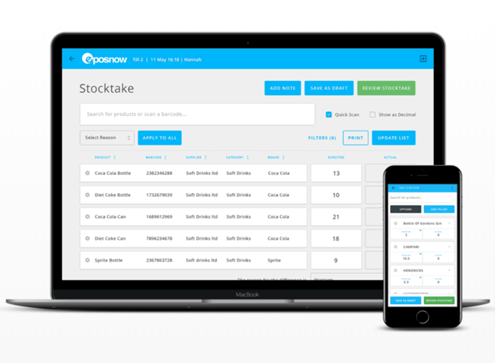 Customer Management
Epos Now provides a built-in customer management system that helps you enhance your relationship with your customers. You can use the software to collect customer information like their email addresses and shipping preferences. The data you obtain can be used to improve your marketing, build customer loyalty and engage with your audience. Learn how to use CRM-enabled POS systems to boost your business.
Employee Management
The POS software lets you add unlimited users and implement role-based user management. You can assign access based on an employee's role and track their sales. You can also use the system to manage employee schedules and as a time clock. This is a great asset because such tools are known to improve shift planning.
Reporting
Epos Now's reporting features can give you as much or as little information as you need. You can use the software for a basic rundown of your sales or dive deeper into a particular product or category. You can also customize the POS sales data to spot trends and identify high-performing staff members.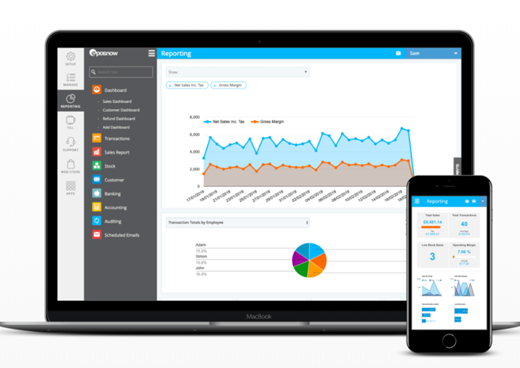 Integrations
We chose Epos Now as the best POS system for ease of use largely because of its integration features. To seamlessly run your business, your POS software needs to connect with other technology solutions, like highly rated accounting software. With more than 100 integrations, Epos Now certainly delivers in this category. It integrates with the following popular apps, among many others:
Shopify
Nettl
Zapier
QuickBooks
Xero
Sage Business Cloud Accounting
Sage 50cloud
You can learn more about some of the best accounting programs in our QuickBooks review. The vendor also offers restaurant-specific integrations like TableUp and Hopt. APIs are available so you can add custom integrations to the system, making this provider even more appealing.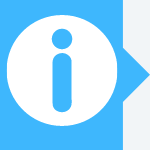 Key takeaway: Epos Now checks all the boxes for inventory management, employee and customer relationship management, and reporting. It also has a wide selection of integrations for maximum usability.
Cost
If you run a small business, you probably want to keep your expenses low. Fortunately, you can customize your Epos Now plan to fit your business and budget.
POS Software
Epos Now's POS software starts at $39 per month and includes a lot of the features necessary to operate successful retail and hospitality businesses. You can pay for the software monthly or pay upfront for a software license.
If you cancel during your contract, you won't get a refund for fees you paid upfront. If you choose a monthly plan and cancel later, you'll have to pay for the remaining months of your term.
There is no limit to the number of team members who can use the POS software or the number of transactions. However, the biggest downside is that Epos Now isn't transparent with some of its pricing. We found it difficult to uncover exactly how much businesses will pay for all of its services. In contrast, rivals like TouchBistro have a lot of their pricing listed right on their website. See our TouchBistro review for a cost breakdown, especially if you're interested in a restaurant-focused POS solution.
Payment Processing
Epos Now offers in-house payment processing at a low fixed rate. The company also integrates with most major payment providers, including International Bancard, Worldpay, Evo, Visa, Mastercard, Amex, Google Pay, Apple Pay and other mobile wallets. The more payment methods your business accepts, the better your sales will be.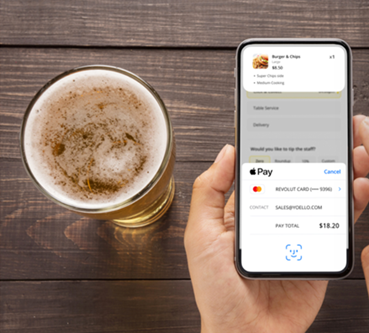 POS Hardware
Epos Now sells its own hardware as part of a bundle, or you can purchase individual devices. You may not even need any new hardware, since the company's software is compatible with a lot of third-party hardware.
If you do want to go with the vendor's own hardware offerings, the standard Epos Now POS system starts at $999, but discounts could bring the price down to $449. The system comes with a touchscreen POS system, secure cash drawer and high-speed printer.
Setup
The Epos Now setup process is relatively easy once you choose the hardware and software options you want. You'll start by setting up the software to meet your business's needs, which could mean adding inventory or creating a floor plan for your restaurant. To get the most out of the platform, you'll need to assign roles and train your employees to use the different functions.
Epos Now provides one-on-one onboarding to ensure you understand how to use the system. However, you'll have to purchase the paid support plan to access this feature, which is an expenditure some businesses may not want to make. Fortunately, the company says you can train your employees to use the software in as little as 15 minutes. Check out some tips for setting up a POS system to ensure the process goes smoothly.
Customer Service
No matter how easy any software is to use, it's only a matter of time before you run into a problem. Thankfully, in addition to one-on-one onboarding, Epos Now provides ongoing customer support by phone, email and live chat. It's disappointing, though, that only premium clients can receive 24/7 support.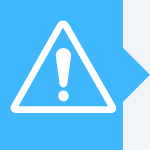 Did you know?: Epos Now is accredited by the Better Business Bureau and has a B rating with the agency. It also has a customer rating of three out of five stars on the BBB site, based on 62 reviews.
Drawbacks
Epos Now is a strong player in the POS market, but it does have a couple of drawbacks. A big one is the lack of transparency in its pricing; you can get a rough idea of your costs, but you'll have to contact customer service for a custom quote.
In addition, you'll have to pay for ongoing customer support. For $33.25 per month when billed annually, you'll receive priority support, which includes unlimited training sessions and 24/7 customer support. This is a feature that many other POS providers offer for free.
Methodology
We attended a one-hour demo with the Epos Now team to review its POS system. We got a behind-the-scenes look at the company's software and were able to ask questions about anything we didn't understand. We also compared Epos Now to more than a dozen other POS providers, which helped us get a good idea of the system's strengths and limitations.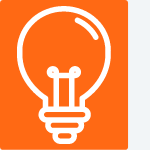 Tip: Want to see how we ranked all of the top POS systems? Check out our full roundup of the best POS systems to see our best picks and their scores.
FAQs
Is Epos Now a good POS system?
Yes. Epos Now is a good option for restaurant and retail owners looking for an affordable, flexible and easy-to-use POS system for their business. You can get the software up and running fairly quickly, and it integrates with third-party hardware options.
Does Epos Now work with Square?
Epos Now doesn't integrate directly with Square, but you can use Zapier to connect the two apps. This process is fairly easy and doesn't require any coding.
Overall Value
We recommend Epos Now for …
Small and midsize businesses looking for an easy-to-use POS solution.
Businesses in the restaurant and retail industries.
Companies that want to use third-party POS hardware.
We don't recommend Epos Now for …
Merchants looking for transparent pricing options.
Businesses that aren't willing to pay for ongoing customer support.

Epos Now
The Verdict
Epos Now is the best all-in-one POS system because it's affordable, versatile, and nearly every type of business can use it. It has more than 80 integrations, gives you a choice of payment providers, and is compatible with third-party POS hardware.

Jamie Johnson
Business News Daily Contributing Writer
Jamie Johnson is a Kansas City-based freelance writer who writes about finance and business. She has also written for the U.S. Chamber of Commerce, Fox Business and Business Insider. Jamie has written about a variety of B2B topics like finance, business funding options and accounting. She also writes about how businesses can grow through effective social media and email marketing strategies.