Stripe Review
In searching for the best online credit card processing service, we looked for a payment processor that can easily connect to existing e-commerce stores and websites, as well as one that offers customization options. It was also important that the service is scalable and allows you to add additional features as your business grows. The best option should also integrate with other business management systems and have competitive processing rates and fees.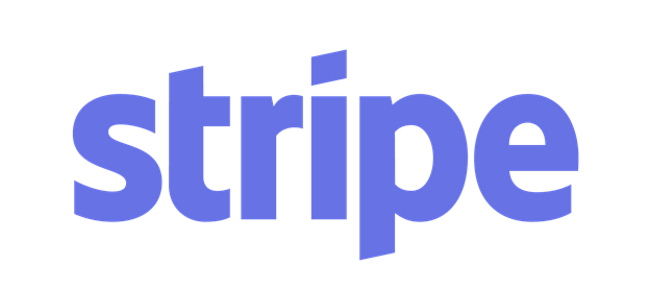 Stripe
The Best Credit Card Processors of 2020
The Verdict
Stripe is our pick as the best online credit card processor because it's easy to set up an account, it has plugins and integrations for hundreds of business software applications, and Stripe is packed with features and customization options.
After conducting extensive research and analysis, we recommend Stripe as the best online credit card processor for small businesses in 2019. To understand how we selected our best picks, you can find our methodology and a comprehensive list of credit card processing companies on our best picks page.
Why Stripe?
Connects With Websites, E-Commerce Platforms and Apps
Stripe is an online payment processing company designed for developers, so the first time you visit its website, you may feel out of your depth. However, once you know what to look for, you'll discover that Stripe's tools make it easy for your small businesses to accept payments online.
Integrations and Extensions
One of the best things about Stripe is that it works with hundreds of business software applications and services, such as e-commerce platforms and shopping carts, accounting and invoicing systems, and CRM software. Many of these allow you to sign up for a Stripe account from within the program. If you already have a Stripe account, you can connect it to these integrations with just a few clicks. That's it – no programming skills needed. Here's a small sampling of the e-commerce solutions that integrate with Stripe:
3dcart
Big Cartel
BigCommerce
Ecwid
GoDaddy
Shopify
Squarespace
Volusion
Weebly
Wix
X-Cart
Stripe Checkout
If you already have a website, you can use Stripe's prebuilt Checkout form. You only have to copy and paste a short code to instantly place buy buttons and payment forms anywhere in your e-commerce store. Alternatively, you can use plugins to add Stripe to your site.
If you have some coding experience or a developer on staff, you'll enjoy the rich assortment of developer tools, features and advanced customization options Stripe provides. You can use Stripe Elements, a prebuilt UI, to customize the look of the checkout form for your website or mobile app, or use Stripe.js to build a custom payment flow.
Editor's note: Looking for information on credit card processors? Use the questionnaire below and our vendor partners will contact you to provide you with the information you need.
Ease of Use
Stripe users, including the small business owners we spoke with, rave about how easy the service is to use. For your customers, Stripe's checkout form is simple, making it easy for them to complete their purchases quickly.
For Businesses
Whether you're signing up for a Stripe account directly or through a third party that integrates with Stripe, the process is easy and takes just a few minutes. You fill out your business and bank information, activate your account, and choose a processing method. Stripe doesn't provide you with your own merchant account, so you don't need to fill out an application or submit to a credit check and wait for approval.
When you log in to your account from the Stripe website for the first time, you're greeted with a collection of how-to guides that help you navigate the service. The dashboard is user-friendly, with a minimalistic design and a simple navigation menu along the left side of the screen. Here, you can easily access transactions, customer information, subscription plans and any other feature you want to use.
As easy as it is to set up a Stripe account, add Stripe Checkout to an existing website, and connect to other integrated business systems, other features are complex. If you're not a developer and don't have one on staff, you may need to hire one if you want to use Stripe to create a customized payment solution for your website.
For Your Customers
It's important to make sure that your online storefront is as easy as possible for customers to use. This includes a hassle-free checkout process to help close the sale and prevent abandoned carts. With Stripe Checkout, customers can check out quickly by simply clicking on a pay button and entering their credit card information.
To make it even easier for customers, Stripe Checkout has a feature that lets buyers securely save their credit card details for future purchases so they don't have to enter it again on future purchases. This feature isn't just for the customer's benefit; because of its convenience, this feature can help you turn one-time buyers into returning customers.
[See related story: Credit Card Machines: Answers to Frequently Asked Questions]
Affordability
Flat-Rate Pricing
Stripe offers simple, transparent pricing for its credit card processing services with no hidden fees. Here's what it costs to use Stripe's payment services.
Online credit card transactions: 2.9% + $0.30. This rate applies to all types of domestic credit and debit cards, including all card brand and card types – even premium rewards credit cards and American Express cards. It also includes digital wallets.
Online payments made with international cards carry an additional 1% fee. If the payment requires currency conversion, another 1% fee is applied to the transaction.
In addition to credit and debit cards payments, you can accept non-card payment methods such as ACH credit, ACH direct debit and wire transfer payments using your Stripe account. Pricing for these services is posted on the company's website.
Volume-based discounts are available, as are custom pricing plans for nonprofits and businesses that have very large or very small sales tickets. You can speak to a sales rep to get a pricing quote based on your company's numbers.
One of Stripe's newer offerings, Stripe Terminal, can be used to accept credit and debit card payments in person. Here's what it costs to use:
In-person credit card payments: 2.7% + $0.05. This rate applies to all types of domestic debit and credit cards that you accept in person using a card reader.
Other Fees
Stripe only charges you when you make a sale. There are no setup or monthly fees, and no payment gateway fee. There's no PCI compliance fee either since Stripe does the heavy lifting on PCI compliance for you. And because you accept a service agreement instead of signing a contract, there's no early termination fee.
Chargeback fee. Because online merchants are always at risk for payment reversals, or chargebacks, Stripe has a low chargeback fee of $15. It has a dispute resolution process in place to protect sellers from fraudulent claims, and it is one of the few payment processors that will refund the chargeback fee to you if the dispute is resolved in your favor.
Add-on services. Stripe also offers services and products that cost extra to use. For example, if you use Stripe Billing to add recurring payments like subscriptions to your account, it costs 0.4% over the transaction fees. Other services that carry additional costs include Chargeback Protection, Stripe Sigma, Stripe Atlas and premium support. You can find these products and their pricing on Stripe's website.
Payout Schedule
When you start accepting payments, it takes Stripe seven to 10 days to transfer your funds to you. Afterward, it transfers your funds on either a two- or seven-day rolling payout schedule. Most businesses qualify for the two-day rolling schedule, but businesses in higher-risk industries are on the seven-day schedule. If you need the money from your transactions faster than this, another payment processor may be a better fit for you, as many offer next-day funding and some offer instant deposits for an additional fee.
Features
Stripe is packed with features to help you run and grow your e-commerce business. Here are some of the capabilities small businesses can take advantage of when using Stripe to process credit cards online:
Accept More Credit Cards
In addition to the big four – Visa, Mastercard, American Express and Discover – Stripe lets you accept credit cards from other brands, like Diners Club, JCB and China UnionPay.
Accept Digital Wallets
You can accept digitally stored credit and debit cards from your customers who use Apple Pay, Google Pay, Microsoft Pay, Alipay, WeChat Pay, Amex Express Checkout, Masterpass by Mastercard or Visa Checkout.
Accept In-App Payments
You can allow your customers to shop and make in-app payments through your mobile app using Stripe's SDKs. Stripe supports both Android and iOS apps.
Accept Global Payments
Stripe lets you accept credit card payments in more than 135 currencies. This means your international customers can pay in their local currencies, and Stripe automatically calculates currency conversions for you.
Manage Payment Options
With Stripe Billing, you can save time by automating payments with recurring billing, subscription plans, flexible billing periods and saved credit cards. You can also offer perks to customers, such as coupons, free trials and installment payments. With this feature, you can create and send invoices to your customers via email and accept invoice payments through a hosted payment page. Stripe Billing is an add-on service and costs extra.
Accept In-Store Payments
As mentioned above, Stripe recently released Stripe Terminal, which has SDKs that you can use to build your own mobile app for accepting in-person payments. There are two credit card readers you can use with this feature:
The mobile credit card reader is a BBPOS Chipper 2X BT. It costs $59 and connects to your smartphone or tablet via Bluetooth.
The countertop credit card terminal is a Verifone P400. It costs $299.
Both card readers are EMV certified and allow you to accept chip cards, contactless cards and mobile wallets.
View Real-Time Reporting
From the dashboard, you can view your account activity in real time. You can manage refunds, respond to chargeback disputes, and track your sales, processing fees and refunds. The dashboard also shows when money is transferred from your Stripe balance to your bank account. You can export your data as a CSV file or as a monthly report for QuickBooks. For an extra fee, Stripe Sigma provides advanced business data.
Access The Dashboard on The Go
The Stripe Dashboard app lets you track sales and payments on the go. With the Android version of this mobile app, you can issue refunds or set alerts – for instance, when a purchase or payment is made. And you can view business reports, daily summaries and historical comparisons. The iPhone version has more functions, allowing you to quickly search for transactions and email your customers.
Use Stripe With The Rest Of Your Business
As mentioned above, Stripe connects with many of the business apps that you may already use, letting you automatically sync sales data across your operation. Third-party integrations include accounting and invoicing software, e-commerce solutions, email marketing services, analytics tools, point-of-sale systems, inventory management, and customer relationship management (CRM) software.
Security
Security is a huge concern for any business that accepts credit cards, especially online. Stripe has multiple security protocols in place to keep your customers' payment data secure. First, it encrypts card data and processes transactions on its own network. This means no sensitive data touches your servers, so hackers won't have access to your business's data or customers' credit card information if you're ever the victim of a cyberattack, Stripe's rep told us.
Stripe automatically implements several layers of protection specifically designed for web-based financial transactions. For instance, Stripe's client libraries and mobile API meet industry standards such as PCI DSS requirements, so you're always compliant. Stripe is certified as PCI Service Provider Level 1, the highest level of security certification for the payment card industry. You will still need to do your part to be PCI compliant by following PCI data security standards and completing the annual self-assessment questionnaire.
Additionally, Stripe includes its built-in fraud-prevention tool, called Radar, with every account. Radar uses machine learning to identify and block fraudulent transactions. It assigns risk scores to each payment and automatically blocks those it considers high risk.
Two-factor authentication is also available to further protect your account from unauthorized access.
Customer Support
If you have any questions about Stripe, or trouble using it, the company offers the following resources to help you find answers:
Email support for one-on-one help
A searchable database of articles and FAQs
How-to guides, tutorials and demo videos
Documentation on a wide variety of features and functions
Reference guides for developers, coding and third-party integrations
You'll notice that Stripe doesn't give you direct access to its customer support team, meaning you can't call a representative on the phone when you need assistance. You'll have to start with email support; a rep can then help you solve the issue online or give you a call. Stripe says this email-first system helps it provide faster support, but it's definitely a drawback if you prefer to reach a representative directly when you need help.
Limitations
Stripe is an affordable and customizable online credit card processing service, but it's highly technical. Although that's a plus for merchants who have development expertise or developers on staff, small businesses that want customizations will likely need to hire an outside developer to get the most out of the service. Even its website is intimidating for non-developers and doesn't make it easy to find its easy-to-use products: the integrations, extensions and prebuilt checkout form.
Stripe doesn't offer a virtual terminal for processing phone, fax and mail-order purchases. Although you can manually key in credit card information in Stripe Dashboard, the company stresses that you can't use this as a regular method of accepting credit card payments, and the payment terms specifically mention this payment method as a prohibited business practice.
Like other merchant aggregators, Stripe has many online complaints about held funds and sudden account terminations. Stripe addressed these issues in a letter to the Better Business Bureau. It explains that, per its service agreement, it may hold your funds or cancel your account if it detects a fraud risk, if your business uses the service in an unauthorized way, or if it considers your business high risk. For example, if your business has a sudden spike in chargebacks, Stripe may start holding your funds. If it discovers that your business sells products on its prohibited businesses list, it may close your account. To avoid these headaches, you'll want to read the service agreement or contract before you sign up with Stripe or any other payment processing company.
Ready to choose a credit card processing company? Here's a breakdown of our complete coverage:
Editor's note: Looking for information on credit card processors? Use the questionnaire below and our vendor partners will contact you to provide you with the information you need.
Image Credit: radifanil / Getty Images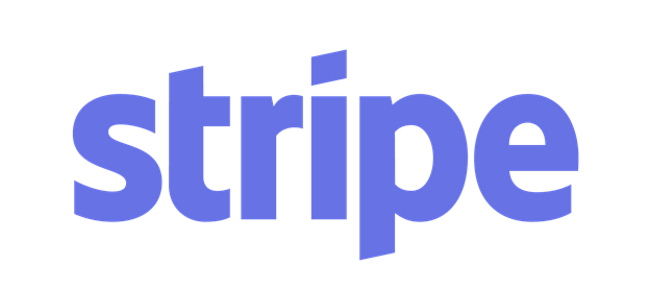 Stripe
The Best Credit Card Processors of 2020
The Verdict
Stripe is our pick as the best online credit card processor because it's easy to set up an account, it has plugins and integrations for hundreds of business software applications, and Stripe is packed with features and customization options.
Lori Fairbanks has years of experience writing and editing for both print and online publications. After graduating from Brigham Young University with a Bachelor of Arts in English, she worked as a magazine editor and then as a freelance writer and editor for a variety of companies, including marketing firms and a medical university. She now writes about small business finance, including accounting software, credit card processing and point-of-sale systems for business.com and Business News Daily.