PayPal Credit Card Processing Review
Every business ‒ regardless of size ‒ needs to be able to accept credit and debit card payments, but for businesses that process less than $2,500 per month, it can be cost-prohibitive to work with a traditional payment processing company. These usually charge monthly and annual account maintenance fees, have a monthly processing minimum and offer a basic credit card terminal that costs more than a hundred dollars. Traditional processors also require business credentials, such as an employer ID number, which is something very small businesses, such as freelancers, might not have.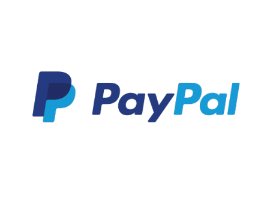 PayPal Credit Card Processing
The Best Credit Card Processors of 2020
The Verdict
PayPal is our best pick for businesses with low-volume sales because it offers credit card processing to all types of businesses – even freelancers and other solopreneurs – and has budget-friendly pricing with pay-as-you-go terms.
November 2020: PayPal is launching a cryptocurrency service, giving its 26 million merchants access to cryptocurrency transactions. Though the feature won't be fully operational until early 2021, it will allow users to buy, sell, and hold cryptocurrency, starting with Bitcoin, Ethereum, Bitcoin Cash, and Litecoin. All transactions will be handled directly from within users' PayPal accounts. The company says it will then extend cryptocurrency support to Venmo and international markets.
To find the best low-volume payment processor, we looked for a service that makes it easy and inexpensive to start accepting credit cards. We wanted to find an option that only charges for the processing you use, has no recurring account fees and offers inexpensive credit card readers. We also wanted this option to have a basic signup process with no long-term contract.
After conducting extensive research and analysis, we recommend PayPal as our pick for the best low-volume credit card processor for small businesses in 2019. To understand how we reached our selection, you can find our methodology and a comprehensive list of credit card processing companies on our Best Picks page.
Why PayPal?
Pay-As-You-Go Terms With No Minimums
For very small businesses that don't have many credit card transactions each month, a credit card processing service that charges multiple account fees and has monthly minimums is not at all cost-effective. But don't let that keep you from accepting credit cards at all. Rather, look for a processor that has pay-as-you-go terms and no monthly processing requirement, such as PayPal, which is our pick for the best low-volume credit card processor.
Small business owners love PayPal because of its affordable, transparent pricing. The very small businesses we spoke with said they chose PayPal over other credit card processors because the rates are friendlier for lower-volume sales. Here's a breakdown of PayPal's transaction fees:
In-person sales accepted using the PayPal Here app and a card reader cost 2.7% per transaction.
Online transactions (invoice and e-commerce) cost 2.9% + $0.30 per transaction.
Cards that you accept using PayPal's virtual terminal cost 3.1% + $0.30 per transaction.
Cards that you manually key into the app cost 3.5% + $0.15 per transaction.
Registered charitable organizations can apply for discounts on online donation transactions. These cost 2.2% + $0.30 per transaction.
PayPal doesn't charge any application or setup fees, monthly fees, or PCI compliance fees. If a customer disputes a charge, there is a $20 chargeback fee. The company doesn't require any long-term contracts, so you won't be hit with a hefty early-termination fee if you decide the service no longer suits your business.
In comparison, many credit card processors charge $20 or more for various monthly fees, lock you into multiyear service contracts and penalize you with hundreds of dollars' worth of termination fees if you close your account early.
Editor's note: Looking for information on credit card processors? Use the questionnaire below and our vendor partners will contact you to provide you with the information you need.
Ease of Use
PayPal makes it easy to start accepting payments. There aren't any hoops to jump through to set up your account, and you don't need any technical skills to use the service. The registration process is straightforward, taking just minutes to complete.
Unlike many credit card processors, both businesses and individuals can use PayPal. You don't need to apply for a merchant account, wait for a credit check or complete any complicated paperwork to open an account. Likewise, you don't need to learn any fancy software or set up complex checkout systems, either. Regardless of which payment method you choose, you'll have a plug-and-play service that lets you get started in just a few steps.
To sign up, you will need to apply for a PayPal Business account rather than a personal account, but it is open to individuals such as sole proprietors and freelancers. If you don't have an employer ID number, you can enter your Social Security number instead. You'll also need to sign up for PayPal Here and download the app if you want to be able to accept payments in person using your smartphone or tablet with a card reader.
Flexibility
One of the best things about PayPal is that it offers small businesses several ways to accept credit cards. Whether you're a consultant, service provider or freelancer, or your business is an online store, small boutique, a home-based business, or any other type of microbusiness, you can accept credit cards in person and online.
Online Credit Card Processing
There are several ways you can accept an online payment made using any major credit card.
Accept online payments for invoices. Just go to your PayPal dashboard to email customers an invoice. To pay, your customer only needs to click on the link in the email, and PayPal takes care of the rest. Alternatively, if customers already know your email address and have their own PayPal account, they can send you the funds directly by entering your email address via the Send Money section in their dashboard.
Accept invoice payments in Facebook Messenger. If you interact with customers using Facebook, PayPal allows you to create and send invoices in Messenger. Your customers can then click on the invoice message and pay with their PayPal account.
Accept credit card and PayPal payments on your website. You can place buy buttons throughout your website, blog or online store. Although this option requires some coding, you don't need any programming skills. Just set up your inventory by inputting information like product numbers, description, cost, and other variations – PayPal will then automatically generate the buy-button code that you can copy and paste into your website.
With PayPal Standard, the checkout pages are hosted by PayPal.
If you want to keep your customers on your website and host the checkout pages yourself, you can do so using PayPal Payments Pro.
If you're already working with another credit card processing company and just need a payment gateway, you can use PayPal's Payflow payment gateway. PayPal charges no setup fee and no monthly fees to use it. All you pay is $0.10 per transaction, though this is in addition to the processing fees that your other processor charges you.
Accept credit card payments using a virtual terminal. If you take payments over the phone or via fax or mail, you can use PayPal's virtual terminal to key in your customers' credit card information.
In-Person Credit Card Processing
PayPal Here, PayPal's mobile credit card processing and point-of-sale (POS) system, lets you accept credit cards in person anytime, anywhere. Download the PayPal Here mobile app to your phone or tablet, connect a card reader and start accepting credit cards at your brick-and-mortar location, at home, or on the go.
This mobile app can scan barcodes, send invoices and receipts, allow customers to enter debit card PINs and sign for credit cards. PayPal Here is available for iOS and Android mobile devices. [See Related Story: Credit Card Machines: Answers to Frequently Asked Questions]
If you need a more advanced POS system, PayPal integrates with several well-known systems such as Lavu, NCR Silver, Revel Systems, Talech, TouchBistro and Vend.
Multichannel Credit Card Processing
A PayPal representative told us that you can use more than one payment-acceptance method at the same time for multichannel sales at no extra cost, and all funds go into a single PayPal account.
For instance, if you own a handmade jewelry business, you can sell your creations on your website using PayPal's buy buttons (or via email) and easily process credit card sales in person at your store or trade shows using PayPal Here. You'll use the same PayPal account for both methods, so you can easily manage all transactions and withdraw money from a single dashboard.
Editor's note: Looking for information on credit card processors for your business? Use the questionnaire below, and our vendor partners will contact you to provide you with the information you need.
Features
In addition to credit card processing, PayPal is packed with features to help you grow your business. Here are a few that matter most for really small businesses:
Choice of Processing Equipment
PayPal gives you four card readers to choose from, and each is compatible with third-party receipt printers, cash drawers, stands, and cases. You can start small, with just your phone and a card reader, or add accessories to build a checkout station. Here are the card readers PayPal offers:
Mobile card reader. The small triangle dongle plugs into the headphone jack of your phone or tablet. With it, you can accept magnetic stripe credit and debit cards. This PayPal credit card reader is the only one that isn't EMV compliant, as it doesn't accept chip cards. If you use it to accept $500 or more within a week, PayPal will hold your money in a reserve account for 30 days. It costs $19.99.
Chip and swipe reader. This card reader connects to your phone or tablet via Bluetooth. With it, you can accept both magnetic stripe and chip cards. The first one is free for new PayPal Here merchants until December 31, 2019. Additional units cost $24.99.
Chip and tap reader. This card reader uses Bluetooth to connect to your phone or tablet. With it, you can accept magnetic stripe, chip, and contactless cards, as well as mobile wallets such as Apple Pay and Google Pay. It costs $59.99. If you buy it bundled with the charging stand, the cost is $79.99
Chip card reader. This card reader also connects to your phone or tablet using Bluetooth and can accept magnetic stripe, chip, and contactless payments. It's has a screen and PIN pad, so you can accept PIN debit cards. It costs $99.99.
PayPal Business Debit Mastercard
In addition to transferring funds to your bank account, you can manage your earnings using PayPal's Business Debit Mastercard. If you qualify, you can use this debit card to make purchases at any store using your PayPal funds, just as you would with any other debit card. It comes with perks like 1% cash back on certain purchases and the ability to immediately withdraw cash from approved ATMs. There's no annual fee for this business debit card.
Compatibility
PayPal integrates with many business solutions. In addition to the POS systems mentioned above, it integrates with shopping carts and e-commerce platforms like BigCommerce and Shopify, accounting software like QuickBooks and Xero, and marketing solutions like Constant Contact and Eventbrite.
Security
Whether you make one sale per month or process thousands of transactions daily, all merchants are responsible for making sure that both their own data and customers' information stay protected.
As a low-volume business, you likely don't have the resources or knowledge to secure transactions yourself. PayPal takes care of security for you. A PayPal representative told us this includes a wide range of safety measures, such as PCI compliance, end-to-end encryption, seller protection and 24-hour fraud protection. Plus, all but one of its card readers are EMV compliant, which prevents counterfeit fraud at the point of sale.
Other Benefits
PayPal offers some unique services to its customers, such as the following:
International transaction support. Using PayPal as your processor, you can sell your products to international customers, and PayPal takes care of currency conversion. It processes and converts transactions in 25 currencies from more than 200 countries. In addition to the standard transaction fee, you pay 2.5% for currency conversion and a 1.5% international transaction fee.
PayPal Marketing Solutions. Online stores can get insights into customer behavior using this free tool. To install it, you copy and paste a small piece of code into your website.
Multiple user support. You can grant limited access to your PayPal business account to as many as 200 employees.
Extend credit to customers. You can offer financing options to customers with PayPal Credit. Not many credit card processors offer this service, making PayPal a good option if you want to increase sales and customer loyalty by offering flexible payment plans.
Business financing. PayPal offers working capital and small business loans to eligible merchants. PayPal Working Capital is for businesses that have processed at least $15,000 with PayPal over the past year and need a loan of $1,000 to $125,000. PayPal Business Loan is for businesses that have at least $42,000 in annual revenue and need between $5,000 and $500,000 in financing.
Customer Support
PayPal has been around for nearly two decades, and some of its strongest points are customer service and merchant support. The company offers several ways to get the help you need when you need it.
If you need to reach a live person, PayPal gives you 24/7 access to phone support, though after-hours calls may be routed to one of the company's international call centers. Live chat and email support are also available.
Or, if you prefer to troubleshoot issues yourself, PayPal has a dedicated customer support center on its website. There, you'll find a searchable database of articles, how-to guides and frequently asked questions. The website also has a Resolution Center to help you handle customer disputes and a community forum, where you can browse common issues or ask other PayPal users for help.
Limitations
Although PayPal has a lot of useful tools that make it easy for low-volume businesses to accept credit card payments, several features cost extra. For instance, if don't want your online customers routed to the PayPal website to complete the purchase (which can be inconvenient for them), you can customize the checkout process on your own website by upgrading to PayPal Payments Pro, but this add-on costs $30 per month.
There are also multiple incidental fees and optional add-ons that can add up quickly. These fees include the following:
$0.30 per uncaptured authorization (when a credit card is authorized, but the purchase is not complete) on PayPal Payments Pro
$0.30 for card verification transactions (used to verify whether a cardholder's account is in good standing, but no purchase is made)
$0.30 refund fee for domestic transactions
1% Instant Transfer fee for moving money from your PayPal balance to an eligible debit card in minutes rather than the standard timeframe of one business day
1.5% for cross-border payments, added to the 2.7% transaction fee, when you accept international credit cards in person using PayPal Here; a 2.5% fee for currency conversion may also apply
3.5% transaction fee for American Express payments on PayPal Payments Pro, PayPal Payments Advanced and virtual terminal transactions (compared to the 2.9% + $0.30 using the basic PayPal plan)
$10 per month for recurring billing
$10 per month plus $0.05 per transaction for advanced fraud protection services
$20 chargeback fee
$30 per month for a virtual terminal that lets you turn computers into credit card terminals and accept payments by phone
We appreciate that PayPal is very transparent about these fees on its website – and that the sales rep had no qualms about disclosing them to us – so there are no surprises if you take advantage of these features. To be fair, as a business with low-volume sales, you likely won't encounter many of these charges. But as your business grows and your transaction volume increases, you may eventually seek a processor with lower rates as a more budget-friendly service.
Also, like many other merchant aggregators, PayPal has a lot of complaints online about funds being held in reserve accounts or accounts being frozen. If you sell higher-risk items, or there's something unusual about your transactions, such as an abnormally high number of transactions or dollar amounts within a short amount of time, or if you have a lot of chargebacks, the company may hold your funds.
By following PayPal's seller best practices, you can reduce your risk of having funds held. If the goods or services you sell are outside the company's acceptable use policy, your account may be frozen or closed without notice.
Ready to choose a credit card processing company? Here's a breakdown of our complete coverage:
Editor's note: Looking for information on credit card processors? Use the questionnaire below and our vendor partners will contact you to provide you with the information you need.
Image Credit: radifanil / Getty Images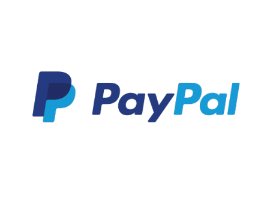 PayPal Credit Card Processing
The Best Credit Card Processors of 2020
The Verdict
PayPal is our best pick for businesses with low-volume sales because it offers credit card processing to all types of businesses – even freelancers and other solopreneurs – and has budget-friendly pricing with pay-as-you-go terms.
Lori Fairbanks has years of experience writing and editing for both print and online publications. After graduating from Brigham Young University with a Bachelor of Arts in English, she worked as a magazine editor and then as a freelance writer and editor for a variety of companies, including marketing firms and a medical university. She now writes about small business finance, including accounting software, credit card processing and point-of-sale systems for business.com and Business News Daily.