GotFreeFax Review
GotFreeFax is our 2020 pick as the best free outgoing online fax solution for small businesses. When you think of the word "free," you're also likely to associate it with words like "lesser," "barebones" or some other negative word as it relates to a service. Yet if you're looking for a free service where you can send faxes with some restrictions involved in exchange for no cost upfront, then GotFreeFax might be right for you and your small business.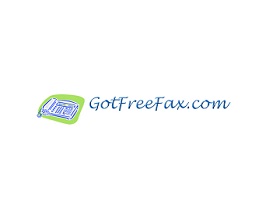 GotFreeFax
The Best Online Fax Services of 2021
The Verdict
There are very few free outgoing fax solutions, but GotFreeFax is the standout among the bunch for its easy-to-use, albeit spartan, web-based interface, it's support for multiple file types, and its data security measures despite its cost-free nature.
GotFreeFax's website tells you everything you need to know about its service as soon as you land on its main page. Instead of forcing people to sign up in order to see how the service works, this Canadian company allows anyone to use its free services without creating an account. All you need to do to send a fax is fill out a form with the sender and recipient info, and upload the fax you want to send. Within moments, your fax is being transmitted. That sort of simplicity is a welcome change of pace. If you also need a free service that just receives faxes, check out our FaxBetter review.
To learn more about our best pick selection process and to see a comprehensive list of online fax providers, see our best picks page.
Pricing
Free is free when it comes to GotFreeFax's gratis offering. As advertised, you pay nothing to use its service, as long as you only intend on sending a maximum of three pages per fax and two faxes a day.
It's also important to note the difference between GotFreeFax's free and paid services. If you decide you want to pay to gain access to GotFreeFax's additional features, you can get 10 fax pages for 98 cents, 20 pages for $1.98 and 30 pages for $2.98. Paid faxes are given priority transmission by the company and give you access to customer support, since that's not provided at the free level.
Businesses looking to prepurchase a set number of pages can also do so through GotFreeFax. Under the company's business prepaid fax service, you can buy page credits that never expire. There's no monthly fee associated with the prepaid plan. The lowest number of page credits available is 100 pages for $9.95. If you need more, you can purchase 300-page credits for $19.95 or 1,000-page credits for $49.95. Fax broadcasting, which is faxing a document to multiple recipients simultaneously, is also provided in this service tier.
Features
Since GotFreeFax's website is a bit more spartan in nature than most other services, it wouldn't be difficult to imagine the free service not offering much in the way of features. While some premium features are certainly missing in the free version, there are some key features that many other companies often charge for.
Ease of use. As previously mentioned, GotFreeFax's interface is incredibly easy to use. It isn't hard to find the functions you need, and uploading files to send via fax is quick and simple.


Rich text formatting. If you copy and paste content into the form on the company's website, you can use its rich text editing tools to adjust the font and format the text. With those tools at your fingertips, you can create and send visually pleasing faxes. Not every free outgoing fax service has this feature.


Secure transmissions. GotFreeFax's servers are managed by certified engineers and are secured by Gateway AntiVirus software and intrusion prevention services. Faxes are transferred over an encrypted connection.
GotFreeFax Pros
At face value, GotFreeFax doesn't look like it has much more going for it other than it's a free service. But after some time with the company's offering, we are comfortable saying that GotFreeFax deserves to be our best pick for free outgoing online faxing.
Upon visiting GotFreeFax's site, it's easy to notice that the company allows its users to send a range of file types through its free web portal, including PDF, JPEG and DOC files, among some other popular extensions. That's a level of flexibility that belies the company's free nature.
When sending a free fax, GotFreeFax allows users to attach a cover letter. While that may not seem like much, the service allows users to do that without placing ads on that page. Users can also upload or create their own cover letter using the web portal's rich text editing tools. The site doesn't place any ads on any outgoing pages, either, instead opting to make its money from its premium and pay-per-use services.
GotFreeFax Cons
The biggest problem with this service is the fact that you can't receive faxes. It doesn't matter if you're on the free plan or a prepaid one, being unable to respond to messages makes this a solely one-sided solution that may become a hindrance. With that in mind, you will likely need to sign up for a free incoming online fax service if you want to receive messages.
Given that this is a free service, it's also important to note that many additional features found with other vendors are not available here. There's no document storage, no mobile app, no software integration, or any other conveniences. The exception is the fax broadcasting feature that you can use with the prepaid business service.
Customer Service
Since this is a free service, it makes sense in a way that GotFreeFax's customer service would be minimal. Users of the company's free service cannot contact customer service over the phone. Rather than calling in to address a problem, the company urges its users to reach out via email.
During our testing, we found it took hours for us to get a response to a question we emailed GotFreeFax's customer support, which could be too slow for some. Still, the service is free and intuitive, so however long it may take to get an answer to a question you have may be outweighed by the ease of use and overall cost savings GotFreeFax offers.
Ready to choose an online fax service? Here's a breakdown of our complete coverage:
Image Credit: junce / Getty Images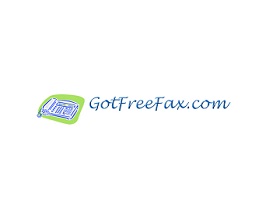 GotFreeFax
The Best Online Fax Services of 2021
The Verdict
There are very few free outgoing fax solutions, but GotFreeFax is the standout among the bunch for its easy-to-use, albeit spartan, web-based interface, it's support for multiple file types, and its data security measures despite its cost-free nature.
Andrew Martins has written more than 300 articles for business.com and Business News Daily focused on the tools and services that small businesses and entrepreneurs need to succeed. Andrew writes about office hardware such as digital copiers, multifunctional printers and wide format printers, as well as critical technology services like live chat and online fax. Andrew has a long history in publishing, having been named a four-time New Jersey Press Award winner.