Mitel Review
Businesses with a call center are looking for a phone system that can serve the needs of the entire organization – it should be able to serve both those in and outside of the call center. Businesses with a call center should look for a solution that offers an excellent phone system for the entire office with robust call center services that can be tacked on for those employees who need it.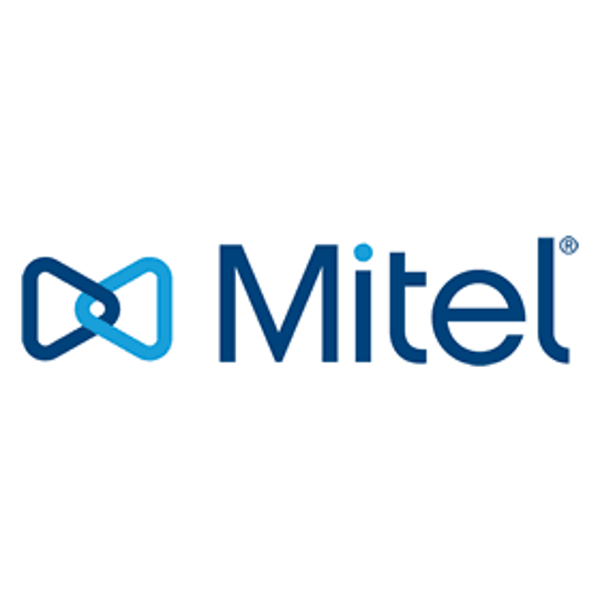 After conducting extensive research and analysis, we recommend Mitel as our 2019 pick for the best business phone system for call centers.
Mitel's phone system offers flexibility with its hosting options, service plans, features and tools. The system can be hosted in the cloud or on-premises, and there is also a version that combines the two options.
Mitel has all of the features businesses need in a call center phone system, such as call routing with queuing capability, skills-based routing, interactive voice response (IVR), CRM integration options, call monitoring, and detailed analytics that show how the call center and its agents are performing. In addition, its base phone system has all of the tools the rest of the organization needs, such as automated attendants, voicemail, voicemail-to-email, softphones and a mobile app.
Mitel's cloud-hosted VoIP phone system is very reliable. Mitel has five different data centers around the world to ensure service is always up and running. The system's uptime is between 99.97 and 100 percent.
Mitel's call center services cost $20 to $39 per user per month for cloud users or $800 to $1,000 per on-premises user. Call center seat licenses will add to those costs.
To understand how we selected our best picks, you can find our methodology, as well as comprehensive reviews of business phone system options, on our best picks page.
Editor's note: Looking for information on business phone systems? Use the questionnaire below and our vendor partners will contact you to provide you with the information you need.
Pricing
The cost of Mitel's phone system varies by hosting option. The cloud-hosted system is made up of monthly per-user fees, while the on-premises system consists mostly of one-time, upfront costs.
The cloud-hosted system gives users several different service plans to choose from. Each plan differs in cost and included features. What's nice about Mitel is you can mix and match plans. Rather than paying for features that only some employees use, you can pay only for the features that each employee needs. Many of the services we looked into don't offer this level of flexibility in choosing service plans.
All of the service plans include unlimited domestic calling, a mobile and desktop app, standard PBX features, voicemail, voicemail to email, call routing, and integration with Microsoft Outlook. Additionally, each user can instant message with co-workers and access a presence tool that shows them which co-workers are free and who is on a call.
Prices for each plan vary based on the number of users. The pricing below is based on organizations with between 50 and 100 employees.
Essential: This plan is $20.99 per user, per month. It includes conference calling for up to eight participants and online meetings with desktop sharing for up to four users at a time. It also includes video conferencing for up to eight users at a time.
Premier: This plan is $26.59 per user, per month. It includes conference calling for up to 25 callers at a time, online meetings with desktop sharing for up to 25 users at a time, and video conferencing for up to 12 users at a time. This plan also includes Salesforce integration, voicemail transcription and on-demand call recording.
Elite: This plan is $38.49 per user per month and includes everything in the Essential plan. Additionally, it includes conference calling for up to 100 callers at a time, online meetings with desktop sharing for up to 100 users at a time and video conferencing for up to 24 users at a time. Added features in this plan include always-on recording, archiving and an operator.
There is an extra charge for the call center services. This cost is only for the users in the contact center. Costs can range from an additional $12 to $20 per contact center agent, per month. Added costs for call center supervisors can run as much as $112 per month.
Mitel does not sell its on-premises system directly to businesses. Instead, you have to work with a local reseller; therefore, pricing may be different for each user. While we weren't able to get exact pricing, the representative we worked with provided estimates of between $800 and $1,000 per user depending on the features you want. Those costs could rise depending on the call center tools your business needs.
Mitel requires contracts, typically for between one and three years. In addition, there is a one-time charge for installation, setup and training.
Ease of Use
Part of what makes Mitel such an attractive call center phone system is that it offers systems for all businesses. The system is available as an on-premises or cloud-hosted solution.
While both hosting choices offer similar features and tools, their installation and pricing structure vary greatly. In addition, Mitel offers a hybrid version, so you could host your phone system in the cloud while your contact center services are hosted within your business.
The cloud-hosted system is very simple to get up and running. All it needs are IP phones, the necessary bandwidth to support your call volume and voice prioritizing software. Other than that, no special equipment or wiring is required. With this option, Mitel handles all of the maintenance and upgrades.
Businesses can also choose an on-premises system from Mitel. However, instead of working directly with Mitel for the purchase and installation, you will partner with a Mitel reseller in your area. These resellers determine the type of equipment you need, and then install and get it up and running.
These on-premises systems are housed and maintained within your business and require professional installation. Mitel's MiVoice Office 250, designed for small and midsize businesses, uses a software and hardware platform that combines data networking and TDM switching architectures. It supports IP telephones and IP networking for up to 99 sites, and it's designed to be customized with add-on modules and processors. The on-premises system can be used in shelf-top, rack-mount and wall-mount scenarios.
Besides the hardware, the on-premises system requires software to prioritize voice traffic on your business's network, as well as PRI circuits or SIP trunks to connect a dial tone to the system. Note that with the on-premises option, you and your IT staff are responsible for all of the system's maintenance and updating.
Whether you are using the on-premises or cloud-hosted solution, the entire system is controlled via a web-based portal. Within the portal, administrators can assign extensions, set preferences and monitor activity.
In addition to the multiple hosting options, Mitel offers businesses flexibility in the services they can access. It has a number of different service plans for its regular and call center phone systems that vary in the included features and price.
If you want some features of an upgraded plan but not all of them, you can add those features and tools to your current plan on an a la carte basis. Many other phone system providers we considered don't offer this flexibility.
When it comes to specific features, Mitel offers a wide selection. The system includes an auto-attendant, hold music, call screening, call blocking, the ability to dial by name or extension, voicemail-to-email, Microsoft Outlook integration, online faxing, call blocking, and hunt groups.
Some of the more valuable contact center features Mitel offers are universal queuing and enterprise resource matching, as well as optimized call routing by service level, skills, priority, customer identity, schedules and caller location. Other call center features include email, fax, voicemail, SMS and web chat integration, customer callbacks, automatic speech recognition, softphones that allow agents to make and receive calls from their computers, pre-recorded announcements, silent monitoring, and call recording.
The system includes a host of collaboration tools, such as audio conferencing, instant messaging, presence, video chat and desktop sharing. For another great option for team collaboration, check out our review of RingCentral.
Mitel integrates with a number of CRM platforms, such as Salesforce, NetSuite, Microsoft Dynamics, Act!, Zendesk and Desk.com. In addition to the built-in integrations, the system can be configured to integrate with virtually any CRM.
Mitel offers a mobile app for both Android and iOS devices; employees can make and receive business calls, conduct conference calls, and check voicemail. The system also offers a "find me, follow me" feature that allows calls to be forwarded based on call-routing rules that users set themselves.
Own downside to Mitel is that if you are interested in its on-premises system, you have to work with a reseller in your area. Depending on the reseller, this could be a negative. If the local reseller is unresponsive or quotes high prices, it will likely dissuade you from using this system. However, each time we connected with a local Mitel reseller, we had positive interactions.
Customer Service
Overall, we were very happy with the level of support we received from Mitel. We contacted Mitel multiple times posing as a new business owner interested in a phone system and call center services.
Each call was answered by a pleasant representative who gathered basic information about our business and then transferred us to one of their associates who had more expertise on the services we were interested in.
The associates were all extremely helpful and knowledgeable about the system. They answered all of our questions thoroughly, providing details on the phone system, its features, the call center services and pricing.
After our calls, all of the associates we spoke with followed up with emails that included more information on the system and its costs. When we wrote back with follow up questions we had, we received answers within minutes. Not all of the phone system providers we spoke with provided this same high level of service.
Mitel offers customer support by phone 24/7, 365 days a year.
Editor's note: Looking for information on business phone systems? Use the questionnaire below and our vendor partners will contact you to provide you with the information you need.
Image Credit: Getty Images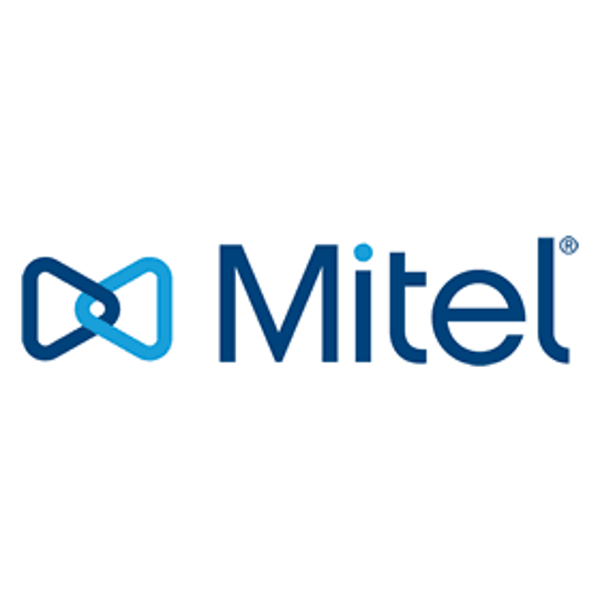 Chad Brooks
Business News Daily Staff
Chad Brooks is a writer and editor with more than 20 years of media of experience. He has been with Business News Daily and business.com for the past decade, having written and edited content focused specifically on small businesses and entrepreneurship. Chad spearheads coverage of small business communication services, including business phone systems, video conferencing services and conference call solutions. His work has appeared on The Huffington Post, CNBC.com, FoxBusiness.com, Live Science, IT Tech News Daily, Tech News Daily, Security News Daily and Laptop Mag. Chad's first book, How to Start a Home-Based App Development Business, was published in 2014.