The Best Cloud Backup and Storage Solutions of 2020
Joshua Stowers, Staff
Updated: May 1, 2020
Protecting your business is more than mounting security cameras and locking your doors – it extends to safeguarding your online data, too. To do this, many businesses utilize cloud backup and online storage technology. To help you find a solution that's right for your business, we spent weeks examining several dozen options. To make our best pick selections, we looked at, among other things, pricing, storage space, scalability, usability, features and customer service. You can read more about the three services we recommend below and see a list of other providers if our selections don't work for you.
Small Businesses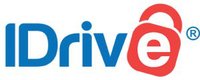 Best Solution for Small Businesses
Paid plans start at $69.50 for 2TB (one user, unlimited computers).
Collaboration

Best Solution for Collaboration
Pricing starts as low as $8 per employee, per month.
Mac Backup

Best Solution for Mac Backup
Pricing starts as low as $6 per license, per month.
Editor's note: Looking for a cloud storage or backup solution? Fill out the questionnaire below to have our vendor partners contact you about your needs.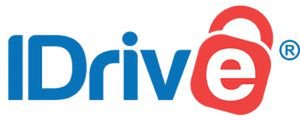 IDrive
Small Businesses
Summary
IDrive is our choice as the best online backup and cloud storage service for small businesses because of its comprehensive cloud features, which include online backup, cloud storage and file-sharing capabilities.

With a business account, you can easily perform automated synchronization through scheduled or continuous backups. If you work with a team, you can take advantage of the group management capabilities, like creating links and setting access permissions and restrictions on specific files and folders. Your data is securely transferred and stored with 256-bit AES encryption and a user-defined key that is not stored anywhere on the servers.

This cloud storage and backup solution offers one basic (free) plan, two personal plans and six business plans.

The basic plan is free and comes with 5GB of storage space, allowing users to try all of IDrive's features. Personal plans start at $69.50 for the first year, come with 2TB (or 5TB for $74.62) of storage space, and are best for individual or home users who need data backup and synchronization. (The personal plan only supports one user.) Business plans start at $99.50 for the first year, come with 250GB of storage space, and are best for medium to large businesses that need more advanced security and storage capabilities. For 12.5TB of space, you can spend over $2,000 for one year. For a limited time, IDrive is discounting the price of its plans 50% for first-time clients.

IDrive's business plans support unlimited users, computers, and servers – the main difference between plans is the storage size and price. IDrive is one of the few companies that charge overage fees if you exceed the allotted gigabyte or terabyte limit. Overages on business plans cost 50 cents per gigabyte per month. IDrive allows you to scale your plan as your needs change.

New and existing users can review IDrive's online demo to learn about its cloud service and features. If you have additional questions, you can easily reach an IDrive representative by phone, email or live chat.

When we reached out to the company posing as a small business owner, we were very pleased with the clear, knowledgeable support we received. If you are looking for a full-service platform to support your cloud backup and storage needs, IDrive is a great choice.
Read our full review of IDrive

Egnyte
Collaboration
Summary
Egnyte is our choice as the best cloud storage and backup service for collaboration. Using Egnyte, you can store documents, slideshows and videos, email, databases, and software. Through Egnyte's online portal, you can manage shared folders, enable link expiration, and set folder permissions and restrictions. You can keep multiple versions of your documents accessible through file versioning and trash retention policies.

Egnyte secures your file transfers and storage with 256-bit AES encryption over SSL. This is especially important for small businesses that sync and share proprietary documents. For users accessing files on mobile devices, Egnyte offers mobile security settings like passcode enforcement, native mobile device control, restricted access and remote wipe.

Egnyte offers flexible and scalable plans for small businesses. For extremely small businesses with one to three users, Egnyte offers a Team plan that includes 1TB of storage for $10 per employee, per month. Teams of five to 25 employees can access 5TB of storage with the Office plan for $8 per employee per month. Larger teams, those comprising 25 to 100 employees, would use the Business plan, which features 10TB of storage and costs $20 per employee, per month. Large teams of more than 100 employees should contact Egnyte directly for a custom quote.

The amount of storage each plan is to be shared among every user on your team. Although the main difference between the plans is the storage size, other features may be tiered, like administrative and IT tools, hybrid integration features, and deployment options.

Egnyte offers several online resources for users, including live training, demos, webinars, white papers, e-books, infographics, Egnyte University, an online community and success stories. If you have additional questions about the features, you can contact an Egnyte agent by phone, online form or live chat.

When we posed as a small business owner to test Egnyte's customer service, we found the representatives moderately helpful. But if you need in-depth help, we recommend that you call Egnyte support.
Read our full review of Egnyte

Backblaze
Mac Backup
Summary
Backblaze is the best cloud backup service for Mac users, thanks to its comprehensive, simple-to-use platform and affordable rates.

Backblaze has two main services for small business owners: business backup plans and the B2 Cloud Storage plan. Depending on what you need, you may choose one or both solutions.

Backblaze backup services easily integrate with the macOS interface and can back up data on computers and external hard drives. You can manage the frequency of backups, and set versioning retention and control admin preferences. The user management features allow you to set permissions and add and remove users.

You can use the B2 Cloud Storage option for storage, file sharing, hosting or large-scale backup. This software is optimized for Mac systems and integrates with macOS to allow you to seamlessly backup and restore your system. You can return your computers to the state they were in 30 days prior, which is useful for deterring ransomware or other types of malware.

Pricing for Backblaze backup and B2 Cloud Storage differ slightly. The backup plans are charged per license. You can access a monthly plan for $6 per license, per month, an annual plan for $60 per license, per year, or a biennial plan for $110 per license, per two years. B2 Cloud Storage charges based on how much data you store and download per month. You get 10GB of free storage and 1GB of free daily downloads. Anything additional is 1 cent per gigabyte stored per month and 1 cent per gigabyte downloaded per month, on a pay-as-you-go basis. B2 Cloud Storage requires a third-party application to act as a backup or storage interface.

Backblaze offers a 15-day free trial. For additional information about the services, Backblaze offers several online resources, including a blog, FAQs and help pages. Backblaze representatives are available online via a request form or live chat, Monday through Friday, from 9 a.m. to 12 p.m. and 1 p.m. to 5 p.m. PT.

We posed as a small business owner to test Backblaze's customer support firsthand, and we were very happy with the service we received. Of the cloud storage and backup companies we spoke to, Backblaze has one of the most helpful support teams we interacted with. Great customer support is a key feature to look for in a cloud storage and online backup service for your small business.
Read our full review of Backblaze
Pricing
The cost of cloud backup and online storage varies by the service provider, the type of service plan,  the amount of storage and the number of users. With free plans, expect to start with 2GB to 5GB of storage space, while paid plans generally offer between 5TB and 10TB of storage. 
When selecting a service provider and plan type, evaluate how much data storage you will likely need, because many providers charge overage fees that can add up quickly. In general, small businesses should expect to pay a few hundred dollars for a cloud storage and backup service. However, the exact amount can vary greatly based on all of your specific needs. If you are looking to save money, choose the annual or biennial plan. Most providers offer discounts for longer-term commitments to the service. 
Cloud storage and online backup services can be one of your most significant business expenses. However, keep in mind that these services can save your business money in the long term, considering the alternative costs involved with financing onsite servers and maintaining in-house IT employees.
Cloud Backup and Online Storage Features
The best cloud backup and online storage providers offer numerous features, including the following. 
Encryption 
Many providers offer 256-bit encryption, which meets the U.S. government's requirements for managing private data. This protection can provide some assurance that your information is safe. 
Performance  
Most cloud storage providers offer various performance tiers that include an array of additional support. Lower tiers usually include limited storage space and don't provide standard download and upload speeds when backing up data. With higher tiers, you won't have to worry about bandwidth throttling, slow recoveries or low storage capacities. 
Collaboration 
Having collaborative features included in your cloud backup provider allows your team to access shared files and data from any device. Additionally, most providers automatically synchronize data. Collaboration features include password-protected file links, shared chat threads and quick notification delivery on available documents. 
Disaster Recovery 
There are two key aspects to consider when looking for a cloud backup service: recovery point objective (RPO) and recovery time objective (RTO). RPO, according to TechTarget, is the age of the files that must be recovered in the event of a disruption. RPO is usually expressed backward in time. It can be specified in minutes, hours or days. Another way of looking at RPO, according to Advisera, is "the maximum tolerable period in which data might be lost." Essentially, it refers to the frequency of file backups. If your RPO is, say, 120 minutes, and a major incident happened, you'll lose a significant amount of data. You, therefore, want to continuously update the frequency or how often you back up your files. If your RPO is 120 minutes, you want to back up your data every two hours. 
RTO is the window of time (and service level) with which a business process must be restored following a disruption. 
Online backup solutions are traditionally designed to store data at a low cost and recover small bits of information. They are not intended to recover massive amounts of data quickly following a disaster, because backup services are notoriously slow at recovery. Recovering 100TBs from a backup service might take days, because the service must replenish all your data and copy it into the primary storage system.
Our Methodology
Our search for the best cloud backup and online storage solutions began by searching business and review websites for top providers. We then scanned the industry for a broader perspective. We compiled an initial list of nearly 40 companies. Ultimately, we narrowed our list to 10 finalists. 
To determine our best picks, we searched for companies that provide the best features and offer top-notch security. Affordability is another critical aspect for small businesses. We researched companies with affordable billing options, quality support and expansive storage capabilities. 
Although most cloud backup and online storage solutions offer numerous features and benefits, we focused on rates, storage capacity, security and scalability, cross-platform and mobile access, and customer service. 
Community Expert
Kevin Rodrigues, founder of GardeningMentor.com, has worked on his affiliate marketing business for more than two years. He uses Google Drive for his business data because it's a cost-effective, secure solution that's part of the G Suite platform. 
Rodrigues says he considered using Mega instead of Google Drive because it had better pricing and security features. Ultimately, he stuck with Google Drive because of his familiarity with the platform and its integration tools. 
Rodrigues says it's crucial to back up your data to the cloud so it's easily available if one of your devices malfunctions. 
"It's also useful to be able to access your data independent of your devices," he added. "Many backup solutions provide encryption, which helps secure your data." 
Angelo Frisina, founder and CEO of Sunlight Media LLC, began using Unitrends after searching for an online storage solution. 
"Unitrends is an intelligent online data backup management solution that provides cloud storage and online backup service for my business," said Frisina. "It has AI ransomware detection, [an] all-in-one recovery series and virtual Unitrends backup appliances, and supports cloud services for DRaas, SLAs, AWS, and AZURE." 
Before choosing Unitrends, Frisina considered using Veeam, a cloud storage solution that provides cloud disaster recovery options and more availability for data retrieval. Frisina decided against Veeam due to its lack of ransomware protection. 
There are several benefits of using cloud backup and online storage solutions. Frisina says there are risks to consider when selecting the right solution. 
"The risks of using or not using a cloud storage or online backup are that data and information may be lost, stolen or hacked if not implemented for the protection of your personal and business devices," Frisina said. "Daily data capacity limits, lack of insurance if data stored is lost, and wrong methods of data transfers may provide faulty errors within the data."
Full List of Cloud Storage and Online Backup Services
Here's our extensive list of the cloud storage and online backup vendors, including our best picks. You can read full reviews on our sister site business.com.
Acronis – Acronis offers complete data protection, secure file access, syncing and sharing solutions, and system management tools suitable for any environment. Designed to work both on-premises and in the cloud, Acronis works for any infrastructure, from small local businesses to multisystem enterprises with onsite and offsite endpoints. https://www.acronis.com/en-us/ 
* Backblaze – Backblaze is a simple-to-use and affordable cloud storage platform that's ideal for Mac backup. You can use its B2 Cloud Storage offering for storage, file sharing, hosting or large-scale backup. https://www.backblaze.com/ 
BackupAssist – BackupAssist is a secure backup provider for your Windows servers, drives, folders, apps and more. It offers ransomware detection and protection, bare-metal restore, and manual screening. https://www.backupassist.com/ 
BackupVault – BackupVault protects most file types and is also designed to be used as a backup for schools. The company features 24-hour email and telephone support. Pricing for the service is based on your data storage needs. https://www.backupvault.co.uk/ 
Barracuda – Barracuda is a highly technical online backup solution that allows you to customize your backup system how you want, with either cloud storage, on-premises storage or a combination of both. It also features cloud-to-cloud backup with Office 365 cloud storage for extra security. Barracuda offers you multiple layers of protection with multiple points of real-time backup and emergency recovery options. https://www.barracuda.com/  
Box – Box offers cloud storage that makes sharing content a breeze. After uploading your files, you can share them by sending a link to your intended recipients or embedding them on your website. It includes features like user management, security reporting and role delegation. https://www.box.com/ 
Carbonite – Carbonite offers a comprehensive suite of affordable services for data protection, recovery and on-demand accessibility. The services include automatic backup, easy restoration and high security. The files it can store include documents, spreadsheets, emails, point-of-sale files, pictures and graphics, videos, financial and accounting files, and customer relationship management files. https://www.carbonite.com/  
Citrix ShareFile – Citrix ShareFile allows you to transfer files and send encrypted emails without concerns about a potential security breach. https://www.sharefile.com/ 
ConnectWise – ConnectWise, which acquired R1Soft, is a comprehensive, full-system backup platform, offering enterprise-level protection designed to perform with minimal impact on both the client-side and server-side resources. This stand-alone backup manager requires you to have a stand-alone cloud host, which gives you the freedom to select your own private hosting service. https://www.r1soft.com 
DealRoom – DealRoom offers cloud storage options secured with 256-bit AES encryption. It also has remote data centers with disaster recovery options. You can take advantage of the drag-and-drop capabilities, file revision control, and audit trails. https://dealroom.net/ 
*Egnyte – Egnyte enables you to store all types of data in the public cloud, while highly sensitive data benefits from the higher security and better reliability of on-premises servers. It accommodates any device and allows you to collaborate anywhere. Read our review. https://www.egnyte.com/ 
FileShadow – FileShadow can compile several images and documents that are stored in multiple locations, including those on your desktop and in cloud storage. You can search for your files and images based on their content, not just by a specific file name. https://www.fileshadow.com/ 
G Suite/Google Drive – Cloud storage platforms aren't just for storing files; they're also great solutions for real-time collaboration. Google Drive offers free cloud storage as well as access to Google's web-based productivity suite. The business version of G Suite comes with unlimited storage plus additional business features for Gmail, Google Hangouts and Calendars. You can save, edit, and invite others to work on Docs, Sheets and Slides right on Google Drive itself. https://gsuite.google.com/products/drive/ 
Get Backup Pro by Belight – If you are looking for Mac backup, Get Backup Pro has you covered. You can back up a variety of data, like documents, iTunes, contacts and photos. The platform offers several convenience and safety features to keep your data safe and accessible. https://www.belightsoft.com/products/getbackup/ 
*IDrive – IDrive is great for small businesses that need to back up and store data as well as share files and sync data. Its features include mobile access, remote management tools and online file syncing. It can also support multiple devices and back up files in real time. The platform is highly secure, as it transfers and stores files with 256-bit AES encryption and a user-defined key that is not stored anywhere on the servers. Read our review. https://www.idrive.com/ 
Jungle Disk – Jungle Disk uses military-grade encryption on its cloud storage platform. You can set group permissions and restrict data through the web-based dashboard. The platform is user-friendly and has drag-and-drop capabilities. https://www.jungledisk.com/ 
Livedrive – For businesses, Livedrive offers cloud storage along with web sharing, collaboration and online backup services. The platform allows you to access and edit your files from your computer or mobile device, and collaborate on them with select team members. It lets you share files of any size with co-workers. https://www2.livedrive.com 
MSP360 – Built for cloud backup, MSP360 provides a managed backup option for IT service providers as well as a separate backup option for corporate and personal users. https://www.msp360.com/ 
Mega Limited – Headquartered in New Zealand, Mega Limited offers several different cloud storage plans based on your storage needs. Features include live encrypted backup, end-to-end encryption and secure global access. https://mega.nz/ 
Nordic Backup – Nordic Backup provides multiple cloud services that are scalable to fit small business needs. You can add on 100GB of storage as needed. Data that passes through Nordic Backup is secured with redundant servers and end-to-end encryption. https://nordic-backup.com/ 
OneDrive for Business – Microsoft's OneDrive provides Windows users with remote file access and seamless Microsoft Office and Windows Phone integration. It also gives you several easy ways to upload and access files: over the web, directly from Microsoft Office programs (such as when you save a file), and straight from your iPhone, iPad, Android or Windows device. https://products.office.com/en-us/onedrive-for-business/online-cloud-storage 
Opentext | Hightail – Opentext | Hightail helps professionals around the world securely share and control files from anywhere for more effective and efficient collaboration. You can send files of any size from your computer or mobile device and control exactly who sees them. You can also share "spaces" – project folders that are each assigned a unique link for sharing with clients and team members – and assign editing and updating permissions. Opentext offers unlimited storage space and both mobile and desktop apps so you can access your files from anywhere. https://www.hightail.com/ 
pCloud – pCloud is a platform that allows you to securely store your documents and multimedia files in the cloud. You can also use features like activity monitoring, automatic uploading, and drag-and-drop tools. https://www.pcloud.com/ 
SOS Online Backup – SOS offers online storage and backup services for homes, businesses and enterprises. It provides infinite storage (no file size or type limits), incremental backup, version history and archiving, end-to-end encryption, and mobile access. https://www.sosonlinebackup.com/ 
SpiderOak One Backup – With high-profile data security and privacy breaches escalating over the past couple of years, SpiderOak aims to give businesses some peace of mind. The company offers private cloud storage, online backup, syncing and sharing service that utilizes a zero-knowledge encryption privacy environment, which means only the user can see their stored data. https://spideroak.com/one/ 
Storage Guardian – Storage Guardian features enterprise-level backup features, including large storage capacities, advanced retention policies and bare-metal recovery. This cloud data protection service supports hybrid systems for faster recovery in the event of an internet outage. It can also back up virtual machines and several other cloud storage and file-sharing platforms, including Microsoft Office 365 and Google Drive. https://storageguardian.com/ 
Tresorit – Tresorit offers a comprehensive cloud storage and backup solution for small businesses that need access to a variety of features. You can manage existing folder structure syncing, access unlimited version recovery and restore deleted files. https://tresorit.com/ 
Wasabi Hot Cloud Storage – Wasabi Hot Cloud Storage is an affordable, easy-to-use cloud storage service for small businesses. Its company mission focuses on providing optimal speed and performance. https://wasabi.com/ 
Zoolz – Zoolz gives small businesses access to powerful cloud storage without the sticker shock. Unlike its competitors, Zoolz supports unlimited users and servers, making it easy to scale the service to your business's needs. There are no caps on your upload/download bandwidth speeds or file sizes either, so you don't have to worry about not being able to use the service when you need it most. Zoolz also offers "Tribrid" backup service, which combines your local backup, the company's instant storage and cold storage. https://www.zoolz.com
Acronis
Acronis is one of the largest developers of backup software. As such, you can expect a high level of thought put into every aspect of Acronis Backup. The platform comes with a suite of backup and restore tools that you can tailor to your physical, virtual and cloud networks.
Carbonite
Carbonite lets you customize your backup solution, with a variety of combinations for redundancy.
Zoolz
Zoolz is a cloud backup service that offers multiple backup setups and plans. This service has both an instant storage cloud and a cold storage option for long-term archiving. You set up a plan to include both options, as well as a hybrid system with your on-location storage. Zoolz also provides an impressive feature set for specialized industries.
Backblaze
For businesses needing more storage, control and administrative features with their backup, Backblaze offers a robust platform optimized for several devices, especially Mac. It is a scalable platform and easily integrates with several other companies and services.
Egnyte
Egnyte is a business-focused cloud storage platform complete with file sharing and collaboration tools, making it a comprehensive, all-in-one service. Egnyte includes sophisticated administrative controls for management and IT. The backup aspect of the platform allows you to set it up as a hybrid system for redundancy.
IDrive
File storage, backup and collaboration are at the heart of IDrive. In addition to encrypted storage and backup, IDrive offers real-time reporting, group management, and file syncing and sharing.
Editor's note: Looking for a cloud storage or backup solution? Fill out the questionnaire below to have our vendor partners contact you about your needs.