PureVPN Review

Jeff Hale
Business News Daily Contributing Writer
Updated Dec 20, 2021
PureVPN offers a robust list of local and international servers to ensure you have high-speed access to content around the world with the utmost privacy.
PureVPN offers unlimited bandwidth and supports multiple devices simultaneously for a seamless and anonymous online experience.
We chose PureVPN as the best VPN for protocols because it offers a long list of secure protocols to support a wide range of devices.
This review is for business owners and IT managers who are considering PureVPN as their virtual private network provider.
PureVPN is a virtual private network (VPN) that advertises itself as a no-log certified service provider that will "never monitor, store, or share your private information with anybody." However, it was reported in 2017 that PureVPN worked with the FBI to help identify an alleged internet stalker. For VPN users who are interested solely in masking their identity from advertisers, malicious threats and geo-restricted services, this is likely a minor issue at most. We recommend reviewing the company's updated privacy policy and the results of its 2020 KPMG-led audit if you have any serious privacy concerns.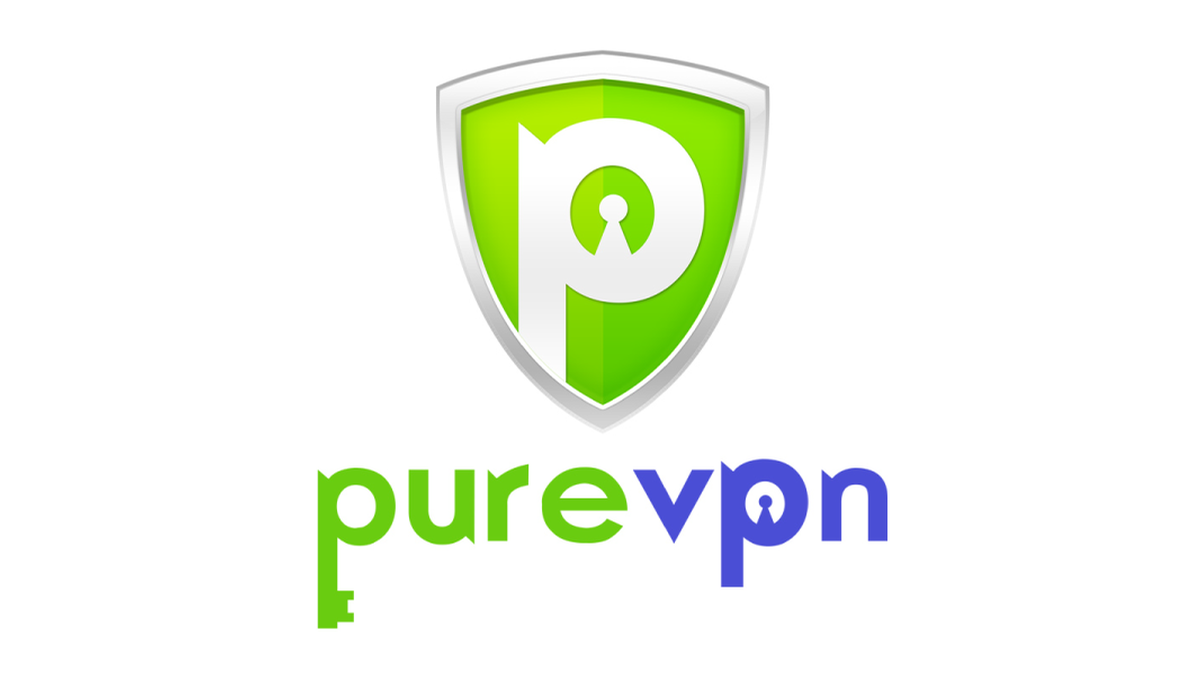 PureVPN
The Verdict
PureVPN is a feature-rich VPN service that has dedicated streaming and optimized P2P servers in every corner of the globe and supports a long list of major security protocols.
ExpressVPN Editor's Score: 93/100
| | |
| --- | --- |
| Pricing | 85/100 |
| Privacy | 95/100 |
| Speed | 90/100 |
| Network size | 100/100 |
| Customer service | 95/100 |
Why PureVPN Is Best for Protocols
PureVPN offers a large list of available protocols to support a wide range of devices. While it makes sense that the latest protocols are widely considered the most secure – and are, therefore, the most frequently recommended for VPN use – not every device you may want to connect to your VPN can support newer protocols, such as OpenVPN (TCP/UDP). 
PureVPN is an excellent choice for multidevice support, with PPTP, IPSec, L2TP/IPSec, OpenVPN (TCP), OpenVPN (UDP) and SSTP protocol options on most operating systems and devices. With the ability to use up to 10 devices simultaneously through one subscription, you may find room to connect some of your older or less compatible devices.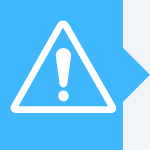 Did you know? Of the VPN services we reviewed, PureVPN is one of the best for connecting multiple devices; it offers more than double the capacity of some of our other best picks.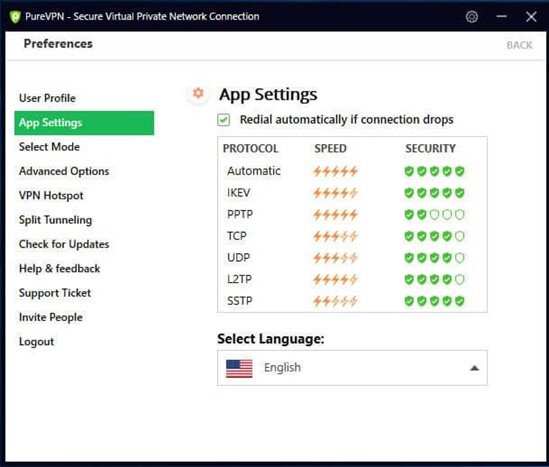 Pros
You can connect up to 10 devices simultaneously.
No-log claims are supported by a third-party audit.
Advanced features include a dedicated IP, port forwarding and P2P protection.
Cons
The company reportedly worked with U.S. authorities as part of a criminal investigation.
The download speeds were among the slowest of the VPNs we tested.
We experienced minor geolocation issues during our test period.
Usability 
Setting up this VPN is fairly straightforward, with the most basic features ready to go at launch. We really like how the dashboard shows live upload and download speeds, giving you a better idea of what you can expect for each network's performance once you've connected. These details make it very easy to build a list of preferred locations you can save for future use.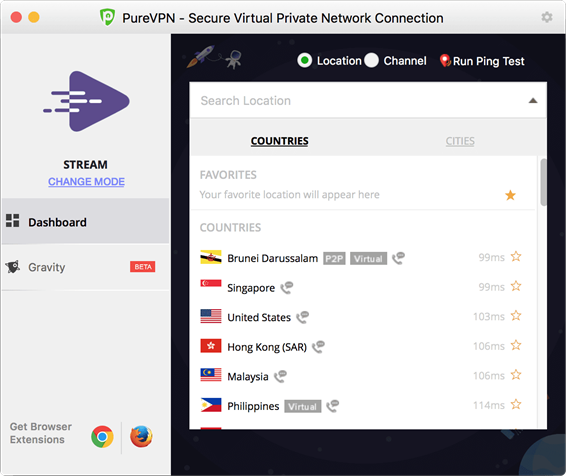 The software automatically selects the most appropriate protocol by default and falls back on the next-best option if you have trouble connecting to a preferred network for any reason. There is no map function, so you'll need to know the name of the location to search for a server there. Alternatively, you can scroll through the list of available options to connect to a new server.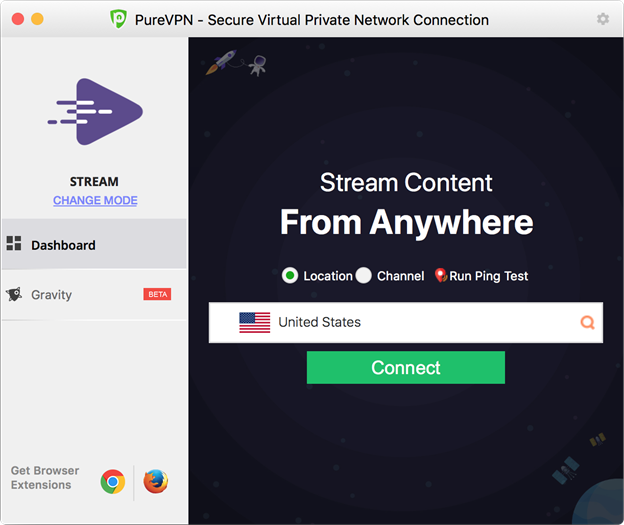 VPNs are notorious for slowing down your internet connection, and PureVPN is no exception to the rule. The home section of the dashboard provides a live and often-changing view of your download and upload speeds. Even though we connected to the fastest "local" server available, in what was listed as Los Angeles (our speed test told us the server was in Dublin), the best download performance we found was well below 50% of our normal Los Angeles fiber connection of around 500 Mbps. If you're not starting out with a fast internet connection, you may encounter some performance issues on the download side once you begin routing traffic through your VPN.
However, our upload speed of 147.6 Mbps was much better than those of the vast majority of competitors we reviewed; some major competitors we tested had upload speeds in the single digits. 
Features
| | |
| --- | --- |
| Global server network | PureVPN has more than 6,500 servers located in over 140 countries around the world. |
| Numerous security protocols | Every server supports OpenVPN, L2TP/IPSec, PPTP, SSTP, IKEv2 and more. |
| Available add-ons | Customize your service with a dedicated IP, port forwarding and P2P protection. |
Global Server Network
With more than 6,500 servers across 140 countries, PureVPN has one of the largest networks of physical and virtual servers. The company's biggest presence is in Europe (2,734 servers), followed by North America (1,781), Asia (552), Oceania (450), South America (144), and Africa (90). You can select servers by location or name, or sort by the most popular servers across the network to find the best connection for your activity.
Numerous Security Protocols
Different protocols come with varying strengths and weaknesses in speed, security, stability and device compatibility. Generally speaking, more encryption means lower speeds. However, the ability to choose from a wide variety of protocols can help to optimize your network for the right mix of speed and security, with the flexibility to ensure the best browsing experience across devices or activities. PureVPN offers PPTP, IPSec, L2TP/IPSec, OpenVPN (TCP), OpenVPN (UDP) and SSTP options on most operating systems and devices, with the exception of SSTP, which is available on Windows, Android, Ubuntu and routers.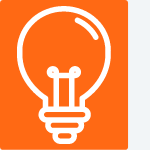 Tip: Want to learn more about how encryption can protect your small business? Read our small business encryption guide.
Available Add-Ons
PureVPN offers some great low-cost add-ons. The dedicated VPN with IP addresses in the United States, the United Kingdom, the Netherlands, France and Germany comes out to $36 per year, which is about half the price of some of PureVPN's larger competitors. This is a cost-effective way to secure connections to a business server, handle any payments or banking, and avoid blacklists or frustrating CAPTCHAs upon login. PureVPN also offers low-cost port forwarding to direct traffic, as well as DDoS protection that passes traffic through dedicated anti-DDoS VPN servers that can absorb even the largest DDoS attacks.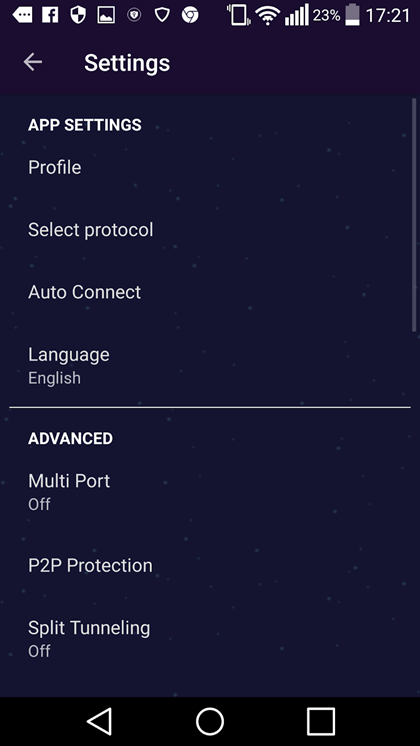 Pricing
PureVPN has three subscription options and a seven-day trial, all of which include a 31-day money-back guarantee. The basic monthly subscription plan is $10.95 per month. As of October 2021, a two-year commitment cut the price down to $2.91 per month billed as $69.84 every two years, for a total savings of 73%. It's worth noting that the free seven-day trial will auto-renew as an annual plan that's billed at $69.95 every year. All plans include unlimited VPN data for up to 10 devices simultaneously. 
Available add-ons include a dedicated IP ($2.99 per month), port forwarding ($0.99 per month) and DDoS protection ($3.99 per month). PureVPN also offers a separate business-focused subscription plan that starts at $5 per user per month for small teams when billed annually, with deeper discounts available for large teams. PureVPN for Business customers can opt for a dedicated VPN server starting at $399 per month.
Setup
Getting your virtual private network up and running through the desktop or mobile application is very easy and straightforward. Once you've downloaded and installed PureVPN, which takes only a few minutes on most devices, all you have to do is click the large Not Connected button to sync with the most appropriate server and protocol. 
As with all VPNs, setting up your router is slightly more complicated, and you'll have to make sure you own or purchase a router from a major manufacturer. Routers must be compatible with PPTP and OpenVPN, as PureVPN does not support L2TO or SSTP for routers. The setup instructions are slightly different depending on your hardware, but the company offers plenty of detailed guides to walk you through the process, which could be difficult if you have never used a VPN.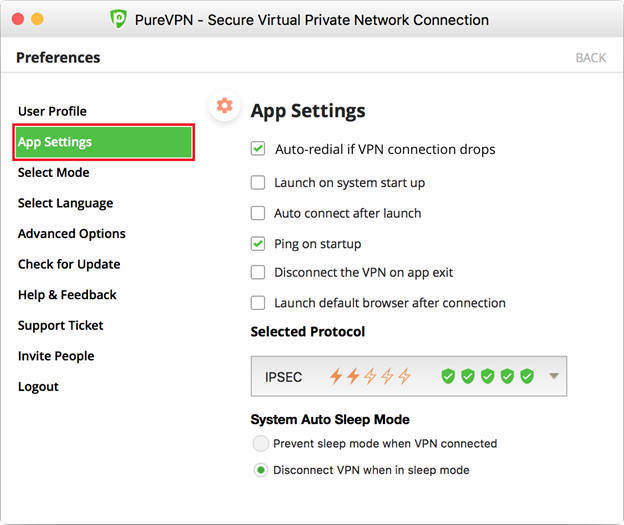 Customer Service
PureVPN offers 24/7 customer service via live chat, contact forms, direct email and a self-guided support center. Response times range from "mere minutes to a few hours," which makes PureVPN highly responsive compared with other providers. When we tested the live chat service, the representative was quick and friendly. However, we also would have liked the option to speak with someone over the phone, which is often much easier and quicker for customers who are not especially tech-savvy. 
Drawbacks
One downside of PureVPN is that users who want to connect to specific servers in the United States or some other parts of the world may have some trouble with geoblocking. We hopped around quite a few servers and did not always get the local search results we expected. For example, when we searched for the local weather while connected to a server in Los Angeles, we were provided with results for the United Kingdom. We found a similar experience with local search results for South Carolina despite being connected to a server in Atlanta. These minor issues could be troublesome for some users.
Another drawback relates to speed: While the upload speeds were among the fastest of the VPNs we tested, the download speeds were among the slowest. However, our speed tests on the U.S. West Coast may not be the same as your experience in other areas. Factors such as location, starting internet speed and the time you access a server can greatly affect your system's performance and your overall experience. We found that our system's performance when connected to PureVPN was more than adequate for streaming HD content on multiple devices without any interruption.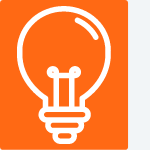 Tip: Looking for other VPNs that might better suit your business? Consider our review of NordVPN or our IPVanish review.
Methodology
We reviewed several of the industry's best VPN services. Over the course of two weeks, we switched between VPN services regularly during our normal web activity across multiple computers, smartphones and other devices. We conducted speed tests on multiple devices to determine how much the VPN impacted our ability to navigate webpages. For testing purposes, we most frequently utilized the free trial accounts that many VPN providers offer. In some instances, we paid for a one-month subscription and ensured the money-back guarantee worked as promised where applicable. We also tested the customer service of all the companies by contacting them to ask questions about the products. When selecting the best VPN for protocols, we looked at each product's list of security protocols, user reviews, and ability to work effectively across multiple devices and different device types.
What Is a VPN?
A VPN, or virtual private network, routes your web traffic through an encrypted virtual tunnel, keeping everything you do online anonymous. VPNs can hide your identity and allow you to project your location from physical and virtual servers around the world. A growing number of businesses utilize VPNs to provide their remote employees with secure access to company networks. Most VPNs work on computers, smartphones, web browsers, routers and other internet-connected devices.
FAQs
Why is PureVPN so slow?
All VPNs are slower than a standard internet connection, and PureVPN is no exception. PureVPN had higher upload speeds, but lower download speeds, than most other VPNs we reviewed. However, the download speed was still fast enough with our fiber broadband connection to stream HD content on multiple devices.
Is PureVPN free?
No, PureVPN does not offer a free version, nor would we recommend anyone use a free VPN that either throttles data or sells its customers' information to advertisers. PureVPN offers a free seven-day trial that automatically renews as an annual plan billed at $69.95 per year.
Bottom Line
We recommend PureVPN for …
Users who want a long list of available protocols to optimize their virtual private network for different devices or online activities. 
Businesses that are looking for a low-cost dedicated IP address located in the United States, the United Kingdom, the Netherlands, France or Germany.
We don't recommend PureVPN for …
Users who are looking for a wide selection of physical servers.
Users who want to connect more than 10 devices simultaneously through one VPN subscription.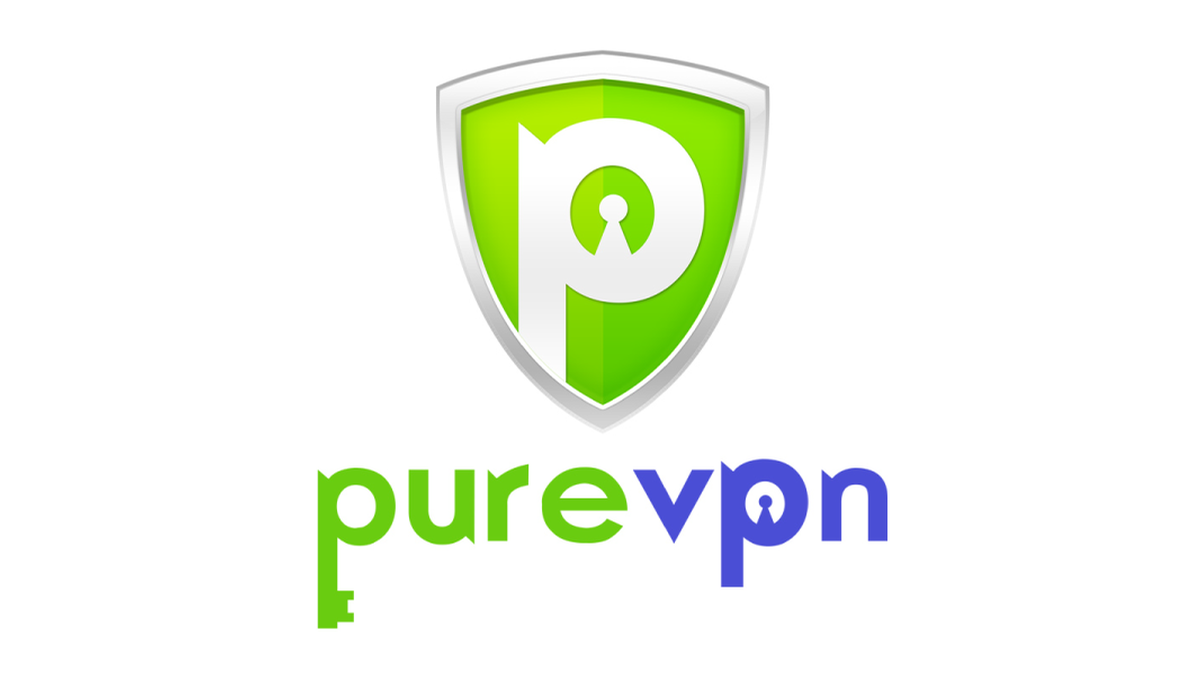 PureVPN
The Verdict
PureVPN is a feature-rich VPN service that has dedicated streaming and optimized P2P servers in every corner of the globe and supports a long list of major security protocols.

Jeff Hale
Business News Daily Contributing Writer
Jeff Hale is a writer and editor based in San Diego with a background in business development and marketing. He has identified new market opportunities for Fortune 500 companies and developed communications strategies and digital branding for tech startups and small businesses. Jeff covers emerging technologies and business solutions with a focus on efficiency and growth. He holds a Bachelor's degree in English from the University of California, Irvine, and an MBA from Chapman University.