Accion Review
Microloans are designed to help businesses grow. Many microloans are offered through nonprofits to ensure underserved markets are represented.
Look for a microloan lender that provides ongoing support. Typically, business owners seeking small loans could benefit from assistance beyond the funding application process.
Accion is our best pick for microloans because it offers loans of as little as $300 and provides ongoing mentoring and support.
This review is for small business owners who are thinking about applying for a loan from Accion.
Accion is a nonprofit lender that, through its Accion Opportunity Fund, provides small business loans of $300 to $250,000 to underserved business owners. Accion has been serving the small business community for over two decades, providing fast funding, flexible loan terms and fair pricing. The lender's willingness to provide hands-on support to small business borrowers is a big reason why it's our choice for the best microloan lender. [Related Content: Mistakes to Avoid When Getting a Business Loan]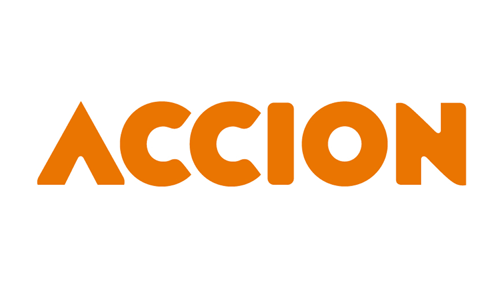 Accion
The Verdict
Accion provides small businesses with loans ranging from $300 to $250,000. This lender is willing to do more than extend you money, acting as a mentor and partner, which makes it our pick for the best alternative lender for microloans.
Accion
| | |
| --- | --- |
| Collateral | 2.0 |
| Online application | 2.0 |
| Quick funding | 0.5 |
| Credit requirements | 2.0 |
| Variety of loan types | 0.0 |
| Editor's score | 6.5 |
Cost
Although your credit score doesn't determine whether you're approved for a loan, it does affect your interest rate. So, the higher your credit score is, the cheaper your loan will be.
The interest rates, which are fixed, can be anywhere from 7% to 34%. Accion makes it easy to ascertain the total cost of the loan by quoting the annual percentage rate (APR). We like that transparency; lenders that quote the interest rate alone aren't including any fees associated with the loan.
Applying for a Loan
Applying for a microloan with Accion is a simple process. The application takes minutes to complete, and a decision can come quickly.
The first step is to either complete an online application or apply in person or over the phone. Accion will ask you about your business and why you need the loan. Once you submit the loan application, a loan specialist will contact you and work with you throughout the loan process. That same loan specialist will help you manage the funding once you have the cash in your bank account.
Accion specializes in providing loans to these often-underserved markets:
Women-owned businesses
Minority-owned businesses
Food and beverage businesses
Startup businesses
Small businesses
People with disabilities
Green businesses
Accion doesn't put approval requirements on your credit score, but you do need to have been in business for at least 12 months. In addition, your business has to generate more than $50,000 in annual sales.
Accion requires the following documents to underwrite your loan:
Personal Documents
Two valid forms of identification, with at least one photo ID: driver's license, passport, signed credit card, Social Security card
A recent utility bill showing your name and home address (the previous month's balance needs to be paid in full)
A copy of your mortgage note, if you have a mortgage
If applicable, proof of second job income or other additional household income
Business Documents
A copy of your signed business lease, plus riders, if applicable
Proof of business ownership (articles of incorporation, EIN registration, Schedule K-1)
Your business plan
A monthly breakdown of your financial projections for next 12 months
Photos of the business space, inside and out
Financial Documents
Three most recent consecutive business bank statements
Three most recent consecutive personal bank statements
Last two years of business and personal taxes, federal only
Year-to-date profit and loss statement for your business
You won't get a loan if you have any of the following:
More than 30 days late on any bills, loans, credit cards and other payments; if you are late, the balance must be under $3,000
Mortgage rate adjustments due during the term loan
Declared bankruptcy in the past 12 months
A foreclosure in the past 24 months
A late rent or mortgage payment during the past year
For startups, more than $3,000 in past-due debt
If you have bad credit or no credit, Accion will work with you to find strengths in your business or finances to approve a loan.
Did you know? Microloans are a great way to get a business up and running, fill a cash flow need, or pursue growth. With Accion, you don't need to have been in business for years or have a high credit score.
Loan Terms
Accion loan amounts vary by location. Because Accion works with a network of lenders, the loan terms vary among borrowers. Payments are due monthly. There aren't any prepayment penalties with an Accion microloan. We like that this lender is willing to work with you to create a repayment plan that works with your unique situation. Not all lenders do that. Fundbox, for example, has only two repayment terms with its small business loans.
Accion requires the business to guarantee the loan. A personal guarantee is also required in many cases. This ensures that even though the loan may be for a small amount, Accion will be compensated if you cannot pay it back. [Related Content: What is an Unsecured Loan?]
Your location and the Accion partner you're working with will determine how quickly Accion can provide funding. In some parts of California, you can get a rapid fund of up to $8,000 with a quick turnaround time, but that's not available in other parts of the country.
Helpful Tips
Accion requires more documentation than other lenders we reviewed, such as Balboa Capital, but its charter is to help business owners, not just lend them money. As a result, you'll need to amass some documentation for approval. It's best to collect it before you begin the loan process.
What separates Accion is the support: This lender is chartered with providing underserved business borrowers with access to capital. But its advocacy doesn't end there; Accion provides borrowers with a network of business consultants and mentoring partners to help manage your loan and grow your business.
Accion business borrowers also get access to online resources such as case studies, whitepapers, articles and other information to help small business borrowers.
Key takeaway: Accion requires a lot of documentation to approve borrowers for its microloans, but it's worth it, because this lender provides advice, counseling and help to grow your business.
Accion Features
| | |
| --- | --- |
| Mentoring | Accion is willing to mentor and guide small business borrowers. |
| Relaxed qualifications | This lender serves borrowers who are often turned down by traditional lenders. |
| Flexible terms | The microloan repayment terms are very flexible and customizable. |
Mentoring
Many small businesses need more than cash from their lender; they also need advice and mentoring. That's what makes Accion stand out. Business owners borrow small amounts for specific needs – for example, to fill a cash flow gap, purchase more inventory or meet unexpected demand – and they often could use advice in those situations. Because Accion fills those needs, it becomes more of a partner than a lender. That type of advice can be invaluable for some struggling small business owners.
Relaxed Qualifications
Accion doesn't have a minimum credit score requirement; it uses other criteria to gauge your creditworthiness. This can be extremely helpful for startups, as many have not had time to build up a high credit score.
Flexible Terms
Repayment terms on Accion's microloans are flexible and customizable to a business owner's unique situation, which gives you the freedom to pay back your loan on the terms that meet your needs. It also helps to ensure that, by taking out a loan, you aren't digging yourself into an even deeper financial hole than you were in when you originally needed the money.
Key takeaway: We like that Accion doesn't base its loan approval decisions on credit scores and that it lets you choose how you pay back your loan.
Customer Service
Business borrowers can reach Accion by email and phone. The lender also has a ton of helpful online resources, including guides, tools and videos.
Accion's networking program connects borrowers with business experts who act as mentors and help to enroll you in special training programs. The lender also subscribes to a bill of rights designed to protect borrowers.
Drawbacks
One potential downside of Accion is the amount of paperwork and documentation required during the application process, which may not be appealing to some time-pressed business owners.
Additionally, you have to work with an Accion partner in your area, instead of with Accion directly. If that concerns you, it's better to find a different lender. Accion isn't for business owners that only want funding; this nonprofit lender wants to help small businesses grow. If you don't want much attention, you may be better off with a different lender.
Tip: Before you apply for an Accion microloan, make sure to gather all of your documentation. Having your documents ready streamlines the process, which means quicker approval and funding.
Summary
Accion provides loans from $300 to $250,000. With this nonprofit lender, you get access to affordable funding, flexible terms, and ongoing support, making it our best pick for microloans.
We recommend Accion for:
Business owners who have low or no credit and/or are just starting out
Small business owners in underserved groups, such as women, minorities and veterans
We DON'T recommend Accion for:
Those who have good credit scores and established businesses that could get a loan without providing a lot of documentation and undergoing a lengthy underwriting process
Business borrowers who want more than $250,000 in financing
Image Credit: Undefined / Getty Images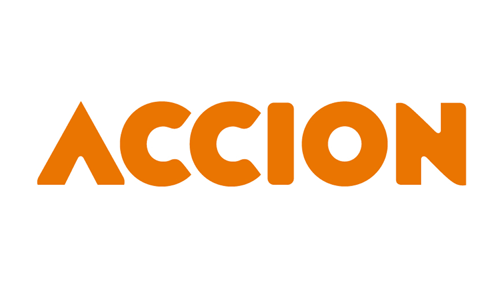 Accion
The Verdict
Accion provides small businesses with loans ranging from $300 to $250,000. This lender is willing to do more than extend you money, acting as a mentor and partner, which makes it our pick for the best alternative lender for microloans.

Donna Fuscaldo
Business News Daily Staff
Donna Fuscaldo is a senior finance writer at business.com and has more than two decades of experience writing about business borrowing, funding, and investing for publications including the Wall Street Journal, Dow Jones Newswires, Bankrate, Investopedia, Motley Fool, and Foxbusiness.com. Most recently she was a senior contributor at Forbes covering the intersection of money and technology before joining business.com. Donna has carved out a name for herself in the finance and small business markets, writing hundreds of business articles offering advice, insightful analysis, and groundbreaking coverage. Her areas of focus at business.com include business loans, accounting, and retirement benefits.