Fundbox Review
With a line of credit, you only pay interest on the money you use. The credit line is revolving, which means it replenishes as you pay it back.
When choosing a line of credit, look for lenders that are transparent about pricing. The more you know about the cost to borrow, the better decision you can make.
Fundbox is our choice for best lines of credit because it has transparent pricing and quick funding.
This review is for small business owners who are considering taking out a line of credit from Fundbox.
Fundbox is an alternative lender that provides small businesses with lines of credit up to $150,000 and flexible repayment terms. It has fast funding, no hidden fees, and a low credit score requirement, making it an attractive option for a wide variety of business owners. All of this contributes to Fundbox being our choice as the best alternative lender for lines of credit. Read our reviews of the best small business loan providers to find a partner to help grow your business.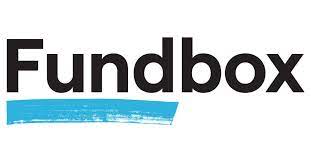 Fundbox
The Verdict
Fundbox offers lines of credit that are competitively priced and have transparent pricing. With revolving terms and quick funding, Fundbox is our choice for the best line of credit.
| | |
| --- | --- |
| Collateral | 1.0 |
| Online application | 1.5 |
| Quick funding | 1.5 |
| Credit requirements | 2.0 |
| Variety of loan types | 0.5 |
| Editor's score | 6.5 |
Borrowing Cost
The rate you pay for a Fundbox line of credit depends on your credit score. Like other lenders, Fundbox charges fees on its loans. Unlike rivals, though, it is very transparent about the costs.
A Fundbox line of credit for $1,500 at a 4.66% interest rate will cost you $130.83 a week until you've paid off the loan. The fees on that are $13.11 a week for the first four weeks and $2.18 a week for the remainder of the term. The funds replenish as you pay back your loan.
Applying for a Loan
To get the process going, you fill out Fundbox's online application. There, you provide information about your business and are prompted to connect your accounting software and bank account with Fundbox. This enables Fundbox to give you an approval decision in minutes rather than hours.
To get approved for a Fundbox line of credit, you must have been in business for six months or longer and have annual sales of at least $100,000, business clients who bring in more than $300,000 in annual sales if you're a B2B company, a business bank account, three months of bank account transactions, and a credit score above 600. Fundbox says the median credit score for line-of-credit customers is 680. In case you have a lower credit score than this, SBG Funding also offers lines of credit and has more relaxed qualification criteria.
Applying for a Fundbox loan doesn't impact your credit score, and the company doesn't store logins or passwords for your bank account or accounting software. It uses this information solely to underwrite the loan.
If you do get approved for a line of credit, the money can be in your account the next day. One thing we like about Fundbox is how transparent it is in laying out its borrowing costs. It breaks down the fees for you before you draw against the line of credit. Fundbox's transparency as to how much a drawdown will cost before you act is a standout feature of this lender, enabling you to weigh the costs with what you need to spend the money on. It's also not that common in the lending industry. Noble Funding, our best pick for customer service, offers a line of credit but doesn't break down the fees in a similar way. [Related Content: Business Loan Application Mistakes to Avoid]
Did you know? Lines of credit are a popular choice among small business owners for good reason. They give you access to cash whenever you need it, and you only pay interest on what you use.
When you do draw down on your Fundbox line of credit, your payments are automatically withdrawn from your business banking account. This ensures you don't miss any payments.
Terms
The lines of credit at Fundbox are short-term, lasting 12 or 24 weeks. Other lenders we reviewed have longer terms on their lines of credit, which may be more attractive depending on your situation. A line of credit is for working capital, not to finance a big piece of equipment. Because it is revolving, short terms ensure you don't take on unnecessary debt.
Loans with Fundbox are unsecured, which means you won't have to put up assets as collateral. Fundbox may require a personal guarantee, though. In that case, you are responsible for the loan if your business defaults on it.
Helpful Tips
Fundbox doesn't require much in the way of documentation, which we really like about this lender. It links with your business banking account and accounting software, which enables it to underwrite the loan quickly. You will need to provide basic business information, so it's a good idea to have your financial paperwork nearby.
Fundbox Features
| | |
| --- | --- |
| Transparent pricing | Fundbox's pricing is extremely transparent. You know exactly how much it will cost you before borrowing. |
| Easy application | This lender doesn't have a lengthy application process or require a lot of documentation. |
| Fast funding | Fundbox can approve your line of credit in minutes and deposit funds in your account the next day. |
Transparent Pricing
Fundbox checks off a lot of our boxes for a line of credit, which is why it's our best pick for this use case. We particularly like its transparent rates. You'll know exactly how much drawing down a specific amount will cost you, which empowers you to weigh the costs against the benefits. That's not always as clear with other lines-of-credit lenders. [Related Content: What is a Revolving Line of Credit?]
You may also appreciate that payments are automatically withdrawn weekly at a fixed amount. There's no guesswork or end-of-the-month surprises where you have to come up with a lump sum to cover a loan payment.
Easy Application
Fundbox makes it easy to apply for a line of credit, which we really like as well. Small business owners are often pressed for time; you don't want to spend hours applying for a loan and uploading documents. You can complete your Fundbox application quickly, and the lender makes an approval decision almost instantly. Knowing how quick the whole process is should be extremely appealing to small business owners.
Fast Funding
Fundbox can quickly underwrite the loan by looking at your business banking account and your accounting software. That enables it to quickly approve lines of credit and fund the loans the next day. When small business owners need capital, time is usually of the essence. The ability to apply for a loan and get the money you need by the next day is what helps make Fundbox such an attractive alternative lender.
Key takeaway: Fundbox stands out for the speed at which it can get funding in your account. We also like that it breaks down the cost so you know exactly how much is going to fees. Not a lot of lenders offer that much transparency.
Customer Service
Fundbox provides customer service by email and phone Monday through Friday, between 8 a.m. and 8 p.m. EST. Additionally, it has a ton of valuable online lending resources, including a blog, guides, podcasts, case studies, videos and e-books.
Fundbox has been extending financing to small businesses since 2013. Over that time, it has lent more than $2 billion to over 275,000 small businesses. Fundbox is an accredited member of the Better Business Bureau with an A+ rating. It also has a wide range of positive customer reviews, having received 4.7 out of 5 stars on Trustpilot based on 2,683 reviews.
Small business owners' appreciation for Fundbox is also apparent in its return rate: More than 70% of its customers have used Fundbox for financing three or more times.
Drawbacks
There is a lot to like about Fundbox as a line-of-credit lender, but its product won't fit all business owners. You need to have $100,000 in annual sales, and your business customers must have median annual sales of $300,000, which may be too high for startups and other small businesses.
Another factor to consider is the terms. At 12 and 24 weeks, Fundbox doesn't offer the longest repayment terms on the market. If you want to pay back your line of credit over a longer period, this lender isn't for you. The weekly payments may not appeal to every business owner either; the automatic weekly withdrawal could impact short-term cash flow.
Summary
Fundbox stands out with its lines of credit because of its transparent pricing and fast funding.
We recommend this lender for:
Small business owners who have a high credit score, as this ensures a low rate on a revolving line of credit
Those who don't have time for a lengthy application process
Borrowers who care about knowing how much it will cost them every time they draw down money
We don't recommend this lender for:
Borrowers who want longer repayment terms than 12 or 24 weeks
Business owners who are just starting out and don't have at least $100,000 in annual sales
Image Credit: Undefined / Getty Images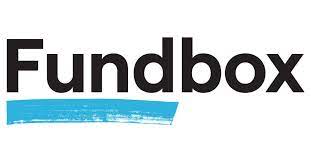 Fundbox
The Verdict
Fundbox offers lines of credit that are competitively priced and have transparent pricing. With revolving terms and quick funding, Fundbox is our choice for the best line of credit.

Donna Fuscaldo
Business News Daily Staff
Donna Fuscaldo is a senior finance writer at business.com and has more than two decades of experience writing about business borrowing, funding, and investing for publications including the Wall Street Journal, Dow Jones Newswires, Bankrate, Investopedia, Motley Fool, and Foxbusiness.com. Most recently she was a senior contributor at Forbes covering the intersection of money and technology before joining business.com. Donna has carved out a name for herself in the finance and small business markets, writing hundreds of business articles offering advice, insightful analysis, and groundbreaking coverage. Her areas of focus at business.com include business loans, accounting, and retirement benefits.