Balboa Capital Review
Lenders that have easy approval requirements don't put too much clout in the credit score alone; they also look at other factors, including your business's track record and growth prospects.
Easy approval is important for business owners who need short-term loans, equipment financing or long-term loans to cover pricey outlays.
We chose Balboa Capital as our pick for the best lender for easy approval because it has relaxed qualifications and a simple application process, and also offers quick approval and same-day funding.
This review is for business owners who are thinking about applying for a loan from Balboa Capital.
Balboa Capital offers small business loans that have no hidden fees, are quick to fund and don't require collateral. This lender also provides small business owners with several funding types, relaxed qualifications and an easy online application. Balboa is willing to work with borrowers that other lenders won't consider, which is why we chose it as our best pick for easy approval.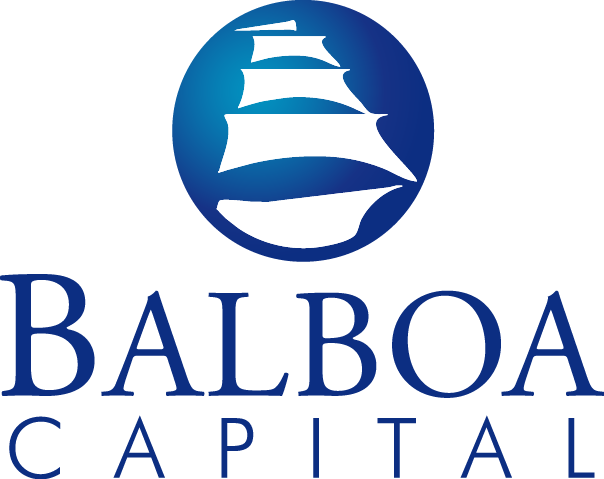 Balboa Capital
The Verdict
Balboa Capital looks at more than your credit score, will lend you up to $250,000, and doesn't require collateral. It has an easy application and simple payback terms, making it a top lender for business owners looking for easy approval.
Balboa Capital
| | |
| --- | --- |
| Collateral | 2.0 |
| Online application | 1.5 |
| Quick funding | 1.0 |
| Credit requirements | 2.0 |
| Variety of loan types | 1.5 |
| Editor's score | 8.0 |
Cost
Balboa Capital offers several financing options, each of which has different borrowing rates. The specific rates you pay depend on a number of factors, including your credit score and sales revenue. The lower your credit score and annual sales are, the higher your interest rates will be. You have to weigh the interest on the loan against what you need the money for.
Balboa Capital also charges an origination fee, which covers the cost of processing the loan. While that is common in the small business lending market, other lenders, such as Rapid Finance, do not charge that fee.
Applying for a Loan
You get a quick lending process and relaxed qualifications when applying for a loan with Balboa Capital. Small business owners can apply for loans ranging from $5,000 to $250,000.
The first step is to fill out an online application, which takes just a few minutes. For the application, you provide basic information, such as your name and the location of your business, how long you've been in business, your email address, your Social Security number and your business phone number. Balboa also wants to see financial information, including your business's annual revenue and your ownership stake in the business.
Balboa then reviews your credit score. The company has a quick preapproval process. It's easy to get approved for a Balboa Capital loan, which means this lender makes the most sense for borrowers who have been turned down elsewhere. Banks, credit unions and the Small Business Administration provide small business loans with lower interest rates, but they won't work with borrowers with certain credit scores. Balboa Capital will work with these borrowers, but it charges more because of the increased risk.
Once you're preapproved, you are assigned a loan specialist, who helps you complete the loan agreement. Once the agreement is signed, you can receive funding in a few days. In some instances, funding can be passed along that same day.
Loan Terms
Terms for Balboa Capital's business loans are three to 18 months. That gives you flexibility and doesn't lock you into a loan you have to pay back over years. The longer the loan term, the riskier you are in the eyes of the lender. Borrowers pay back their loans daily or weekly via ACH transfer from their business bank accounts. Balboa's loan terms are shorter than those of some competitors. SBG Funding, for example, requires a credit score of only 500, but it has repayment terms of up to 60 months.
Balboa's loans are unsecured, which means you aren't required to offer up collateral. However, you may have to provide a personal guarantee, which means that if your business fails to pay back the loan, the lender can come after your personal finances for repayment. [Related Content: Should You Consider Asset-Based Lending?]
Did you know? Even if your credit score has taken a hit, you can still get a small business loan. That said, be careful not to take out a loan that is too costly or has too long of a term.
Helpful Tips
Balboa doesn't list the paperwork it requires for loan approval, but you should expect to have your business bank statements and other financial information on hand. Financial statements, tax returns and a business plan are all standard requests from an alternative lender.
While Balboa doesn't list the specific rates for its loans, it's easy to gauge the loan structure, terms and amounts. The lender provides an online loan calculator to give you an understanding of what your monthly payments will be. The company can lend in all 50 states. However, it won't lend to some types of businesses, such as those in the gambling and aviation industries. So, before you move forward, it is important to make sure Balboa works with businesses in your industry.
Key takeaway: Balboa Capital makes it easy to get a small business loan by approving borrowers with credit challenges and walking you through the process of getting a loan. Plus, this lender won't lock you in for years.
Balboa Capital Features
| | |
| --- | --- |
| Relaxed qualifications | Balboa Capital is willing to work with borrowers with all credit scores. |
| No collateral requirement | There is no collateral requirement for Balboa Capital's small business loans. |
| Flexible terms | Balboa's small business loans have terms of three to 18 months. |
Relaxed Qualifications
Balboa Capital is willing to work with borrowers whose credit scores may have taken a hit. This lender understands that mistakes happen and a lower credit score doesn't necessarily mean your business is doomed. We like that Balboa Capital considers your complete financial picture rather than focusing on a single aspect.
No Collateral Requirement
Balboa Capital doesn't require collateral on its small business loans, so borrowers have one less thing to worry about. This is refreshing, given that Balboa Capital is taking on increased risk in issuing these loans.
Flexible Terms
Balboa Capital's small business loans have repayment terms of between three and 18 months. We like those shorter terms, because longer-term loans are often more costly. Plus, you don't want to be stuck paying off a loan long after it's lost its value. [Related Content: How to Get a Business Loan for the First Time]


Customer Service
You can contact Balboa Capital during normal business hours by phone, live chat or email. Balboa's website also includes helpful resources, such as financial calculators, a blog, infographics and whitepapers.
Since it launched in 1998, Balboa Capital has provided businesses with more than $5 billion in funding. The lender has a good reputation, sporting an A+ rating with the Better Business Bureau. In 2021, Balboa Capital had a Net Promotor Score of 77 out of 100, which puts it in the top 4% of financial services companies.
Drawbacks
Balboa Capital makes it easy to get a business loan if you have challenged credit, but there are some potential drawbacks with this lender. For example, some borrowers may not like that there's an origination fee, although this is very common in the industry.
In addition, although the credit score criteria are lenient and you need to have been in business for only one year, the annual sales requirement of $300,000 may prevent some business owners from getting approved.
Another downside is that Balboa doesn't list specific pricing on its website. We wish the company were more transparent about the loan costs, although you can use the lender's calculator to get an idea of what your loan payments will look like. For specifics, however, you need to contact Balboa directly, which may not be appealing to business owners who are short on time.
Summary
Balboa Capital is a small business lender that provides different financing options and an easy approval process.
We recommend Balboa Capital for:
Businesses that have low credit scores and need access to funding
Business borrowers who don't want to go through a long application process
We DON'T recommend Balboa Capital for:
Businesses that have strong credit profiles and years of experience, as a traditional bank loan may offer better rates
Businesses that don't want to pay any fees other than the loan's principal and interest
Businesses that have less than $300,000 in annual sales
Image Credit: Undefined / Getty Images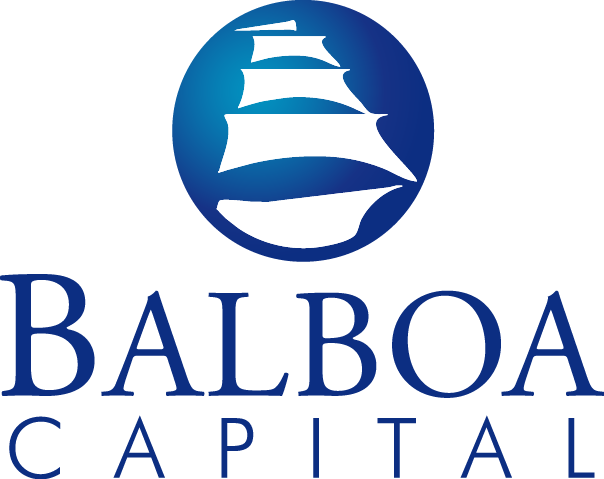 Balboa Capital
The Verdict
Balboa Capital looks at more than your credit score, will lend you up to $250,000, and doesn't require collateral. It has an easy application and simple payback terms, making it a top lender for business owners looking for easy approval.

Donna Fuscaldo
Business News Daily Staff
Donna Fuscaldo is a senior finance writer at business.com and has more than two decades of experience writing about business borrowing, funding, and investing for publications including the Wall Street Journal, Dow Jones Newswires, Bankrate, Investopedia, Motley Fool, and Foxbusiness.com. Most recently she was a senior contributor at Forbes covering the intersection of money and technology before joining business.com. Donna has carved out a name for herself in the finance and small business markets, writing hundreds of business articles offering advice, insightful analysis, and groundbreaking coverage. Her areas of focus at business.com include business loans, accounting, and retirement benefits.