GoCo Review

Jeff Hale
Business News Daily Contributing Writer
Updated Nov 30, 2022
We examined several leading HR software platforms and chose GoCo as the best for automated workflows.
GoCo can automate any HR task with customizable workflows and easy-to-use workflow templates.
Small business owners can save time and improve their HR compliance by creating workflows for employee onboarding, terminations and more.
This review is for small business owners who are considering GoCo as their HR software.
It's refreshing when a software provider understands that you know your business better than any outside service provider could, which is exactly how GoCo approaches its HR software. The company lets you define your processes, policies and partnerships, and then helps build a tailored human resources solution that fits perfectly into your existing operations. If you already have a benefits plan that works for your employees, GoCo will add it and make it easy for your team to enroll online. GoCo's emphasis on dedicated customer service and expert-level HR support also distinguish the company from competitors.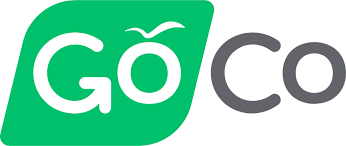 GoCo
The Verdict
GoCo is highly customizable, comprehensive employee management software with exceptional customer service features to run HR and support teams of all sizes.
GoCo Editor's Score: 94/100
| | |
| --- | --- |
| Features | 100 |
| Pricing | 90 |
| User interface | 100 |
| Integrations | 90 |
| Customer support | 90 |
Why GoCo Is Best for Automated Workflows
GoCo's automated workflow tools simplify complicated processes. We tested the workflow setup process in the product tour and were impressed by how easy it was to get started. Even users with limited HR experience or minimal technical skills will likely be able to navigate the workflow menu and set up automated workflows. We also liked the diverse range of customizable templates. GoCo strikes an impressive balance between maintaining simplicity and providing advanced customization capabilities, thus allowing the software to meet the needs of a very wide range of businesses.
Pros
GoCo allows users to create a number of custom workflows to streamline common tasks, including onboarding, compliance and payroll.
The platform is very user-friendly and easy to learn.
Cons
Although GoCo integrates with several payroll, productivity and scheduling tools, the integration options are less extensive than some competitors' offerings.
The ability to create automated workflows is GoCo's standout feature, but small businesses with low turnover and few employees may find these tools unnecessary.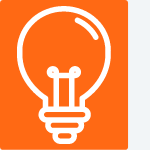 Tip: Keeping track of the documentation requirements for payroll, labor laws and benefits compliance can be time-consuming, but a mistake may be costly. Save time and ensure that nothing is overlooked by setting up automated workflows to manage these processes.
Usability
Anyone who has used another HR platform or project management software will feel right at home with GoCo's simple dashboard. Some other HR software providers we evaluated may have invested more time into making their systems look slick, but we think GoCo did a very good job of making the platform easy to use. As with any user interface, the prominence of certain functions can tell you a lot about the platform's core purpose. With the standard layout, your inbox is on the top left of the page, followed by easy reminders for time-sensitive tasks. You can customize your views with filters, thereby helping you drill down into the most important information for your role.
The home section for Workflow Overview provides a vibrant color-coded progression view for all in-progress HR tasks. As you start typing in the search bar, you'll immediately see a list of matching employee names to help you find the right information without having to scroll through your entire company directory.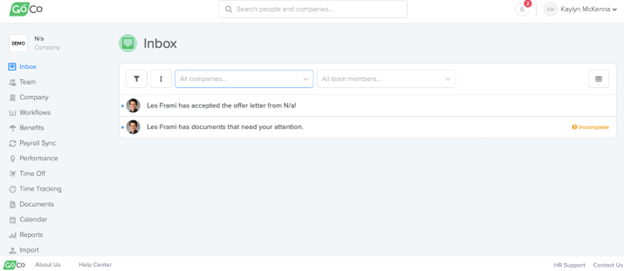 See all of your task and activity updates in your inbox. Credit: GoCo
The drop-downs make it easy to narrow the scope of your view to show all of your performance reviews or all of your completed employee surveys. In the template section, you'll find useful, customizable hiring workflows for employees and contractors; an option to add your workflow templates; and an area to edit your company's existing workflows.
Initiating one of these workflows from a template is as easy as selecting the employee's name and clicking the Start button. From there, GoCo will take care of the notifications and keep your selected assignee(s) on task and on time.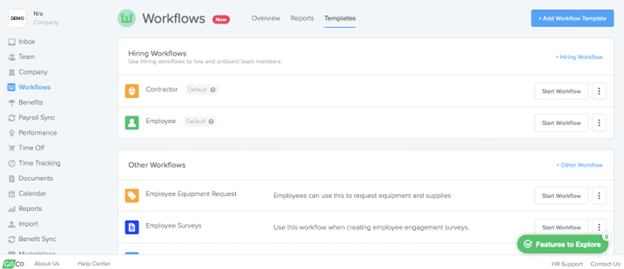 GoCo offers a wide range of workflow templates that allow users to automate common HR processes. Credit: GoCo
The line charts and downloadable spreadsheets are not the most user-friendly in terms of data visualization and trend identification. If your team is well versed in Excel, this is a minor issue at most. However, the seemingly endless list of custom reports you can build from the hundreds of existing variables does make this a powerful reporting tool.
Keeping in tune with the company's flexible mindset, GoCo supports the data fields your company already uses. You can create additional custom fields and specify each field's level of access to determine if it's required. We tested the reporting system by selecting each of the hundreds of variables for our 12-person team. Everything generated in about 30 seconds, and we had the option to export the data to a CSV file.
GoCo Features
| | |
| --- | --- |
| Custom workflows | Create and maintain process-driven checklists for important or repetitive tasks. |
| Flexibility | Bring your favorite software and apps with you, or select a new HR platform. |
| Employee engagement | Find new avenues for continuous improvement to strengthen your company culture. |
| Compliance support | Create automated workflows to improve and manage compliance processes. |
Custom Workflows
For small to large companies experiencing strong growth or HR departments with limited resources, getting access to the right automated workflows can be liberating. By automating everything on your daily, weekly, monthly or quarterly to-do list, GoCo can help ensure your admins never have to repeat the same task twice.
You will find quick access to workflow templates for employee equipment requests, an onboarding checklist, semiannual performance reviews, an involuntary termination checklist, new-hire orientation, employee surveys and talent acquisition. The workflows also support custom fields and offer hundreds of reporting variables to build reports on any data in your system.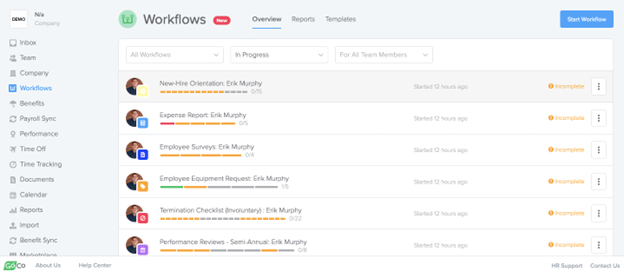 Use GoCo's workflows dashboard to track progress on active workflows and initiate new ones. Credit: GoCo
Flexibility
For HR software to be easy to use, it must conform to your company's processes. GoCo's software not only offers all of the features you need from a comprehensive HR platform but is also built around the way you want to handle your payroll, policies, 401(k) benefits and processes. That means you don't have to change your benefits or payroll provider if you don't want to. Instead, from one easy-to-use dashboard, you can add your providers to your GoCo account and let your employees enroll online. GoCo will provide you with all of the tools you need to support your team, without making you use software or services you don't want.
Employee Engagement

Leverage GoCo's employee engagement workflows to collect employee feedback. Credit: GoCo
To build a better company culture, you must take the time to understand your company from employees' perspective. GoCo has workflow templates you can use to survey employees' satisfaction and performance through feedback surveys and regular one-on-one meetings.
GoCo consolidates all of this data so you can see a company-wide view of your survey and performance review results. The result is a useful, easy-to-understand set of reviews and reports that your HR administrators can use to initiate meaningful change or reward an exceptional performer.
Compliance Support
Many businesses use GoCo's customizable workflows to ensure compliance with state and federal labor laws, such as the Affordable Care Act, the Fair Labor Standards Act, and the Employee Retirement Income Security Act. GoCo can also automatically detect and apply federal and state rules to employees' payroll tax withholdings and automate the process of acquiring necessary compliance forms, like Form I-9 and Form W-4, from new hires.
GoCo Cost
GoCo starts at $5 per user per month for onboarding, employee self-service and Magic Docs, the company's digital HR document and e-signature system. However, GoCo encourages you to contact customer service for a custom plan that suits your optimal HR workflow.
One great thing about GoCo's entry-level pricing is that it includes a dedicated customer support specialist, which you usually see only in top-tier or enterprise-level plans. We also really like the low-commitment demo that does not require you to enter a credit card. The full-featured demo account comes preloaded with employee data so business owners and administrators can run the platform through its paces in a meaningful way.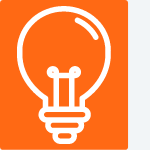 Tip: Unlike many competitors, GoCo offers annual and multiyear contracts with long-term savings of up to 20%.
GoCo Setup
Implementing GoCo is a fairly straightforward process that does not require a dedicated IT specialist. You will need to be prepared with all of the basic information for your company account before moving on to details such as selecting your payroll structure or your employees' health and financial benefits through GoCo's easy-to-use wizard.
The full implementation video tutorial takes about 20 minutes to explain each aspect of the process. And if you run into any issues along the way, you can connect with a GoCo support specialist. Compared with competitors – as we saw in our Rippling review and Bambee review, whose setup periods may last over a week – the GoCo setup process is very quick.
GoCo Customer Service
Another way GoCo distinguishes itself in a crowded field of HR software providers is with its dedicated customer support managers. Whereas some competitors we reviewed offer phone support only through their top-tier subscription plans, GoCo gives every account a customer support manager who is dedicated solely to your account. GoCo's full customer support team is available by live chat, email and phone on weekdays from 10 a.m. to 7 p.m. ET from the company's Houston headquarters.
GoCo also offers an extensive catalog of articles, e-books, webinars and thorough industry-wide surveys to keep your team up to date on trends and best practices. If you have an especially complex question, you can get expert advice from a certified HR professional rapidly.
GoCo Drawbacks
Though flexibility is often an advantage, new and smaller companies without much experience in human resources may find GoCo's vast customizability slightly overwhelming. For these customers, it may make more sense to select an all-in-one HR software provider with preset subscription packages. (See our Gusto review for an example.) However, experienced HR professionals at companies of any size should easily make sense of the numerous options and identify the right features and employee benefits solutions.
In addition, small businesses with low turnover might find many of GoCo's features to be overkill. For example, these companies may not benefit significantly from the automated workflows for onboarding sequences, hiring checklists, promotion approval flow and other recurring HR functions. Businesses that perform these tasks only a few times a year likely won't need these tools.
Methodology
We conducted comprehensive research and analyzed leading HR systems to identify the best HR software on the market. We watched product videos and tested the software through the product tour on GoCo's website. When looking for the best HR software for automated workflows specifically, we prioritized features such as onboarding and implementation, payroll processing, benefits administration, usability, integrations, reporting and customer support.
GoCo FAQs
Does GoCo offer free trials?
No, GoCo does not offer a free trial to prospective subscribers. However, the company does offer a product tour that provides access to a real GoCo account with preloaded sample employee data. This demo lets interested business owners test out the platform, but it is more limiting than a free trial.
How does GoCo pricing work?
Whereas many HR software vendors offer set subscription packages, often with a customizable-package option or add-ons, GoCo only offers customized subscription plans. The pricing varies based on each business's needs, but GoCo advertises that subscriptions start at $5 per employee per month. Discounts are available for subscribers who are willing to pay annually rather than monthly.
What processes can GoCo automate?
GoCo lets users create automated workflows for any HR process. There are templates to help with common tasks, such as performance reviews, onboarding and termination processing. However, administrators are not limited to these templates; they can also create fully customized workflows.
Overall Value
We recommend GoCo for …
Businesses that are looking for a highly flexible, all-in-one HR software platform that works seamlessly with payment or benefits providers.
Small businesses that would benefit from having a dedicated support specialist at no additional cost.
Small and midsize businesses that want a tailored HR software platform and service provider to keep teams on track through easy-to-use workflows.
We don't recommend GoCo for …
Small businesses with low turnover or slow growth that won't benefit as much from many of the automation features.
New business owners who are unsure of what they need and could be overwhelmed when piecing together a tailored HR software solution.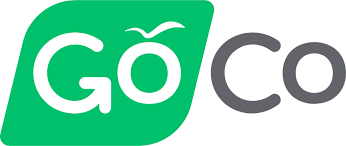 GoCo
The Verdict
GoCo is highly customizable, comprehensive employee management software with exceptional customer service features to run HR and support teams of all sizes.

Jeff Hale
Business News Daily Contributing Writer
Jeff Hale is a writer and editor based in San Diego with a background in business development and marketing. He has identified new market opportunities for Fortune 500 companies and developed communications strategies and digital branding for tech startups and small businesses. Jeff covers emerging technologies and business solutions with a focus on efficiency and growth. He holds a Bachelor's degree in English from the University of California, Irvine, and an MBA from Chapman University.