ProMerchant Review

BusinessNewsDaily.com Editor
Updated Nov 23, 2022
ProMerchant is a relatively new credit card processing company that has established a reputation for exceptional customer service.
ProMerchant supports various types of businesses, including brick-and-mortar retail stores, e-commerce, and restaurants.
ProMerchant doesn't charge an early termination fee, giving its customers the flexibility to change processors at any time.
This review is for small business owners who want to learn more about ProMerchant and why it is our best pick for high-risk businesses.
Starting a new business always comes with risk, although some businesses such as retailers and restaurants are perceived as riskier than others. ProMerchant has established a reputation for fast and easy application approval, making it a top choice for high-risk small businesses that other credit card processors tend to avoid. The company also features fast and reliable processing, 24/7 customer support, affordable rates, and up-to-date technology.

ProMerchant
The Verdict
ProMerchant is our best pick for high-risk businesses, and it also offers exceptional customer service and support for a wide range of business types.
ProMerchant Editor's Score: 89/100
| | |
| --- | --- |
| Pricing | 80 |
| Contract | 100 |
| PCI compliance | 90 |
| Early termination fee | 100 |
| Fast deposits | 75 |
Why ProMerchant Is Best for High-Risk Businesses
ProMerchant is the newest credit card processor on our list but has quickly established itself as a popular processor. That's mainly because it's willing to work with many types of businesses, including restaurants, retailers, e-commerce businesses and other companies often perceived as high risk. It also assigns customers a dedicated support team that's available around the clock to provide personalized guidance, earning ProMerchant our best pick for high-risk businesses.
Pros
ProMerchant is willing to work with riskier businesses and those with less-than-ideal credit; the approval process is fast and easy.
ProMerchant offers specialized solutions for restaurants and retail, as well as a wide range of processing services for other types of businesses and e-commerce.
There are no monthly fees, and free hardware and 24/7 customer support are included.
Cons
As a relatively new company, ProMerchant doesn't have a long track record to speak for it, and there aren't many customer reviews.
The processing fee structure is not listed on ProMerchant's website, so potential customers must contact the company for a quote.
Usability
ProMerchant partners with several payment processing vendors for its software and hardware.
For mobile payments, you get free access to the PayAnywhere app and card reader. This lets you accept credit card information anywhere, even without an internet connection. The PayAnywhere app has a sleek user interface that we found easy to navigate.
For e-commerce, ProMerchant partners with Authorize.net, a well-known payment gateway. We found Authorize.net to be simple and intuitive, and it's a great option for seamless integration with an e-commerce platform. [Related article: Stripe vs. Authorize.net Credit Card Processing Comparison]
Hardware offered through ProMerchant comes from well-known vendors. The PAX A920 payment terminal, in particular, is known for its user-friendly design and intuitive interface.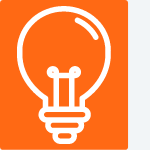 Tip: Read our article on how credit card machines work for more information and frequently asked questions.
ProMerchant Features
| | |
| --- | --- |
| Monthly contracts | You maintain tremendous flexibility instead of being locked into a long-term contract. |
| Industry-specific solutions | EMV- and NFC-ready credit card terminals offer fast processing, making ProMerchant ideal for restaurants and retailers. |
| Payment options | Your customers can pay through their phone, by mail order, or virtually through e-commerce shipping carts, which means that ProMerchant covers every form of credit card processing. |
| POS system | ProMerchant's terminals also feature a POS system to help you manage your customers, employees and inventory. |
| High-risk options | ProMerchant has a high approval rate, which is crucial for businesses that operate in risky sectors. |
| Security | All of ProMerchant's hardware and software solutions are PCI compliant and offer fraud protection. |
Monthly Contracts
Some credit card processors require you to sign up for a multiyear agreement and then hit you with a hefty early termination fee if you cancel before the end of the term. ProMerchant operates strictly on a month-to-month basis, and you're free to cancel at any time. If you do choose to cancel, there is no early termination fee. This flexibility is a huge advantage for small businesses because you can try out the service without any long-term commitment.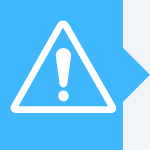 Did you know?: Many credit card processors require annual or multiyear agreements, but ProMerchant offers month-to-month service with no cancellation fees. Learn what to look for in your credit card processing service agreement.
Industry-Specific Solutions
ProMerchant offers payment processing solutions to companies in a wide variety of industries. When you contact the company to receive your free quote, an account director will make recommendations based on your industry and the size of your business.
ProMerchant's terminals are ideal for restaurants and retailers that need a way to process credit card transactions quickly. The company offers useful features, such as NFC-enabled contactless smartphone payment, inventory management tools and flexible APIs for third-party software integrations, to ensure you can operate your business quickly and efficiently.
Hardware options include the Ingenico Desk 3500 and the PAX A920, both of which are offered for free to new customers.
Payment Options
ProMerchant offers Bluetooth wireless credit card readers that are EMV compliant and utilize NFC technology. This means you can accept credit card payments whether you and your staff are working behind a cash register or moving throughout the store.
You can also accept payments over the phone or through mail order. The virtual terminals enable quick and secure keyed-in transactions, and you can save customer information for future transactions. For e-commerce, the company provides a shopping cart integration with a flexible API.
Funds are typically deposited into your account within 24 to 48 hours.
POS System
If you're looking for a flexible and reliable POS system, ProMerchant has you covered. All of its POS systems are EMV compliant and utilize NFC technology, and they have additional features to help you manage your customers, employees, and inventory.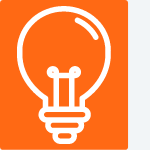 Tip: ProMerchant works with Clover POS hardware. Learn more about this solution in our Clover POS review, or find other options in our roundup of the best POS systems.
Options for High-Risk Accounts
If you're considered a high-risk merchant – either because of your credit score or your industry – it can be difficult to find credit card processors that are willing to work with you. But ProMerchant has a high approval rate, even for high-risk companies such as gambling, debt consolidation and hemp businesses. That means you have a good chance of being approved, whatever your industry or business type. [Related article: 5 Credit Card Security Risks Small Businesses Need to Know About]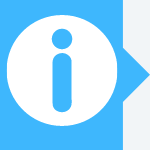 Key takeaway: Not every processor will work with high-risk businesses, such as check-cashing services and even restaurants and mobile businesses in some cases. ProMerchant does work with some high-risk companies, though, and is more likely to approve them than many other processors in our review.
Security
All of ProMerchant's hardware and software solutions are PCI compliant. This means the company meets the highest data security standards for the payment card industry.
To maintain PCI compliance, business owners must fill out a yearly self-assessment and conduct quarterly scans of their processing solutions. This keeps your customers' information safe and reduces your liability. [Learn more about PCI compliance for small businesses that accept credit cards.]
All terminals provided by ProMerchant provide NFC technology and EMV compliance. They offer fraud protection services and end-to-end encryption to secure payment information. These features mitigate the security issues that many businesses encounter.
ProMerchant Costs
ProMerchant offers two main pricing plans: one with an interchange-plus rate and one with a flat rate.
Interchange Plus Fixed Rate: With the Interchange Plus Fixed Rate plan, you will pay a flat fee and a fixed percentage on all transactions. Once you lock in your rate, it will not change for the duration of the plan. This will make it easier for you to anticipate your monthly costs and plan for future expenses. [Related article: Effective Tips for Negotiating Lower Credit Card Processing Fees]
Zero Cost Processing: With this plan, you'll pay a flat percentage rate and the same fee for all transactions. There are no subscription or membership fees and no hidden costs.
It's difficult to get a complete picture of costs just by looking at ProMerchant's website. Instead, you must contact the company directly for a free quote. We prefer when pricing is listed on the provider's website.
As we noted previously, ProMerchant offers free hardware choices, such as the Ingenico Desk 3500 and the PAX A920 to new customers.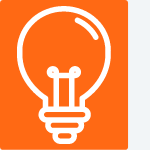 Tip: The Interchange Plus Fixed Rate plan makes budgeting and financial projections easier, but you'll likely save on per-transaction costs if you choose the Zero Cost Processing plan.
Setup
First, you must complete ProMerchant's fast and easy online application. After that, you will receive a free quote. Once you contact the company for a free quote, it will evaluate your business and recommend the best plan for you. The application process is fairly straightforward, and most companies will know whether or not they are approved within 24 hours.
Following approval, ProMerchant will send you equipment via overnight mail. A business owner can go from application to processing transactions in as little as a few days. Merchants can also set up an online account and view their statements on ProMerchant's website.
Customer Service
We found that ProMerchant maintains robust customer support. Immediately after you sign up, you'll receive access to a personalized support team. This team will be available to you 24/7 by phone and email as long as you remain a ProMerchant customer.
ProMerchant offers technical support through phone and email. Unlike other credit card processors that we reviewed, ProMerchant does not include a live chat feature, and it doesn't maintain a knowledge base of FAQs.
ProMerchant has limited customer reviews online, but those that are available are overwhelmingly positive. Where negative reviews exist, the company often takes the time to respond to and resolve any complaints or issues.
Drawbacks
As a relatively new company, ProMerchant doesn't boast the long track record of more established credit card processing companies. When it comes to security, it is ideal for companies to have a solid track record. That said, ProMerchant doesn't appear to have had any problems handling customers' needs in its short history.
Additionally, ProMerchant's pricing isn't transparent, and there is no free trial for new customers. Instead, the company requires you to reach out to customer support for a quote. That is not the norm, as many competitors list their pricing on their website. To receive a quote, you must contact a sales representative, which can be inconvenient. Many of our best picks also offer a free trial, which ProMerchant does not (though it does allow you to cancel anytime).
Another drawback to consider is ProMerchant's lack of proprietary hardware and applications. Customers may find themselves working with products and services from several third-party vendors, which could create some issues.
Methodology
To conduct our review of ProMerchant's credit card processing service, we looked at its partnerships with third-party hardware and software vendors and assessed these products individually. In addition, we analyzed ProMerchant's website, marketing materials and customer reviews. To make our decision, we zeroed in on criteria such as affordability, ease of use and features relevant to small businesses. In the end, we chose ProMerchant as the best pick for high-risk businesses due to its fast approval time and willingness to take on business owners who don't have a stellar credit score.
FAQs
How much does ProMerchant cost?
ProMerchant doesn't charge monthly fees, but it does charge a transaction processing fee; two fee structures are available.
Does ProMerchant offer a free trial for credit card processing services?
No, ProMerchant does not offer a free trial, but you can cancel anytime with no penalty.
Is ProMerchant trustworthy?
We found that ProMerchant scores well on many customer review sites. However, as a newcomer in the payment processing space, ProMerchant doesn't have a long track record.
Overall Value
We recommend ProMerchant for …
Businesses in high-risk industries or with low credit scores that want to be up and running with a processor within a few days.
Restaurants and retailers that want to take advantage of specialized solutions and free hardware.
Budget-conscious businesses that want to avoid monthly subscriptions and early termination fees.
We don't recommend ProMerchant for …
Business owners who want a more established credit card processor with a long track record.
Businesses that require advanced functionality and features beyond what a typical credit card processor offers.
Merchants who prefer a "one-stop shop" for their payment processing needs, without the requirement of additional hardware or software.
Jamie Johnson and Dachondra Cason contributed to the writing and research in this review.

ProMerchant
The Verdict
ProMerchant is our best pick for high-risk businesses, and it also offers exceptional customer service and support for a wide range of business types.

BusinessNewsDaily.com Editor
Business News Daily was founded in 2010 as a resource for small business owners at all stages of their entrepreneurial journey. Our site is focused exclusively on giving small business advice, tutorials and insider insights. Business News Daily is owned by Business.com.