Sage Review
Sage Business Cloud Accounting is subscription-based accounting software with an extensive feature set.
The software has two plans available, one for individual users and one for teams, starting at $10 per month.
Sage Business Cloud Accounting can track inventory and reorder low-quantity items.
This review is for small business owners, freelancers, side-hustlers and self-employed individuals who need an affordable, effective accounting solution for their company.
Formerly known as Sage One, Sage Business Cloud Accounting was designed with small business owners and freelancers in mind. This means it is affordable but also packs a solid set of features, such as invoicing, reporting and expense tracking. It offers all of this while still being super easy to use and set up. For these reasons and more, Sage Business Cloud Accounting is our choice as the best accounting software for freelancers and those who are self-employed.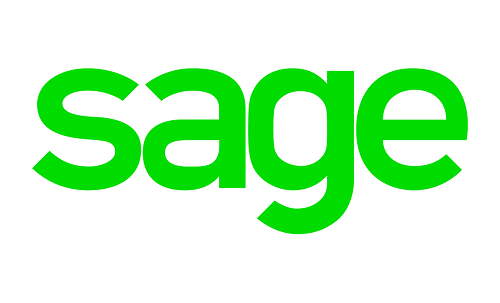 Sage Business Cloud Accounting
| | |
| --- | --- |
| Affordable pricing | 1.5/2 |
| Free trial | 2/2 |
| Integrations | 1.5/2 |
| Invoicing and bill pay | 1/2 |
| Mobile app | 1.5/2 |
| Editor's score | 7.5/10 |

Sage Business Cloud Accounting Pricing
Like many software solutions in 2021, Sage Business Cloud Accounting's pricing is based on a monthly subscription fee. This frees you from having to purchase licenses, download updates, renew annual plans, and distribute limited licenses across your company. The subscription-based model ensures Sage Business Cloud Accounting's price is competitive with similar accounting software platforms, and you don't have to worry about manually updating the latest version.
Sage Business Cloud Accounting offers two plans, which both offer customer support.
Accounting Start: This plan is ideal for freelancers and self-employed individuals because it only costs $10 per month and supports a single user. This version includes a bank feed, invoicing, expense management and reporting. A mobile app is available for iPhone, iPad and Android phones.


Accounting: This plan is best suited to more established businesses with at least two employees. It costs $25 per month and can support multiple users and companies. It offers all of the features in the Accounting Start plan, as well as bill tracking and simple inventory management, and it allows you to create quotes, estimates, and a forecast of your cash flow.
Like other subscription-based software, Sage doesn't require long-term contracts, so you can cancel anytime without incurring early termination fees. You can also upgrade your account from Start to Accounting at any time.
Key takeaway: Sage Business Cloud Accounting is subscription-based accounting software with two plans, starting at $10 per month.
Sage Business Cloud Accounting Features
Sage Business Cloud Accounting offers many features and tools that freelancers and self-employed entrepreneurs will find valuable.
Timesaving Features
If you choose the Accounting plan, you can create quotes, estimates and invoices directly from the software with a single click. This saves you and your team the time it would take to generate these separate documents and reports manually.
Conveniently, you can also accept customer payments by connecting your Stripe account to Sage Business Cloud Accounting. There is also the option to connect credit card and bank accounts to the software, which lets you automatically download your transaction history so you can quickly reconcile accounts with the smart bank reconciliation tool. This tool automatically matches bank transactions against items generated through the software, but you can also quickly search for unmatched transactions to reconcile them.
Finally, Sage's mobile app enables you to create and send invoices, snap photos of receipts, record any expenses, and monitor the health of your business finances at a glance. This means you can keep accurate, thorough and painless accounting records on the go.
Inventory Management
If your business sells or tracks physical products, Sage Business Cloud Accounting can track inventory, reorder products and manually adjust stock quantities as needed. If you carry a large number of items, you can bulk-import the list via spreadsheet, which saves you a lot of manual data entry. The software also allows you to mark multiple sales prices for each item, add product descriptions, and categorize them as you see fit.
Reporting
Regardless of the type of business you operate, thorough accounting reports are key to having a painless tax season, interesting investors in your company, and balancing your budgets.
Sage Business Cloud Accounting allows you to run over 20 financial reports, including profit and loss statements, balance sheets, trial balances, general ledgers, and aging reports. If you regularly need to generate the same type of report, such as statements for quarterly self-employment taxes, you can mark the report as a favorite by clicking the star icon. These reports will then be organized under the favorites tab.
For businesses keen on analyzing their accounting data, quick access to the different types of reports is valuable, as real-time data can help you make critical business decisions. The ability it gives you to generate reports and analyze data makes Sage Business Cloud Accounting a sound investment for small business owners.
Software Integrations
Sage Business Cloud Accounting has roughly 40 integrations available in the Sage Marketplace. This allows you to connect Sage to different business systems to make your operation run more smoothly. For example, you can connect the accounting software to your point-of-sale (POS) system to record and categorize transactions without any manual input, which can save you time and labor in financial reconciliation. You can also connect it to your customer relationship management (CRM) systems to ensure clients receive the best service under your care.
Sage Business Cloud Accounting Pros
It takes just a few minutes to create an online account for Sage Business Cloud Accounting. After signing up for an account, you receive a Getting Started checklist in the Summary menu that walks you through every step you need to take to get the software up and running.
After completing the setup process, you can quickly access four different menus – Sales, Expenses, Cash Flow Statement and Cash Flow Forecast – to get a quick overview of your business finances. The different tabs display your accounting data as useful graphs and charts so you can quickly scan the screen to get an overview of your financial statements. You can customize features based on your personal preferences or business needs, giving you and your team everything you need at your fingertips. Additionally, both Sage Business Cloud Accounting plans are compatible with Windows, Apple, Android and iOS devices.
Ultimately, Sage Business Cloud Accounting is an ideal accounting software solution for small business owners, freelancers and self-employed workers. Its many features can help you track, analyze and report financial data quickly.
Key takeaway: A huge benefit of Sage Business Cloud Accounting is how easy it is to set up and use. Setup takes just a few minutes, and using the software is a simple process.
Sage Business Cloud Accounting Cons
Although Sage Business Cloud Accounting has many excellent features, it does have a few drawbacks to consider. For one thing, the software doesn't give you an option to create recurring invoices, which would be convenient for businesses that have subscription products or services and freelancers who send clients regular, predictable invoices every month. The software doesn't allow you to schedule automatic payment reminders either. However, you do have the option to schedule a monthly invoice statement for your customers.
Another feature Sage lacks is the ability to track your billable hours and add billable expenses to invoices, meaning you will have to enter billable time and expenses into invoices manually. For freelancers especially, this can be a big inconvenience.
Finally, although the software can track inventory, it doesn't automatically create purchase orders, which would be a big timesaver for businesses that sell products.
While there are workarounds to these drawbacks, and some of them may not impact your type of business, you will want to take your time considering your business processes, needs, and financial habits before you choose your accounting software. On the upside, Sage's extensive user base can help you circumvent the most common limitations of the software.
Key takeaway: Sage Business Cloud Accounting is missing some features that are useful for certain types of business, but there are several workarounds to these issues.
Customer Support
Sage Business Cloud Accounting's website has multiple resources to help you fix a problem, learn how to use the system, and get general tips and tricks. The website features a blog, community forum, knowledgebase, and how-to videos, all of which can guide you through any situations you face. The company also offers training courses through Sage University that can help you get a better handle on your business's finances.
For more direct assistance, customer service is available by email, live chat, phone and a support ticket system.
Key takeaway: Sage Business Cloud Accounting has a variety of customer support resources that not only help you understand the software, but can also teach you how to uphold the best accounting practices and potentially save money down the road.
Image Credit: AndreyPopov / Getty Images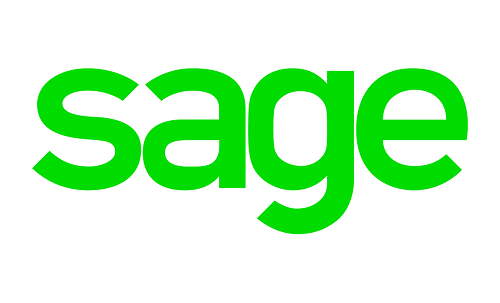 Sean Peek
Business News Daily Contributing Writer
Sean Peek has written more than 100 B2B-focused articles on various subjects including business technology, marketing and business finance. In addition to researching trends, reviewing products and writing articles that help small business owners, Sean runs a content marketing agency that creates high-quality editorial content for both B2B and B2C businesses.