National Processing Review
National Processing is our pick as the best credit card processor for cost-conscious small businesses that need low processing rates.
All merchants using National Processing receive interchange-plus pricing and a rate-lock guarantee.
It has ACH processing for B2B businesses.
This review is for small business owners who want to learn about National Processing's credit card processing service and why it's our best pick for low transaction rates.
We chose National Processing as the best credit card processor for low transaction rates because it has interchange-plus rates that are lower than average and a rate-lock guarantee, which ensures your rates won't increase during the life of your account. There's no monthly minimum processing requirement, and National Processing works with both new and established businesses.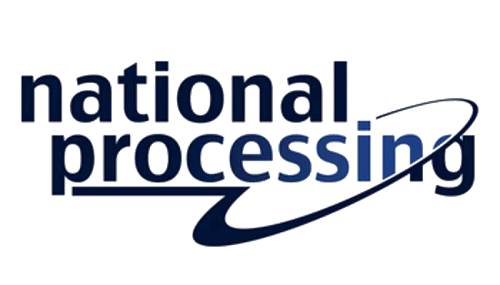 National Processing
The Best Credit Card Processors of 2021
The Verdict
Thanks to its low interchange-plus rates and rate-lock guarantee, National Processing is our best pick for a credit card processor with low rates.
Pricing
Pricing is always a top concern for small businesses. When it comes to credit card processing, there are three main types of pricing to look out for: rates, fees and equipment costs.
When you process less than $5,000 per month, you should consider a mobile credit card processor (like Square or PayPal) that charges a flat rate with no recurring account fees, as the fees can drive up the overall cost of accepting cards. Once you're processing more than $5,000 per month, though, that dynamic shifts, and the bulk of your processing bill is going to come from processing rates – and that's where you'll have an opportunity to save money. When that time comes, you'll want to look at processors that have interchange pricing with lower-than-average rates, like National Processing.
It's still important to look for a processor that is transparent with its rates, posting them online, as this makes it easier to compare as you shop for a processor and helps you feel confident that you're paying a fair price. When pricing is the top factor in your choice of processor, you also want to look for a rate-lock guarantee to ensure your rates won't increase over time.
National Processing offers three rate plans to small and midsize businesses:
Restaurant: $9.95 per month, 1.4% + $0.07 above interchange
Retail: $9.95 per month, 0.18% + $0.10 above interchange
E-commerce: $9.95 per month, 29% + $0.15 above interchange
If you sell both online and in person, the plan you should choose depends on how you primarily accept payments (in person or online). As such, you may be able to negotiate with your sales rep to get retail rates.
National Processing's rate-lock guarantee is a big bonus. There's no chance your price will increase after you sign up. National Processing will also pay you $500 if it can't beat your current rates.
Key takeaway: National Processing offers three rate plans – for restaurants, retail and e-commerce companies. It also guarantees your rates won't increase, which is rare in the industry.
Fees
Every full-service credit card processing company that sets you up with a merchant account charges account maintenance fees. While National Processing posts its monthly fee online, there are a few fees that it doesn't post, though none of these fees are abnormal.
Here are National Processing's recurring fees:
Monthly fee: $10. This fee covers the costs of customer support and preparing your monthly statement. The fee amount is within industry averages.


PCI compliance fee: $10 per month. Not every processor charges this fee, but many do. This is a little higher than the average $100 per year, but it's prorated into a monthly fee, which may make it more tolerable for some merchants.


PCI noncompliance fee: $99 per month. You should never have to pay this fee, because all you have to do to avoid it is complete your annual PCI compliance questionnaire and, in some cases, submit to vulnerability scanning. This is especially important if you use National Processing as your provider, because it has a high PCI noncompliance fee. Keep in mind that it's priced this way to discourage you from letting your PCI compliance lapse.


Monthly gateway fee (optional): Around $10, depending on your payment gateway. You'll need to pay this if you accept credit cards online or if you need to use the gateway as a virtual terminal to accept payments over the phone or by mail.


ACH processing fee (optional): $15 per month and 48 cents per transaction. Transactions over $5,000 cost 1.5%. Businesses with a B2B clientele may save money by accepting ACH payments instead of card payments.
There are also some incidental fees, which you only pay when a certain action occurs. Most of these fees are nominal, but it's good to know what they are.
AVS fee: 5 cents. Address verification is an anti-fraud tool that verifies that the billing address matches the on-file address of the cardholder.


Batch fee: 10 cents. You pay this fee each day when you close out the day's transactions.


Voice authorization fee: $2.50. This anti-fraud tool is triggered when your customer's bank detects something suspicious about a transaction and wants to verify the customer is the cardholder.


Retrieval fee: $7. You pay this fee if you need the processor to retrieve a sales draft as proof of a transaction. For example, your customer's bank might ask for this as part of a chargeback dispute.


Chargeback fee: $19.95. You only pay this fee if a customer disputes a charge.
There are certain fees you'll never pay with National Processing:
No application fee
No setup fee
No gateway setup fee
No monthly minimum
No annual fee
Key takeaway: National Processing is transparent about its pricing, disclosing most of its fees on its website. These include a monthly fee, PCI compliance fee and gateway charge.
Terms of Service
National Processing has an early termination fee, but it is avoidable if you're willing to put in the work. It's important to understand how this fee works and how to avoid it, so you can decide if this is something you can live with to get lower rates or if you want to look for a different provider.
| | |
| --- | --- |
| Fees | What they (don't) charge |
| Annual fees | None |
| Monthly minimum fees | None |
| Longterm contracts | None |
| Early termination penalties/fees | None |
Did You Know?: National Processing charges a termination fee of $595, which is high but avoidable, requiring some extra steps on your part. You should weigh that when considering this credit card processor.
Hardware Costs
Clover card readers and POS systems are available from National Processing, but it doesn't post the prices for these, and other credit card processing hardware is available. You'll need to speak with your sales rep about your hardware options and what they cost.
Key takeaway: National Processing posts its rates and some of its fees online, but you'll need to speak with a sales rep to get a full list of fees and information on hardware options.
Features
National Processing offers several features with its credit card processing solution that should appeal to small business owners.
Virtual terminal:With this terminal, your customers can make payments by inputting their card information online; this requires no hardware.
ACH processing:In addition to accepting card and mobile payments, you can offer direct deposit to employees, accept check payments, and schedule recurring transactions. National Processing's pricing for this service starts at 48 cents per transaction and $15 per month.


Batch file processing and recurring transactions: National Processing lets you submit a file and have transactions processed together.
QuickBooks integration: National Processing integrates with QuickBooks, which gives you much more insight into your financial operations.
Merchant account: With National Processing's merchant account, you get invoicing and billing software that lets you send recurring invoices and accept payments over the internet. Chargeback and fraud reduction tools are also available with the merchant account.
Did You Know: National Processing offers a lot of features and capabilities along with its credit card processing solution, including a merchant account, QuickBooks integration, a virtual terminal, and batch file processing.
Customer Support
National Processing assigns you an account executive. You can contact this person Monday through Friday from 8:30 a.m. to 5:30 p.m. MT. It also has around-the-clock tech support and maintains a blog with regular updates.
Limitations
National Processing stands out for its low interchange-plus pricing and transparency, but it doesn't disclose the prices for hardware on its website, which may make it more difficult to comparison shop. The early termination fee is an additional drawback, because it makes it expensive to cancel your service. While this fee is technically avoidable, you have to jump through some hoops to waive it, proving to National Processing that it can't beat your preferred new processor's rates.
Image Credit: radifanil / Getty Images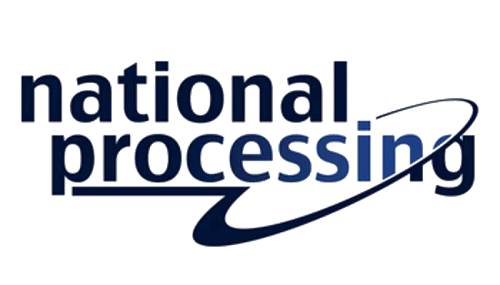 National Processing
The Best Credit Card Processors of 2021
The Verdict
Thanks to its low interchange-plus rates and rate-lock guarantee, National Processing is our best pick for a credit card processor with low rates.
Donna Fuscaldo is a senior finance writer at business.com and has more than two decades of experience writing about business borrowing, funding, and investing for publications including the Wall Street Journal, Dow Jones Newswires, Bankrate, Investopedia, Motley Fool, and Foxbusiness.com. Most recently she was a senior contributor at Forbes covering the intersection of money and technology before joining business.com. Donna has carved out a name for herself in the finance and small business markets, writing hundreds of business articles offering advice, insightful analysis, and groundbreaking coverage. Her areas of focus at business.com include business loans, accounting, and retirement benefits.