Fishbowl Review
Fishbowl is user-friendly inventory management software for midsize and growing businesses that need their inventory system to integrate with many of their other software solutions.
This cloud-based inventory management software includes features necessary for manufacturing and warehouse management as well as basic inventory management.
Fishbowl charges a one-time licensing fee of $4,395, as well as an annual subscription fee to maintain tech support and access regular software updates.
This article is for entrepreneurs considering implementing Fishbowl inventory management software.
Fishbowl is user-friendly inventory management software with modules for manufacturing, warehouse management and shipping. It offers one of the most robust and effective selections of integrations we encountered in our research, including seamless integrations with QuickBooks products and an open API for building out new integrations to your preferred business software, which is why it's our choice as the best inventory management software for integrations.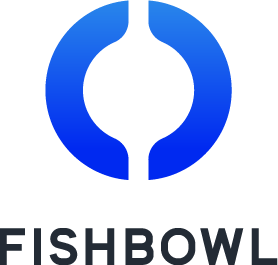 Fishbowl's wide selection of tools makes it easy for a midsize business with multiple locations to track inventory, manage orders from suppliers, and monitor shipping to storefronts and direct-to-consumer purchases. Fishbowl sits nicely between the needs of a small and large business, making it an optimal solution for scaling businesses and midsize companies.
Editor's note: Looking for inventory management software? Fill out the questionnaire below and our vendor partners will contact you with more information.
Pricing
Unlike our other best picks, Fishbowl does not charge a monthly subscription fee. Instead, it charges $4,395 as a one-time licensing cost. Those who want tech support and software updates need to pay an annual subscription rate (which will be a certain percentage of the licensing fee). You are not obligated to purchase the ongoing support or updates.
The one-time licensing cost offers an advantage to businesses that can meet the upfront expense. While it is a significant startup cost, other inventory management software often costs several hundred dollars per month. Within two years, those subscriptions will exceed the cost of Fishbowl's one-time licensing fee. If you plan to use your inventory management software for years, Fishbowl's pricing model could represent long-term cost savings.
Key takeaway: Fishbowl's one-time licensing fee of $4,395 is a significant upfront expense, but it may save money in the long run over the predominant monthly subscription model.
Features
Fishbowl focuses on the tools that midsize businesses with multiple locations need for warehouse and manufacturing management. Here are some of the key features we examined in our review.
Inventory tracking
Fishbowl includes advanced features that help businesses track inventory in a centralized storage facility and manage branch transfers to multiple storefronts. It supports lot tracking, serial tracking and tracking of products by expiration dates. The barcoding system enables the generation of unique barcodes for items. Fishbowl also offers hardware like barcode scanners and a line of barcode printers, so you can regularly generate unique barcodes that automatically update the inventory management system with the location of specific items.
The tracking tools also include a "pick, pack and ship" feature, which supports the quick retrieval of products by warehouse staff and the timely delivery of products by distribution workers, both to retail storefronts and directly to the consumer. Items shipped both to and from the warehouse can be tracked, helping you monitor your business's logistics to maintain an optimal quantity of products and fulfill orders quickly and efficiently.
Order management
You can add individual items in the order management module and customize them easily, identifying stock by type, color, material and more. You can also configure pricing tiers for products within Fishbowl for products or bundles that vary in features and characteristics.
When integrated with other Fishbowl products, such as the customer relationship management (CRM) system and e-commerce tools, Fishbowl can create new orders and send them to suppliers automatically. You can also generate manufacturing orders if you are fabricating products. The system will account for your raw materials to ensure you have the components necessary to create the requisite number of finished products. When it carries out purchase orders or manufacturing orders, the system updates your inventory stock levels in real time.
The order management module also analyzes your historical sales data, automatically optimizing reordering points and manufacturing orders. This feature makes sure you always have an optimal number of a given product on hand based on demand from your retail locations or consumer buying patterns. This analysis accounts for seasonality as well, ensuring you remain well stocked in a busy season but don't over-order when things slow down.
Shipping
Fishbowl streamlines the process of shipping products by integrating with UPS, FedEx and the U.S. Postal Service, giving you visibility into the status of orders from your suppliers or deliveries out to storefronts or your customers. Fishbowl also offers a free ShipExpress tool, which compares shipping costs between major carriers in real time, helping you make the most cost-effective decisions when planning your logistics.
The shipping module can store customer information, such as contact info and address, automatically generating accurate shipping labels for your products. You can also enter product weights directly into the system, which remembers the information for previously shipped items.
Key takeaway: Fishbowl excels at warehouse management and manufacturing functions, offering all the core features we looked for in an inventory management software geared toward midsize businesses with multiple locations.
Integrations
Of the software we encountered in our research, Fishbowl has one of the strongest lists of integrations with other leading business software and e-commerce platforms. It also integrates seamlessly with other Fishbowl products, including its point-of-sale system, cloud storage software, hosting service and shipping logistics solution. It even offers an open API for the development of new integrations in case your preferred integration does not already exist. These are some of the key integrations we found in our review of Fishbowl:
Amazon
Android
Apple
DHL
Dropbox
eBay
FedEx
Linux
Microsoft
Motorola
QuickBooks
Salesforce
Shopify
Square
UPS
S. Postal Service
WooCommerce
Zen Cart
Zoho
Key takeaway: Fishbowl offers hundreds of integrations, many with leading business software solutions and e-commerce platforms. For an additional fee, it can provide an open API for the development of new integrations upon request.
Editor's note: Looking for inventory management software? Fill out the questionnaire below and our vendor partners will contact you with more information.
Limitations
Fishbowl is focused on managing multiple locations, warehouse tasks, and manufacturing, which means many small businesses with one or two retail storefronts may find it unwieldy. While Fishbowl is user-friendly, its features are primarily designed for businesses operating a centralized storage facility that feeds multiple storefronts, or manufacturing businesses that need to track raw material inputs. Small retail businesses should consider simpler inventory management software. To learn more about these inventory management systems, read our best picks page and buyer's guide.
Key takeaway: Fishbowl is ideal for midsize businesses engaged in manufacturing or operating a centralized storage facility, like a warehouse, but small businesses might find the system to be overkill.
Image Credit: AndreyPopov / Getty Image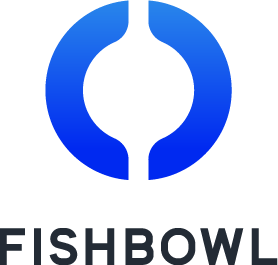 Adam Uzialko
Business News Daily Staff
Adam Uzialko is a writer and editor at business.com and Business News Daily. He has 7 years of professional experience with a focus on small businesses and startups. He has covered topics including digital marketing, SEO, business communications, and public policy. He has also written about emerging technologies and their intersection with business, including artificial intelligence, the Internet of Things, and blockchain.