Teamwork Projects Review
After conducting extensive research and analysis, we recommend Teamwork Projects as the best project management solution for small teams for 2018. We chose Teamwork Projects from a pool of the dozens of project management solutions we considered. To understand how we selected our best picks, you can find our methodology and a comprehensive list of project management solutions on our best picks page.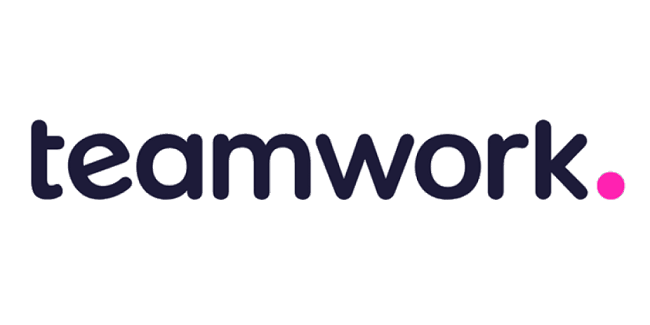 Teamwork Projects
The Verdict
Why Teamwork Projects?
Teamwork Projects marries an intuitive, easy-to-learn system with effective features that are useful for small, tight-knit teams. It avoids becoming too top-heavy with features, making it a streamlined online project management solution that provides the necessities at an affordable price. In addition, Teamwork Projects offers a free trial for up to two projects – no credit card required – so you can take the software for a test drive before deciding whether this application is a good investment.
Editor's note: Looking for the right project management solution for your business? Fill out the below questionnaire to have our vendor partners contact you about your needs.
Features
What sets Teamwork Projects apart from other project management solutions targeting small teams is its comprehensiveness. Teamwork's project management platform unifies the core features of project management, as well as some useful additional features, without breaking the bank. Here's a look at what Teamwork Projects can do.
Central features – Like most every project management solution, Teamwork Projects includes basic features like creating and managing projects, monitoring progress of assigned tasks and managing team members.
Gantt charts – There are intuitive and color-coded Gantt Charts for monitoring the overall progress of projects. Gantt Charts display a bird's-eye view of a project, showing the entire timeline and tasks assigned to individual team members as well as when they should be completed.
Permissions – Teamwork Projects includes an easy-to-use permissions manager that allows project managers to control the level of access each user is permitted. Managers can also assign specific roles for team members, making it clearer to everyone which tasks they are responsible for.
Subtasks – Along with task creation is a tool for creating subtasks, which you can link to other tasks that are dependent upon their completion. Tasks and subtasks can be prioritized, meaning the most urgent aspects of the project can be pushed to the top of any team members' to-do list. You can also assign tasks to multiple team members, creating working groups within your larger team.
Billing tools – Another useful feature in Teamwork Projects is the billing tools, which allows managers to track expenses, helping to create an accurate invoice for our clients upon the project's completion. Timesheets are also included in Teamwork's billing tools so project managers can easily keep track of internal time management.
Mobile applications – Teamwork Projects supports both Android and iOS apps so team members can check in on a project from any device with an internet connection.
Ease of use
In addition to offering a bevy of features at an affordable price, Teamwork Projects makes project management easy. Many project management platforms are useful but intimidating – busy Gantt Charts and complicated tools are common with this type of software. But Teamwork Projects is intuitive and easy to learn, with a lot of color-coded tools and drag-and-drop functionality.
First, the aesthetic design is attractive without detracting from the professional appearance. Pastels and neatly organized tabs create a visually appealing experience that makes navigating the software effortless. It's as simple as point and click, and you'll be taken to the project, calendar or team member you needed to access.
Easily navigated tabs direct users to the central dashboard, "everything," projects, team status updates, calendars for checking deadlines and people-management tools. Projects keeps its numerous tools well-organized in a streamlined interface, so users won't feel like the page is busy or overwhelming. That's important for a quicker implementation and training period, so your team can start completing projects more quickly and efficiently.
Pricing
Teamwork Projects offers several pricing tiers suitable for different types of teams. Each plan is billed monthly, with no per-user fee, and it includes a discount when subscriptions are paid annually. Below are the plans priced on a per-month basis and a rundown of the features each plan includes.
Small Office – $49 per month. Unlimited users can work on up to 40 projects with 20 gigabytes of storage space.
Professional – $149 per month. Unlimited users can work on 200 projects with 100 gigabytes of storage space.
Business – $249 per month. Unlimited users can work on 500 projects with 400 gigabytes of storage space.
Enterprise – Contact Teamwork for details. This plan includes per-user pricing and offers high-level security, an account manager, a single-sign on solution, unlimited users and projects, more than 500 gigabytes of storage space and an open API.
Customer service
Teamwork Projects offers a solid customer service experience. We didn't have to wait to speak with a representative whenever we called, and each person we spoke to was accommodating and friendly. Beyond the customer service phone line, which is available between Monday and Friday from 9 a.m. to 10 p.m. GMT, the support team is available 24/7 through a ticket system. In addition, there are ample documents to help you navigate Teamwork Projects should you hit a snag.
After our first call, we received follow-up information about Teamwork's product and pricing. Still, the representative never was pushy or overly salesy. We appreciated that they were patient with us when we told them we would like to shop around more before deciding to buy, and that it didn't stop them from thoroughly answering all our questions.
Limitations
Teamwork Projects is a generally comprehensive platform. Unfortunately, it does not include an integrated chat component. Without a chat function directly in the project management solution, your team will have to resort to alternative chat applications, such as Skype or even Teamwork's own separate chat app.
However, Teamwork Projects remains our best pick for small teams, because facilitating communication across a tight-knit group isn't so burdensome that using a separate application, video conference calls or scheduling a meeting would derail a small team's productivity.
For the price and robust features that come with Teamwork Projects, the lack of an integrated chat application felt more like a minor nuisance than a serious problem.
Editor's note: Looking for the right project management solution for your business? Fill out the below questionnaire to have our vendor partners contact you about your needs.
Image Credit: Getty Images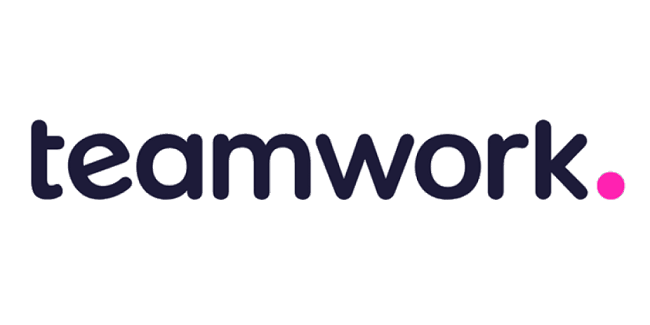 Teamwork Projects
The Verdict

Adam Uzialko
Business News Daily Staff
Adam Uzialko is a writer and editor at business.com and Business News Daily. He has 7 years of professional experience with a focus on small businesses and startups. He has covered topics including digital marketing, SEO, business communications, and public policy. He has also written about emerging technologies and their intersection with business, including artificial intelligence, the Internet of Things, and blockchain.