Since 1978, the Business Roundtable has released new Principles of Corporate Governance from time to time.
Every document released since 1997 propped up the idea that corporations exist only to serve shareholders. The latest announcement outlined a "modern standard for corporate responsibility."
Five tenets make up the current document, including a pledge to offer better value to customers, invest in employees, and ethically source products and materials.
This article is for business leaders and anyone else interested in corporate social responsibility and accountability.
If participants in the 2019 Business Roundtable had their way, the focus of corporations would shift from the bottom line to the betterment of the country as a whole. That was the message nearly 200 CEOs from some of the top corporations in the world committed to paper in their 2019 Principles of Corporate Governance document and reaffirmed in August 2021. Here's what this reaffirmation means – and already has meant – for entrepreneurs and employees.
What did the original 2019 Business Roundtable statement mean?
The 2019 statement's changed perspective marked a significant shift from a decades-long stance of "shareholder primacy." Shareholder primacy means that a corporation's singular reason for existence is to benefit its shareholders. 
The 2019 release overruled previous notions, replacing them with a "modern standard for corporate responsibility." 
"Americans deserve an economy that allows each person to succeed through hard work and creativity and to lead a life of meaning and dignity," the CEOs wrote in a joint statement accompanying the release. "We believe the free market system is the best means of generating good jobs, a strong and sustainable economy, innovation, a healthy environment, and economic opportunity for all." [Related content: Creativity vs. Innovation: What's the Difference?]
Jamie Dimon, chairman and CEO of JPMorgan Chase & Co. and chairman of the Business Roundtable, said the American dream is "alive, but fraying. Major employers are investing in their workers and communities because they know it is the only way to be successful over the long term. These modernized principles reflect the business community's unwavering commitment to continue to push for an economy that serves all Americans."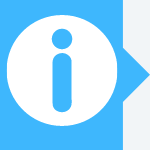 Key takeaway: In 2019, some of the largest corporations in the world pledged to shift away from shareholder-only business priorities toward corporate social responsibility policies that benefit everyone.
What did the 2021 reaffirmation entail?
It's probably safe to say that few, if any, of the 2019 statement's signees could have foreseen the COVID-19 pandemic. The pandemic has, of course, ushered in sweeping changes in the business world. The 2021 affirmation acknowledged these changes and showed how Business Roundtable member companies reacted to the pandemic in 2020 and 2021.
"Over the past two years, through unprecedented crises, Business Roundtable companies have embodied the values embedded in the Statement," said Business Roundtable President and CEO Joshua Bolten in the 2021 reaffirmation. "During times of uncertainty and unrest, we've witnessed the best of American ingenuity and innovation and of American companies' commitment to the long-term interests of their stakeholders." [Related content: Why Is Innovation Important?]
"Two years in," Bolten's statement continues, "Business Roundtable CEOs have strongly demonstrated a commitment to the Statement. They know there is more work to do, and I am confident that they will continue to rise to the challenge."
How have Business Roundtable member companies upheld the 2019 statement?
The 2021 reaffirmation included the following figures about COVID-era actions from Business Roundtable member companies.
Higher wages: In 2020 and 2021, 48% of Business Roundtable member companies paid employee salaries at least 90% above the median national wage.
Paid leave and bonuses: Over 80% of member companies increased the paid leave they offered in 2020 and 2021. More than 50% gave frontline workers cash bonuses, and over two-thirds set up flexible payment schedules. 
Small business partnerships: Business Roundtable member companies contracted with, on average, more than 900 small businesses in 2020 and 2021. Among member companies, 30% contracted with more than 2,000 small businesses. Another 20% contracted with more than 3,000 small businesses, and 17% contracted with more than 4,000 small businesses. Two-thirds of member companies bought more than $100 million from small businesses, and 25% bought more than $1 billion.
Expanded benefits: In 2020 and 2021, 4 in 5 Business Roundtable member companies offered full-time and part-time employee health insurance. The average portion of employee healthcare premiums that these corporations paid was 80%. Virtually every company provided paid sick leave, with half also providing subsidized child care.
Closing the racial wealth gap: The companies in the Business Roundtable have committed $19.2 billion to affordable housing and $1.8 billion to community development financial institutions. The roundtable also allotted $465 million to minority deposit institutions, $628 million to historically Black educational facilities, and $22 million to racial justice initiatives. Additionally, 90% of member companies have committed to auditing their payroll for racial equality and their teams for diversity. [Learn how to make your company more diverse and inclusive.]
Employee development: More than 80 member companies are part of a multi-year effort to improve hiring and talent management while prioritizing skills and diversity over degrees. Additionally, 95% of roundtable companies have provided tuition assistance that benefited more than 180,000 employees in 2020.
Community donations: Most member companies donated more than $22 million in cash and $2.3 million in other forms to charitable organizations. Almost 75% of companies donated personal protective equipment to help reduce the spread of COVID-19.
Modernizing the corporate landscape
Since its founding in 1972, the Business Roundtable has commented on the state of corporate America, often opining on where things should go in the coming years. Its statements on corporate governance began circulation six years later, in 1978.
The 2019 statement was signed by some of the biggest names in American business, including Amazon's Jeff Bezos, Apple's Tim Cook and Boeing's Dennis Muilenburg.
"This new statement better reflects the way corporations can and should operate today," said Alex Gorsky, executive chairman of Johnson & Johnson and chairman of the Business Roundtable Corporate Governance Committee. "It affirms the essential role corporations can play in improving our society when CEOs are truly committed to meeting the needs of all stakeholders."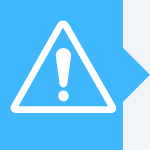 Did you know?: Household-name CEOs are among the corporate leaders who have committed to socially responsible business practices that benefit the whole population and world rather than just their shareholders.
Commitments made through the document
Even though each company that signed on to the document said they would serve their own corporate purpose, each signatory committed to the following.
Providing value for customers: CEOs said they would "further the tradition of American companies leading the way in meeting or exceeding customer expectations."
Investing in employees: Along with fairer compensation and better employee benefits, the document called for giving workers the tools necessary to develop new skills for a "rapidly changing world."
Dealing with suppliers ethically: As major corporations, the companies involved in this year's document pledged to work well with other businesses, regardless of their size.
Supporting local communities: Rather than exploiting local communities for their resources and workforce, CEOs said they would "respect the people in our communities and protect the environment" through implementing sustainable practices.
Generating long-term value: The companies pledged to be transparent in their engagement with shareholders who help them "invest, grow, and innovate."
"This is tremendous news because it is more critical than ever that businesses in the 21st century are focused on generating long-term value for all stakeholders and addressing the challenges we face, which will result in shared prosperity and sustainability for both business and society," said Darren Walker, president of the Ford Foundation.
Andrew Martins contributed to the writing and reporting in this article.