mFax Review
Following our research of online fax services, we chose mFax as our 2020 best pick among fax solutions that support multiple users on a single account. We chose mFax as our best pick for this category because of several factors, including the number of users who can utilize the same account at any moment. We were also impressed with mFax's user-friendly interface and the fact that account owners get access to a toll-free fax number.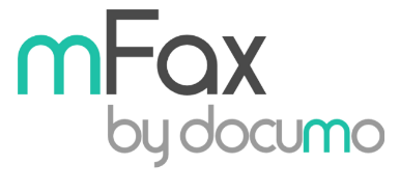 mFax
The Verdict
Small businesses looking to let multiple people use the same online fax account should choose mFax. Its user-friendly interface and comprehensive admin tools make online faxing easy for all users. Pricing is affordable with plans starting at $9 a month.
While mFax's services are pricier than their competition in the same category, we felt that its features helped mFax edge past other fax services. For its price point, mFax offers comprehensive features that make it a great choice for nearly any small business needing an online faxing service.
To learn more about our process and to see a comprehensive list of online faxing providers, visit our best picks page.
Pricing
mFax offers multiple plans that provide varying levels of service. With no setup fee or contract to sign, you can choose the plan that works best for you without being locked into the service if your needs change.
Each plan includes one toll-free number. If you want more than one number, there is an additional fee. How much each additional line costs per month depends on the service plan. Below is more about the service levels mFax offers.
Solo: This plan costs $9 per month (or $7 per month billed annually) for 250 pages. It supports one user. Additional pages cost 10 cents each. Additional toll-free numbers cost $5 each per month.


Team: This option costs $25 per month (or $20 per month billed annually) for 500 pages. It supports up to five users. Additional pages cost 8 cents each. Additional toll-free numbers cost $4 each per month.


Business: The plan costs $50 per month (or $40 per month billed annually) for 1,000 pages and supports up to 15 users. Additional pages cost 6 cents each. Additional toll-free numbers cost $3 each per month.


Infinity: This option costs $95 per month (or $80 per month billed annually) for 2,500 pages. It supports up to 50 users and allows you to add even more users for $2 each. Additional pages cost 4 cents each. Additional toll-free numbers cost $2 each per month.
Custom enterprise plans are available, though you will have to call the company to discuss your business's specific needs with a sales representative.
Features
Along with allowing multiple users to use the account at once, mFax has additional features that make the service worthwhile. All accounts allow for the sending and receiving of online fax messages, and they all use multiple methods to transmit documents over the web.
Email-to-fax and fax-to-email are standard with most online fax solutions, and that functionality remained as such as an included bonus with mFax. The company also offers a print-to-fax driver, which allows users to send a fax from any desktop application that allows you to print documents.
Here are more features available to mFax users:
User-friendly interface. MFax's web portal is simple to use. From the main page, users can see the faxes they've sent and received. The portal also keeps a directory of past fax numbers.


Comprehensive admin tools. Account administrators can create groups of users that can access the online faxing account. How many users, however, depends on which service tier you choose. Admins can add fax numbers to the account and set user-level access and permissions.


Automatic, searchable cloud storage. Rather than worrying about fax storage, mFax automatically files each sent and received fax. From the service's dashboard, users can tag faxes with easily searchable keywords for future viewing.


Secure messaging. Digital security is paramount, and mFax's service is built to accommodate this requirement. mFax has user authentication tools, encrypted document exchange, advanced perimeter defense and routine data backup to keep sensitive information safe.


FaxBridge. In a move that may seem counterproductive to an online fax solution, mFax offers a device called a FaxBridge. If your company has a few physical fax diehards standing in the way of adopting online faxing, mFax sells a physical VoIP adapter to send faxes through a physical machine connected to the internet. The device costs $175 plus tax, but it saves money on landline costs and reduces paper waste.
Pros of mFax
One significant benefit of mFax is that it is a simple enough option that people can pick up and use the service right away, yet still has enough going on under the hood for power users to wring some extra value out it. mFax's web portal is largely self-explanatory in how you send and retrieve your faxes. While it doesn't exactly reinvent the wheel, anyone with even rudimentary technological prowess can navigate to the page's inbox, outbox and other folders. And the service is easy to use; account admins can dive deep into the settings to do things like add fax numbers to the account and establish access rules for each additional user on the account.
In addition to mFax's web portal, users can send and receive faxes in other ways. If your team is more comfortable with its email client, mFax users can send and receive faxes as if they were emails. If you would rather send faxes straight from any desktop application the document is running on, mFax has custom drivers for Windows users that turn your normal printing prompt into a de facto online fax machine. And if your company isn't quite ready to ditch the traditional fax machine, mFax's FaxBridge VoIP adapter is a plug-and-play solution that lets people send physical faxes through the machine while still receiving incoming faxes in a digital inbox.
We also really liked the fact that mFax automatically stores faxes. Traditional faxes can be lost, stolen or destroyed, but digital faxes, like the ones found at mFax, can be continually replicated. Along with the ability to store faxes, we liked that users can categorize faxes for easy searchability.
Cons of mFax
While we liked mFax overall, some issues stood out for us. If your small business needs to send faxes to international clients, mFax may not be right for you. Despite the fact that most online fax companies allow users to send faxes to more than 100 countries, mFax's international faxing is still in beta. In its current form, mFax users can only send faxes to U.S. and Canadian fax numbers, as well as recipients in 23 other countries.
Furthermore, if you need to digitally sign or edit a document before sending it, you're going to need to do it the old-fashioned way. Having to print, sign and scan a document before you can even consider sending it via online fax defeats the eco-friendly nature of online faxing by requiring the use of paper to make alterations.
Customer Service
During our examination of mFax, we reached out to the company's customer service department to see how their reps would treat the average user facing technological problems. To do this, we posed as a prospective buyer giving the service a test run. Throughout the call, the customer service rep we spoke with was courteous and thorough with their responses. They were willing to provide greater detail about mFax's services when we asked for more information but didn't drag out the call unnecessarily.
You can reach the company by phone or email. In addition, the mFax website features a number of helpful resources.
Ready to choose an online fax service? Here's a breakdown of our complete coverage:
Image Credit: junce / Getty Images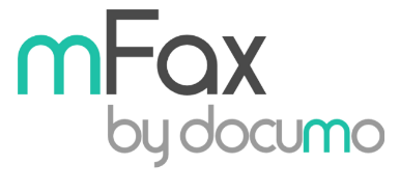 mFax
The Verdict
Small businesses looking to let multiple people use the same online fax account should choose mFax. Its user-friendly interface and comprehensive admin tools make online faxing easy for all users. Pricing is affordable with plans starting at $9 a month.

Andrew Martins
Business News Daily Staff
Andrew Martins has written more than 300 articles for business.com and Business News Daily focused on the tools and services that small businesses and entrepreneurs need to succeed. Andrew writes about office hardware such as digital copiers, multifunctional printers and wide format printers, as well as critical technology services like live chat and online fax. Andrew has a long history in publishing, having been named a four-time New Jersey Press Award winner.