It can be difficult to prepare for retirement as a small business owner, but many aging entrepreneurs express fear and regret that they didn't save more money sooner.
There are many ways small business owners can save for retirement, as well as myriad retirement saving strategies they can employ.
Learn more about what you can do now to prepare for retirement, or consider our picks for the best employee retirement plan providers to find the right option for you.
This article is for entrepreneurs and small business owners who are thinking about retirement or need ideas on saving for retirement.
As workers age, the expectation is that they will eventually give up their careers and settle into their golden years as retirees. Getting to that point, however, takes years of financial planning. Without proper preparation, workers may not be able to afford retirement. Instead, they may need to continue working well into their 60s and 70s, leaving fewer years to relax after a long career.
A recent study commissioned by the Insured Retirement Institute (IRI) suggests that baby boomers approaching the twilight of their working years feel increasingly anxious about retirement. This may also explain why many retired Americans expect to keep working at least part time after retiring from their careers.
The study surveyed more than 800 Americans ages 56 to 72 and was conducted online between Feb. 11 and 15 of 2019. 
According to the survey's findings, 45% of boomers haven't saved toward retirement at all. Of those who have saved for the future, more than half have saved less than $250,000 for retirement.
Editor's note: If you're looking for information to help you choose an employee retirement plan provider for you or your business, use the questionnaire below to receive information from a variety of vendors for free.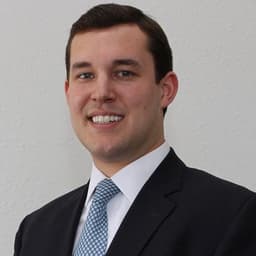 Dock Treece
Contributing Writer at businessnewsdaily.com
Dock David Treece is a contributor who has written extensively about business finance, including SBA loans and alternative lending. He previously worked as a financial advisor and registered investment advisor, as well as served on the FINRA Small Firm Advisory Board. He previously held FINRA Series 7, 24, 27, and 66 licenses.