DrChrono Review

Adam Uzialko
Business News Daily Staff
Updated Jan 25, 2022
DrChrono is one of the lowest-cost EMR/PMS systems we reviewed that still offers the features practices need to succeed.
DrChrono offers plans ranging from $200 to $500 per provider, per month.
DrChrono is best for small practices looking to grow without breaking the budget.
This review is for healthcare organizations considering implementing DrChrono's medical software.
After conducting extensive research and analysis of practice management software, we recommend DrChrono as the best low-cost EMR/PMS system. We chose DrChrono because it balances ease of use and the core features a practice management program should offer with a cost-effective tiered pricing system that many small practices will appreciate. DrChrono offers a complete practice management and EMR system (which includes revenue cycle management for outsourcing medical billing) – this option costs more, however, but at its most basic level, it remains a competent healthcare IT software suite that won't break the bank.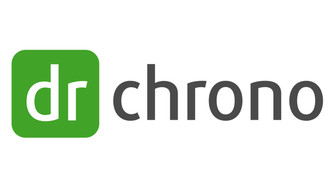 DrChrono
The Verdict
DrChrono is an easy-to-use healthcare IT system that can be purchased as an integrated EMR/PMS solution or as stand-alone practice management software. The company offers multiple pricing tiers from $200 to $500 per provider, per month.
Editor's note: Looking for an electronic medical records system? Fill out the questionnaire below and our vendor partners will contact you with more information.
Pricing
DrChrono maintains four pricing plans, all of which are among the most affordable in our review. Each includes a dedicated account manager, training team and data migration support, as well as unlimited staff accounts.
Prometheus: For a starting price of $200 per provider, per month, you get access to a basic patient portal and mobile application. Patients can check in at an in-office kiosk or through a mobile app. Prometheus offers credit card processing at the point of care, task management tools, unlimited email reminders, and 100 phone and text reminders per month. You can also receive 150 monthly electronic faxes. The main limitation of Prometheus is that it does not include lab integrations with Quest Diagnostics and LabCorp, real-time insurance eligibility checks, or e-prescribing of controlled substances.


Hippocrates: The Hippocrates plan starts at $260 per provider, per month. It remains very competitively priced for the practice management software we evaluated. It includes the electronic prescribing of controlled substances, lab integrations and real-time insurance eligibility checks that Prometheus lacks. It also increases the monthly allotment of phone and text appointment reminders to 150, and the allotment of electronic faxes to 400 per month.


Apollo: The Apollo pricing plan ranges from $300 to $500 per provider, per month, which remains a reasonable cost for an integrated practice management software and EMR system. Apollo increases the number of allotted monthly appointment reminders to 300. You can also receive up to 1,000 electronic faxes a month. Moreover, Apollo includes an integrated claims management tool for monitoring your practice's financial performance in the billing module and posting electronic remittance advice from payers. 


Apollo Plus: Apollo Plus offers the same features as the Apollo plan along with outsourced revenue cycle management services. Instead of a monthly per-provider subscription rate, Apollo Plus charges a percentage of your medical practice's collections. This percentage depends on your average claim volume, claim value and the complexity of your billing service requirements. Apollo Plus includes access to DrChrono's advanced business intelligence tools, which offer greater insight into your practice's performance.
Key takeaway: DrChrono offers several pricing tiers, all of which are competitively priced for their level. Most practices will likely need to sign up for the Hippocrates plan, which starts at $260 a month per provider, or a higher plan.
Ease of Use
DrChrono is a relatively simple EMR/PMS system that eschews extravagant features for a clean, easily navigable user interface. While DrChrono maintains the most essential tools at all pricing levels, some features are only available in higher-tier packages.
The major applications in DrChrono are displayed along the top of the screen – the scheduling tool, patient information, the clinical module and then the billing module. The tabs tend to follow the logical progression of a typical patient visit: setting the appointment, checking the patient in, progressing through the clinical encounter, and then processing the claim. DrChrono's medical billing service will handle the posted charges, coding and claim submission. It also manages denied claims, revising them accordingly and resubmitting them to payers.
DrChrono offers a 30-day free trial, which was unavailable for most of the other software applications we reviewed. The free trial is a limited version of the software, which includes access to a custom form builder for patient demographic information, a patient check-in tool, scheduling tools, clinical charts, task management tools and a secure messaging inbox. Functions unavailable in the free trial include e-prescribing of medications and the electronic ordering of lab results, but the trial software should be enough to help you decide whether DrChrono is the right fit for your medical practice.
Key takeaway: DrChrono thrives in its simplicity, and that includes a relatively intuitive and highly navigable user interface. Minimal training should suffice.
EMR Features
DrChrono offers most of the key features we looked for across all of its pricing plans, with a few notable exceptions at the basic level. Here are the key features in DrChrono's four plans.
Charting
DrChrono offers a charting tool that runs in much the same fashion across multiple operating systems, including desktop, iPad and iPhone. The mobile app is only available for iOS, so Android users will be unable to access the software on their mobile devices. However, the cloud-based software is accessible via web browser on non-iOS mobile devices.
When a provider logs in to DrChrono, they can review their scheduled patients for the day. This is a narrower view than you get in the medical practice management software, which displays all scheduled patients across all providers and locations.
Providers can review individual patient information at a glance by clicking on a scheduled patient's name. These cards include demographics information, recent medical history, active medications and recent lab results. After a patient is checked in by staff and their vitals are collected by midlevel providers, their physician can click "start visit" to initiate the clinical encounter. This brings up the relevant template for the appointment type.
Once in the clinical note, providers can choose to type free text or use hotkeys to fill out a patient's charts. They can also use voice dictation with software like M*Modal or Dragon. Notes can be filled out on a single screen, which providers scroll through from section to section.
Custom templates help organize clinical notes, but these notes can also be modified on the fly. Providers can rearrange, add or remove sections as needed. Persistent fields from previous visits can be used to quickly populate the current note with old information if nothing has changed. The doctor can edit these fields as needed based on the information a patient provides during the encounter.
E-Prescribing and Labs
After completing a patient's chart, providers can prescribe medications or order lab tests, which are automatically sent out to the patient's preferred pharmacy or the testing facility nearest to them. Patients can change these preferences in DrChrono's patient portal, or office staff can update the information in person when a patient arrives for their appointment.
DrChrono's e-prescribing tool automatically flags any potential drug-to-drug interactions or allergic reactions a new medication might cause. Providers can favorite their most commonly prescribed medications and link them to certain diagnoses for quick reference. They can also favorite commonly ordered lab tests, eliminating the need to search for them repeatedly.
MIPS/MACRA Recommendations
As Meaningful Use regulations – such as the Centers for Medicare & Medicaid Studies' Promoting Interoperability standards – become more important for full reimbursement eligibility, medical practices must track their adherence to these standards. DrChrono's built-in MIPS/MACRA recommendation and tracking engine allows providers to review their performance against these standards overall. This can include simple fixes, like making certain fields on intake forms mandatory, or clinical activities required by the provider. The MIPS/MACRA engine can flag elements of importance for regulatory compliance, helping practices to avoid reimbursement reductions associated with failure to attain qualifications for Meaningful Use.
ICD-10 and CPT Coding Libraries
At the end of the patient encounter, providers can use the built-in coding library to code all diagnoses. Once the provider is satisfied that the note is complete, it can be locked and sent to the billers, whether your billing is handled in-house or outsourced to DrChrono. Key takeaway: DrChrono offers all the core features necessary for a practice to operate at the Hippocrates level and higher.
Medical Practice Management Features
Appointment Scheduling
DrChrono's easy-to-use scheduling tool appears as a typical digital calendar. The calendar can be filtered by day, week or month. Each column on the calendar can be set to display individual providers, locations, or custom elements set during implementation. To set appointments, you left-click on an open date and time slot, and select a registered patient, appointment type, and other necessary information. You can also register a new patient on the spot to create a new appointment.
Rescheduling an appointment is as easy as dragging and dropping the appointment into an available date and time slot. All appointments can be color-coded based on your preferences to track the different types of appointments or appointment status (such as checked in, checked out, and billed.)
You can assign specific intake or consent forms (which can be customized for your practice) to the relevant appointment types. These forms are automatically sent to the patient through their online portal when an appointment is scheduled. You can also set recurring email and text reminders for patients, but the number of reminders you can send each month depends on the plan you choose.
On all plans except Prometheus, you can also run a real-time insurance eligibility check against DrChrono's integrated clearinghouse to make sure your patient is still covered.
Billing
DrChrono's billing module captures clinical data from the software once a provider signs off on the encounter note. Medical coders and billers can then code, scrub, and submit claims and manage denied claims through the billing module. For practices that sign up for Apollo Plus, DrChrono's highest-tier package, DrChrono's staff will then manage the entire process, from claim creation to denial management.
A built-in live claims feed displays information about your pending claims, including the ID number, associated provider, and patient, payer, and total value, as well as the status of each claim and the amount paid versus the amount billed. If a claim has been generated but not yet submitted, it is marked with a red exclamation mark to signal that it requires attention. The feed can be searched and filtered by payer, provider, patient, and claim number.
The billing module also includes a tab for managing outstanding patient balances and collecting copayments.
Reporting
DrChrono offers a wide range of reports that provide an overview of your practice's billing operations and financial performance. All reports are customizable and can be filtered in various ways.  
If you opt to work with DrChrono's revenue cycle management team, you can see the progress of submitted claims in real time through the software. DrChrono billers appear just as an in-house biller would in the system, giving you full transparency into how the company handles your medical practice's finances.
Key takeaway: DrChrono's medical practice management software is simple yet effective. It streamlines front- and back-office administrative tasks with its tools for patient registration, appointment setting, billing and data reporting.
Implementation and Training
DrChrono includes the cost of implementation and training in its subscription price for the software, keeping startup costs low. It has one of the faster implementations of the applications we evaluated, with system configuration and launch taking as little as 60 days.
Upon signing up for DrChrono, you are assigned a dedicated account manager to oversee the implementation process. This manager also provides one-on-one training sessions for your staff members. Training is tailored to specific roles within the practice, so staff members can focus on learning the features they will most frequently use.
During the implementation process, DrChrono facilitates data migration from any practice management software and EMR systems you previously used so your staff doesn't have to handle this labor-intensive project.
Key takeaway: The cost of implementation and training is included in DrChrono's subscription fees, so there are no upfront costs.
Limitations
DrChrono is geared toward new practices and small practices, so it might not offer all the features that large practices or hospitals require. Its focused nature lends itself well to lean practices operating on a budget and prioritizing ease of use above all else. However, especially at the lower pricing levels, it lacks some features that are integral to the management of a large medical practice.
DrChrono offers the essentials for small practices looking to get started with a low-cost solution. If you have a larger practice in need of advanced features, DrChrono will likely leave you wanting more.
Editor's note: Looking for an electronic medical records system? Fill out the questionnaire below and our vendor partners will contact you with more information.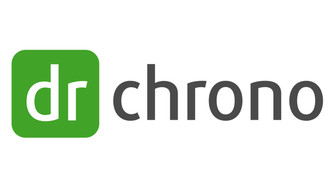 DrChrono
The Verdict
DrChrono is an easy-to-use healthcare IT system that can be purchased as an integrated EMR/PMS solution or as stand-alone practice management software. The company offers multiple pricing tiers from $200 to $500 per provider, per month.

Adam Uzialko
Business News Daily Staff
Adam Uzialko is a writer and editor at business.com and Business News Daily. He has 7 years of professional experience with a focus on small businesses and startups. He has covered topics including digital marketing, SEO, business communications, and public policy. He has also written about emerging technologies and their intersection with business, including artificial intelligence, the Internet of Things, and blockchain.