DrChrono Review
After conducting extensive research and analysis of practice management software, we recommend DrChrono as the best inexpensive practice management software solution.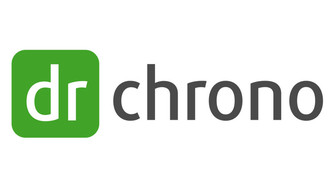 DrChrono
The Best Medical Practice Management Software of 2020
The Verdict
DrChrono is an easy-to-use healthcare IT system that can be purchased as an integrated EMR/PMS solution or stand-alone practice management software. The company offers multiple pricing tiers from $200 to $500 per provider, per month.
We chose DrChrono from dozens of practice management software programs. To learn about our testing methodology and for a comprehensive list of practice management solutions, see Business News Daily's best picks.
Healthcare IT solutions can be notoriously expensive. Practice management software and electronic medical records (EMR) systems are sprawling programs that touch virtually every aspect of a medical practice's operations, so it's no surprise they are costly investments. However, for new and small practices on a budget, many top-of-the-line systems are prohibitively expensive. Finding an affordable practice management software that doesn't cut corners can be a challenge, but it's not impossible.


Editor's note: Are you looking for medical practice management software that can help your office run more efficiently? Fill out the form below for more information from our vendor partners.
We chose DrChrono as the best inexpensive practice management software because it balances ease of use and the core features a practice management program should offer with a cost-effective tiered pricing system that many small practices will appreciate. DrChrono offers a complete practice management and EMR system (which includes revenue cycle management for outsourcing medical billing) – this option costs more, however, but at its most basic level, it remains a competent healthcare IT software suite that won't break the bank.
Ease of Use
DrChrono is a relatively simple practice management software that eschews extravagant features for a clean, easily navigable user interface. While DrChrono maintains the most essential tools at all pricing levels, some are only available in higher-tier packages.
The major applications in DrChrono are displayed along the top of the screen. These include the scheduling tool, patient information, the clinical module and then the billing module. The tabs tend to follow the logical progression of a typical patient visit, from appointment-setting to check-in, progressing through to the clinical encounter and then processing the claim. DrChrono offers a medical billing service in which the service will handle posted charges, coding and claims submission. DrChrono also manages denied claims, revising rejected claims accordingly and resubmitting them to payers.
DrChrono offers a 30-day free trial, something that was unavailable with most of the other software applications we reviewed. The free trial is a limited version of the software, which includes access to a custom form builder for patient demographic information, a patient check-in tool, the scheduling tools, clinical charts, task management tools and a secure messaging inbox. Features unavailable in the free trial include e-prescribing of medications and the electronic ordering of lab results, but the trial software should be robust enough to help you decide whether DrChrono is the right fit for your medical practice.
Features
DrChrono offers most of the key features we looked for across all of its pricing plans, with a few notable exceptions at the basic level. E-prescribing, lab integrations and insurance eligibility checks are not included in DrChrono's lowest-cost plan, the Prometheus plan. Here's more about the key features in DrChrono's four plans.
Scheduling
DrChrono features an easy-to-use scheduling tool that appears as a typical digital calendar. The calendar can be filtered by daily, weekly and monthly views. Each column on the calendar can be set to display individual providers, locations or custom elements that can be set during implementation. To set appointments, left-click on an open date and time slot, and select a registered patient, appointment type and other required information. You can also register a new patient on the spot to create a new appointment.
Rescheduling an appointment is as easy as dragging and dropping the appointment into an available date and time slot. All appointments can be color-coded based on your custom preferences to track the different types of appointments or appointment status (such as checked-in, checked-out or billed.)
You can also assign specific required intake forms or consent forms (which can be customized to your practice) to specific appointment types. These forms are automatically sent to the patient via the patient portal when an appointment is scheduled. You can also set custom, recurring reminders for patients, which are sent via text or email. However, you only receive a certain number of reminders each month, depending on the plan you choose.
You can run a real-time insurance eligibility check against DrChrono's integrated clearinghouse to ensure your patient is still covered. (This feature is not available in the Prometheus plan.)
Billing
DrChrono's billing module captures clinical data from the software once a provider signs off on the encounter note. Medical coders and billers can then code, scrub, and submit claims, and manage denied claims through the billing module. For practices that sign up for Apollo Plus, DrChrono's highest-tier package, DrChrono's staff will then manage the entire process from claims creation to denial management.
A built-in live claims feed displays information about your pending claims, including the ID number, associated provider, and patient, payer, and total value, as well as the status of each claim and the amount paid versus the amount billed. If a claim has been generated but not yet submitted, it is marked with a red exclamation mark to signal it requires additional attention. The feed can be searched and filtered by payer, provider, patient, and claim number.
The billing module also includes a tab for managing outstanding patient balances and collecting copayments.
Reporting
DrChrono offers a wide range of reports that provide an overview of your billing operation and financial performance. All reports are customizable and can be filtered in a variety of ways.
If you opt to work with DrChrono's revenue cycle management team, you can see the progress of submitted claims in real time through the application. DrChrono billers appear just as an in-house biller would on the system, giving you full transparency into how the company handles your medical practice's finances.
Pricing and Fees
DrChrono maintains four pricing plans that range from the relatively basic and cost-effective Prometheus plan to the more comprehensive Apollo Plus plan. All the plans, however, are among the most affordable in our review. Each includes a dedicated account manager, training team and data migration support, as well as unlimited staff accounts.
Prometheus: Starting at $200 per provider, per month, you get access to a basic patient portal and mobile application. Patients can check in via an in-office kiosk or through a mobile app. Prometheus also offers credit card processing for capturing payments at the point of care, task management tools, unlimited email reminders, and 100 phone and text reminders per month. You also receive 150 monthly electronic faxes. The downside to Prometheus, however, is that it does not include lab integrations with Quest Diagnostics and LabCorp. It also does not include real-time insurance eligibility verification checks. Finally, the e-prescribing of controlled substances is also unavailable.


Hippocrates: The Hippocrates plan starts at $260 per provider, per month. It remains very competitively priced compared with other practice management software we evaluated. It includes electronic prescribing of controlled substances, lab integrations and the real-time insurance eligibility verification checks that Prometheus lacks. It also increases the monthly allotment of phone and text appointment reminders to 150 per month, and the amount of monthly electronic faxes to 400 per month.


Apollo: The Apollo pricing plan ranges from $300 per provider, per month to $500 per provider, per month, which remains a reasonable cost for an integrated practice management software and EMR system. Apollo increases the number of allotted monthly appointment reminders to 300 per month. You also receive 1,000 monthly electronic faxes. Moreover, Apollo includes an integrated claims management tool for monitoring financial performance in the billing module as well as the posting of electronic remittance advice from payers.
Apollo Plus: Apollo Plus offers the same features as the Apollo plan, as well as outsourced revenue cycle management services. Instead of a per-provider, per-month subscription rate, Apollo Plus charges a percentage of medical practice collections. This percentage varies depending on your average claims volume, claims value and the complexity of your billing service requirements. Apollo Plus includes access to DrChrono's advanced business intelligence tools, which offer greater insight into your practice's performance.
Implementation and Training
DrChrono includes the cost of implementation and training in its subscription price for the software, keeping startup costs low. It has one of the faster implementation periods of the applications we evaluated, with system configuration and launch taking as little as 60 days.
Upon signing up for DrChrono, you are assigned a dedicated account manager to oversee the implementation process. The manager also provides one-on-one training sessions with staff members. Training is tailored to specific roles within the practice to help staff members focus on the features they will most frequently use. In addition, DrChrono facilitates data migration from legacy practice management software and EMR systems so your staff doesn't have to handle the labor-intensive project.
Customer Service
We were very pleased with the customer service we received from the DrChrono team. The representative we interacted with showed us the ins and outs of the system, although at times the live demonstration felt rushed. However, the representative was knowledgeable and friendly, never pushing us to make a buying decision. The representative was forthcoming about DrChrono's pricing plans and the availability of features in the lowest-cost plan. We were alerted multiple times to the free trial, which is a unique offering that most practice management software vendors do not provide.
To contact customer support, you can always go through your dedicated account manager. DrChrono also maintains a help desk ticketing system to submit any issues and request technical support. The company offers a one-hour turnaround time for 90% of submitted tickets. However, the help desk system is designed for smaller issues, while large technical problems should be addressed with your account manager.
Limitations
DrChrono is geared toward new practices and small practices, so it might not offer the features that large practices or hospitals require. Its focused nature lends itself toward lean practices operating on a budget and prioritizing ease of use above all else. However, especially at the lower-level pricing plans, it lacks some features that are integral to the management of a large medical practice.
For small practices looking to get started with a low-cost solution, DrChrono offers the essentials. For larger practices in need of more advanced features, DrChrono will likely leave you wanting more.
Ready to choose your practice management software? Here's a breakdown of our complete coverage:
Editor's note: Are you looking for medical practice management software that can help your office run more efficiently? Fill out the form below for more information from our vendor partners.
Image Credit: Dragon Images/Getty Images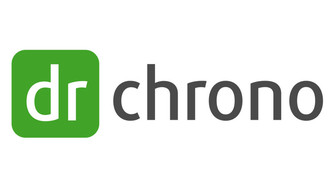 DrChrono
The Best Medical Practice Management Software of 2020
The Verdict
DrChrono is an easy-to-use healthcare IT system that can be purchased as an integrated EMR/PMS solution or stand-alone practice management software. The company offers multiple pricing tiers from $200 to $500 per provider, per month.
Freelance editor at business.com. Responsible for managing freelance budget, editing freelance and contributor content, and drafting original articles. Also creates product and service reviews to assist business.com readers in buying decisions for their businesses. VP and co-founder of CannaContent, a digital marketing company dedicated to the cannabis, hemp, and CBD industries. Focused specifically on the content marketing arm of the company, creating blogs, press releases, and website copy for clients spanning the entire supply chain. Avid fan and indispensable ally of the feline species. Music lover, middling guitarist, and unprompted vocalist. Miniature painter who loves sci-fi and fantasy. Armchair political philosopher with a tendency to read old books written by men with unusually large beards. Ask me about all things writing!