Signius Communications Review

Adam Uzialko
Business News Daily Staff
Updated Aug 24, 2022
Signius Communications is our pick as the best call center service for businesses with a low incoming call volume. It provides competitively priced plans that are useful to businesses that don't receive a lot of calls but that still want to outsource management of their phone line. Signius' services cost approximately 82 cents per minute, which is well priced compared to many of the other call centers we evaluated. In addition to its reasonable pricing structure, the personal and attentive service provided by Signius contributed to our selection of them as a best pick.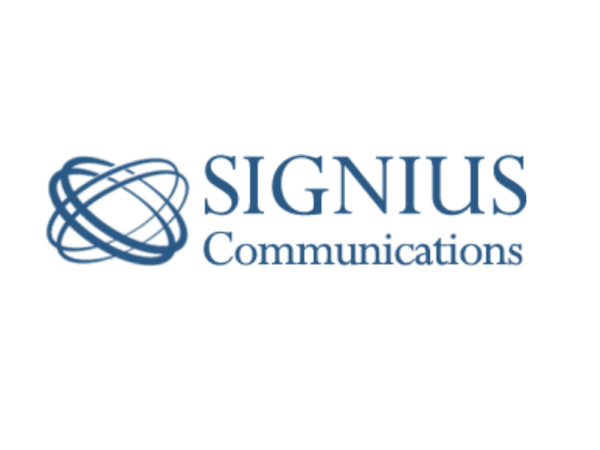 Signius Communications
The Verdict
Signius Communications offers all the inbound call center services a small business needs, as well as low-volume plans best suited for very small businesses on a budget. It also offers larger volume plans for established or growing companies.
Pricing
Signius Communications offers flexible pricing that is dependent on the services required by your business. If you need basic answering services like live answering, virtual receptionists and message taking, Signius charges a lower base rate. For more comprehensive call center services, Signius charges a slightly higher base rate. Here's a look at some of Signius Communications' standard pricing plans:
Starter package: This plan, which includes 50 minutes per month of Signius' complete answering services (24-hour live receptionist service, message delivery, a local or 800 number) costs $45 per month and $1 per additional minute.
Pro package: This plan includes 125 minutes and costs $109 per month. Each additional minute costs 95 cents.
Premier package: This plan includes 250 minutes and is priced at $213 per month and 92 cents per additional minute.
You're not charged a setup fee for basic accounts, a practice that was common among other services we evaluated. Setup fees only apply when clients require Signius agents to update an integrated CRM or manage an e-commerce store for order taking.
Plans are flexible with Signius Communications and can be changed as your call volume grows or declines. Signius Communications' pricing is determined on a case-by-case basis, so we recommend contacting the company's sales department to find out exactly how much your business would be charged.
Features and Services
Signius Communications offers most of the core inbound call center services we looked for. Whether you need basic answering services or more advanced call center services, Signius Communications can handle it.
Here's a look at some of the key features and services Signius offers.
Live answering: Signius agents operate as professional and friendly receptionists on behalf of your business 24/7/365, during business hours, after hours or for overflow calls. The company has bilingual agents who speak English and Spanish.
Message taking: Agents can capture callers' names, contact information and their reason for calling. All relevant information is then forwarded to contacts in your company by phone, email or text message.
Customer service: Signius offers full customer service outsourcing, which involves agents handling customer inquiries and complaints on your behalf. Signius agents strive to provide service to your customers that adheres to your company's standards and brand.
Help desk: The Signius help desk can offer up to Level 3 technical support and IT center services, which is one of the more comprehensive help desk services we encountered. Agents can assist your customers with troubleshooting products and software, in addition to handling most tech-related calls without needing to consult your staff.
Order taking: Signius agents can also walk callers through e-commerce purchases. Order taking, though, requires a setup fee so that agents can access your online store and monitor inventory in real time.
FAQs: Signius agents can maintain a list of frequently asked questions (and responses) to assist your callers. For our hypothetical business, Signius said it would handle up to 10 FAQs.
Email management: Email management is another large task that Signius can handle for your business. Agents can manage incoming emails and respond to basic inquiries on your behalf. Emails that require more detailed assistance are forwarded to contacts within your organization.
Hotlines: Signius can maintain a hotline service to monitor complaints, employee availability and even whistleblower services.
Client portal: Inside Signius Communications' client portal, you can find detailed info about your incoming calls, including the type of calls, the most common types of inquiries and complaints, average call time and minutes used per month. For businesses with multiple locations, Signius' reports break down usage by location. All messages and call recordings are stored in the client portal and saved for up to one year. Data can also be downloaded and exported to a spreadsheet.
Signius Communications Pros
We recommend Signius Communications because it offers a flexible pay-as-you-go plan that can easily meet the needs of small businesses that receive few calls without costs spiraling out of control. Signius Communications offers all of the core inbound services we looked for, such as live answering, message taking, order taking, and customer service outsourcing, and its per-minute usage rates were among the lowest compared to other low-call-volume plans we evaluated.
Signius Communications also offers answering services for businesses with more basic needs. While answering services are not as extensive as call center services, they can keep costs low while still providing quality service to callers on behalf of your business. Whether you need full customer service outsourcing or professional live answering and message taking, Signius Communications can meet your company's needs.
Signius Communications Cons
The biggest limitation we encountered with Signius Communications is that the company bills in 12-second increments, slightly higher than the 6-second standard we encountered with other call center services.
This means the duration of each call is rounded up to the nearest 12-second mark, which inflates usage. For businesses with a low call volume, this shouldn't elevate your monthly bill significantly, but it is still a consideration to keep in mind. With a pay-as-you-go plan, it's important to keep an eye on your usage and remember that Signius Communications is rounding up.
Customer Service
Our customer service experience with Signius Communications was very positive, which is no surprise considering it is an employee-owned company. It was clear when we spoke with a representative that they had a stake in the company and were dedicated to providing exceptional customer service.
The representative was very knowledgeable and forthcoming with information. Immediately after our call, the representative sent us additional information and a sample proposal. While these documents weren't as detailed as other materials and proposals we received from competing call centers and answering services, they were still useful.
We came away from the conversation with a strong understanding of Signius' services and what we could expect by working with the company.
Ready to choose a call center service? Here's a breakdown of our complete coverage:
Editor's note: If you're looking for information to help you choose the call center that's right for you, fill out the questionnaire below to have our vendor partners contact you about your needs.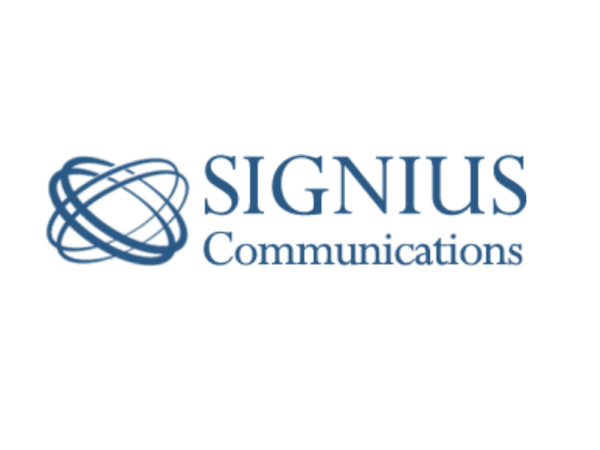 Signius Communications
The Verdict
Signius Communications offers all the inbound call center services a small business needs, as well as low-volume plans best suited for very small businesses on a budget. It also offers larger volume plans for established or growing companies.

Adam Uzialko
Business News Daily Staff
Adam Uzialko is a writer and editor at business.com and Business News Daily. He has 7 years of professional experience with a focus on small businesses and startups. He has covered topics including digital marketing, SEO, business communications, and public policy. He has also written about emerging technologies and their intersection with business, including artificial intelligence, the Internet of Things, and blockchain.