Less Annoying CRM Review
Less Annoying CRM is $10 per user, per month.
For an easy setup process, you can sync your Google Calendar with Less Annoying CRM.
Less Annoying CRM provides daily agenda emails and lead reports.
This article is for small business owners and professionals looking for more information on Less Annoying CRM, our choice for the best low-cost CRM system.
Less Annoying CRM is our 2020 pick for the best low-cost CRM software because, with just one subscription tier of $10 per user, per month, this approachable CRM takes the complexity and expense out of adopting a customer relationship management solution. Less Annoying CRM is the smallest company on our best picks list, and although it lacks the bells and whistles of the competition, it also simplifies the implementation process. As other CRMs we reviewed build out increasingly complex SaaS ecosystems and attempt to appeal to enterprises, Less Annoying CRM maintains its focus on small business functionality at an affordable price.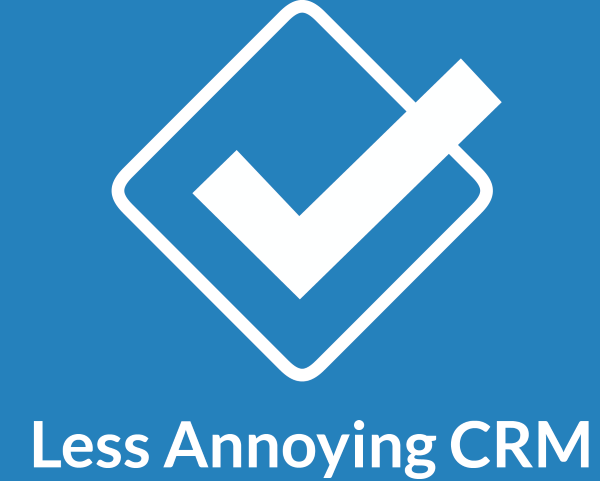 Less Annoying CRM
Best CRM Software of 2020
The Verdict
LessAnnoying CRM is our choice as the best low-cost CRM because it offers unlimited contact features and access to email marketing campaign integrations for only $10 per month.
To understand how we selected our best picks, you can view our methodology, as well as a comprehensive list of CRM software, on our best picks page.
Editor's note: Looking for the right CRM software for your business? Fill out the below questionnaire to have our vendor partners contact you about your needs.
Pricing
Less Annoying CRM lives up to its name when it comes to pricing. Many other CRM companies' pricing structures require you to pore over fine print and spreadsheets of features, but Less Annoying CRM eliminates confusion by offering a single all-inclusive subscription. After the 30-day free trial, this software costs just $10 per user per month. Period.
One interesting side effect of only having one subscription level is that it eliminates upselling from the sales team. In fact, the sales team is more like a customer service team. There aren't any hidden fees, add-on products or upgrades, so there's effectively nothing for them to sell to you aside from the primary low-cost CRM. Contacts are unlimited for all users, so storage isn't an issue, and since it's a flat per-person fee structure, there's no contractual commitment. This flexibility is ideal for small business owners who need the ability to increase and decrease the number of users at will and don't want to be boxed into a long-term contract.
Key takeaway: Less Annoying CRM has one subscription level, which costs $10 a month per user. There are no hidden fees.
Features
Less Annoying CRM is a true customer relationship management solution. While more robust SaaS CRM products have ventured far outside the realm of primary CRM tasks, Less Annoying CRM has stayed focused on classic CRM features without unnecessary features and options. The result is a list of useful features without a complex adoption process.
Google Calendar Syncing and Tasks
Creating tasks in Less Annoying CRM is easy, and each task you create is automatically added to the CRM's built-in calendar. You can also sync your CRM calendar with your Google Calendar (no coding required; you just point and click) and even share calendars with team members.
Mobile Access
Less Annoying CRM is designed to be usable across laptops and tablets, but it's also accessible from most smartphones, assuming the user has service (there is no offline version). The web app isn't in any app stores, but you can log in directly from your device.
Mailchimp Integration
While you can email clients directly from the CRM portal, you can also integrate with an outside emailing service, like Mailchimp. Less Annoying CRM provides step-by-step instructions to set up your Mailchimp sync, again with no coding required.
Simple Admin Tools for User Management
Some CRM systems require a professional software admin to figure out permissions and settings, but Less Annoying CRM offers a simple point-and-click solution to keep tabs on who has access to what. You can set permissions so that certain sales reps can share information or view the same leads and others can't. Managers can also be given privileges to view what sales reps are doing via Activity Reports.
Free Automatic Updates
You don't have to worry about running updates or managing upgrades. Every time functionality is added to the CRM, the upgrades automatically install for all users, and there are never any additional charges for the new features.
One-Click Export
Exporting data can be a huge issue for small businesses that want to use their CRM data in other systems or switch CRM systems. Less Annoying CRM offers one-click export options for both CSV and XLS files, which simplifies the process.
Daily Agenda Emails and Lead Reports
Less Annoying CRM offers a lot of built-in productivity and task management tools. Every morning, you'll receive an email summarizing upcoming events and tasks for the day. In addition, the lead reports make it easy to view the leads in your pipeline, with status, priority, contact info and notes fully viewable.
Key takeaway: Many aspects of Less Annoying CRM make it a valuable program. Its key features include Google Calendar sync, Mailchimp integration, free automatic updates and daily agenda emails.
Less Annoying CRM Pros
Less Annoying CRM has fewer features than some other CRMs, but there's an upside to this. This solution wasn't built for large businesses and then adapted downward for small businesses; it was built for small businesses with limited resources from the beginning. Each tool was added with the small business owner or independent contractor in mind. As such, the design is consistent and simple to use.
Less Annoying CRM is an end user's dream product. The company is so transparent about its CRM software that you'll know exactly what you're getting before you pay a cent. Nearly every other CRM on the market requires you to enter all sorts of personal information just to request a basic demo or get a free trial. Less Annoying CRM provides a refreshing alternative to an outdated and unnecessary process by making everything accessible.
You can try a live demo with no signup required, and there's a comprehensive guide with a catalog of 15 videos (including an overview) showcasing every function of the CRM, such as adding a contact, creating a task, logging emails and integrating with Google.
From implementation to daily use, Less Annoying CRM is shockingly easy to use. There is no doubt that this CRM software was built specifically for small businesses that lack in-house IT support. If there are any CRMs out there that require less setup time and less technical knowledge to operate, we didn't come across them, and the interface is as well designed as CRMs that are three or four times more expensive. The home screen is instantly easy to navigate, with a tidy summary of every aspect of the CRM process, including a visual pipeline report, an activity feed, today's events and today's tasks (which is a great organizational tool).
Inputting information is simple too. Adding contacts is a matter of typing information into a form, and customizing pipelines doesn't require any coding; instead, you just click through a guided dropdown creation wizard. Bottom line: this basic, affordable CRM nails it on ease of use.
Key takeaway: Less Annoying CRM is built for small businesses and offers a live demo that breaks down all its features. Its simple interface makes it easy to use.
Less Annoying CRM Cons
Less Annoying CRM is ideal for small businesses and independent contractors, but it lacks many of the advanced features more established systems offer. Depending on what you need for your business, that can be a problem.
For example, if your business requires telephony features, built-in e-commerce tools, or advanced analytics and forecasting, you're better off with a pricier system that has more options.
Access to the API is limited, as are additional help resources, especially compared to some of our other best picks. Attempting to make this lightweight product work for a large business, or an industry with unique needs that fall outside the scope of basic CRM, will have poor results.
Key takeaway: Since Less Annoying is built for small businesses, it lacks features more robust and expensive programs would offer.
Customer Support
Less Annoying CRM is so dedicated to winning over new small businesses that it offers comprehensive customer service access to everyone, even non-clients. You read that correctly: It's easy to test the quality of Less Annoying CRM's customer service team, because you don't even have to be a paying client. A quick click to the contacts page will take you directly to an option to enter a request directly or send an email. A customer service representative is already listed for you to get in touch with directly, complete with a direct phone number and email address. While you won't always get the person listed, within about two rings you'll have a live rep on the line.
Throughout our calling and messaging with Less Annoying CRM, we were never put on hold for a long time, placed through multiple transfers or given the runaround. We got an almost immediate response every time we reached out, no matter which method of communication we chose, and when customer service reps couldn't answer a question off the top of their heads (which was rare), they found the answer in a timely manner.
In addition to the effective customer service pipeline, Less Annoying CRM's representatives are a pleasant bunch. Since there aren't any upgrades or paid add-ons, you never feel like you're being sold to or hounded for personal information when you're just trying to get basic answers.
Though Less Annoying CRM isn't accredited with the Better Business Bureau, it still has a decent reputation on the site, with an A+ rating and zero customer complaints. This is a solid reputation compared to other companies we reviewed in this category, which often have very bad reviews with the BBB and are also not accredited.
To speak with a Less Annoying CRM representative, you can reach its support team by phone or email.
Key takeaway: Less Annoying CRM has amazing customer service. Representatives are prompt in their responses, polite, and transparent about the company's offerings.
Ready to choose a CRM solution? Here's a breakdown of our full coverage:
Editor's note: Looking for the right CRM software for your business? Fill out the below questionnaire to have our vendor partners contact you about your needs.
Image Credit: shironosov / Getty Images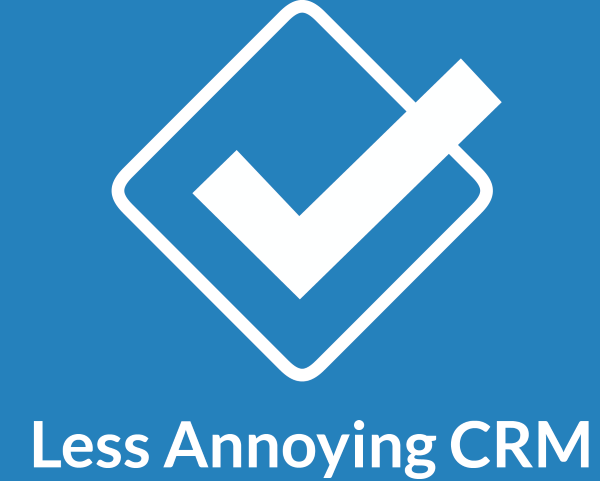 Less Annoying CRM
Best CRM Software of 2020
The Verdict
LessAnnoying CRM is our choice as the best low-cost CRM because it offers unlimited contact features and access to email marketing campaign integrations for only $10 per month.
Simone R. Johnson was born and raised in New York City. She graduated from the University of Rochester in 2017 with a dual degree in English language media and communications and film media production. She has been a reporter for several New York publications prior to joining Business News Daily and business.com as a full-time staff writer. When she isn't writing, she enjoys community enrichment projects that serve disadvantaged groups and rereading her favorite novels.