Zoho Campaigns Review
After conducting extensive research and analysis, we recommend Zoho Campaigns as the best low-cost marketing automation platform. We chose Zoho Campaigns from a pool of the dozens of marketing automation solutions we considered. To understand how we selected our best picks, you can find our methodology and a comprehensive list of marketing automation software on our best picks page.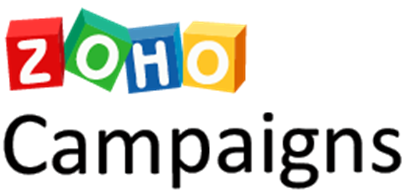 Zoho Campaigns
The Verdict
Editor's note: Trying to choose a marketing automation software for your business? Fill out the below questionnaire to have our vendor partners contact you about your needs.
Why Zoho Campaigns?
Zoho Campaigns is a low-cost email marketing automation platform that offers the most essential automation features without watering down their capabilities. While Zoho Campaigns is a basic solution compared to more expensive services like HubSpot and Pardot, it still offers great functionality for startups and small business owners who just want a barebones solution at a much lower cost.
Features
Despite the low cost, Zoho Campaigns maintains some of the most important features of marketing automation software. While none are necessarily as in-depth as top-shelf solutions, they are all sufficient in running an effective, automated campaign, especially for very small businesses like mom-and-pop shops.
Email marketing: Email marketing in Zoho Campaigns is fairly straightforward, allowing users to tailor the subject line, message and internal content of the email. Content is created either in HTML, plain text or a visual editor, which employs templates and eliminates the need for coding knowledge to create dynamic, aesthetically pleasing email campaigns. Altering one of the many existing templates is as easy as dragging and dropping individual elements throughout the template.


Social media: Zoho Campaigns supports social media campaigns on Facebook, Twitter and LinkedIn. Linking accounts with Zoho Campaigns is as easy as signing in to the social platform through Zoho, and then the accounts will be linked and ready for management in social campaigns. Social updates, including links and photos, can all be managed within Zoho Campaigns directly.


Automated responders and workflows: Zoho Campaigns features both autoresponders and workflows, which function in tandem to segment markets and respond accordingly to their behaviors. Users can set up autoresponders and workflows by selecting a series of actions and responses by way of drop-down menus, rather than drag-and-drop functions.


Segmentation: Zoho Campaigns enables segmentation of market groups for more targeted advertising. Users can also utilize Zoho's integrated CRM to segment groups and manage contacts and leads.


Reporting: Zoho Campaigns features reporting tools for email and social marketing, interactions with leads, link click-thru activity, list reports, ROI, and share reports. Overall, the reporting tools are relatively simple but useful, and are presented in a visually appealing manner.
User-friendly
Simplicity is the name of the game when it comes to Zoho Campaigns. A clean, easily navigated user interface makes learning the ins and outs of the platform enjoyable. A set of basic templates makes content creation easy as well.
When Zoho Campaigns is integrated with Zoho CRM, data quickly and automatically translates between the two platforms.
Pricing
Zoho Campaigns offers a free email marketing service, but accessing marketing automation features requires a monthly subscription. Monthly subscriptions include unlimited emails and are based on the number of total subscribers. Each has access to the marketing automation functionality, workflows, autoresponders and social campaigns.
1-500 subscribers: $5 per month
501-1,000 subscribers: $10 per month
1,001-2,500 subscribers: $25 per month
2,501-5,000 subscribers: $45 per month
5,001-10,000 subscribers: $70 per month
10,001-25,000 subscribers: $125 per month
25,001-50,000 subscribers: $200 per month
50,001-100,000 subscribers: $350 per month
The low cost of Zoho Campaigns at the lower level of subscribers makes it a great solution for very small businesses, startups, those on a tight budget or those with basic marketing automation needs.
Customer Service
Our customer service experience with Zoho was positive. We were answered immediately by a cheery sales representative who helped us understand the difference between Zoho Campaigns' free versions and monthly subscriptions. Once we were made aware that subscriptions were the only accounts with access to marketing automation, the rep was forthcoming about the limitations of Zoho Campaigns compared to our other, higher-priced best picks.
Zoho Campaigns relies on Zoho's general customer support, which includes a user guide, API guide, resources and training materials, a blog, and a community forum for other Zoho Campaigns users. There is also a 24-hour customer support phone line available Monday through Friday.
Limitations
The same thing that makes Zoho Campaigns a simple-to-use marketing automation platform also makes it limited. When it comes to automation, Zoho Campaigns is effective at taking the day-to-day work off of your marketing department's hands, but it's not as nimble or adaptable as other solutions on the market. However, its low cost makes it a solid choice for companies on a tight budget or merely looking to streamline major marketing operations.
Overall, Zoho Campaigns is really only suitable for very small companies or those with few subscribers. Any business looking for more sophisticated marketing automation services, beyond simple sequencing and workflows, should look elsewhere. But if your needs are simpler, you can't beat Zoho for the price.
Ready to choose a marketing automation solution? Here's a breakdown of our complete coverage:
Editor's note: Trying to choose a marketing automation software for your business? Fill out the below questionnaire to have our vendor partners contact you about your needs.
Image Credit: Getty Images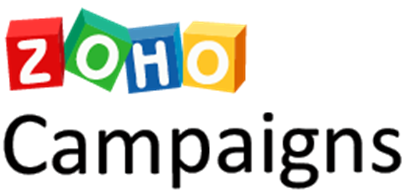 Zoho Campaigns
The Verdict

Saige Driver
Business News Daily Contributing Writer
Saige received her bachelor's degree in journalism and telecommunications from Ball State University. She is the social media coordinator for Aptera and also writes for business.com and Business News Daily. She loves reading and her beagle mix, Millie.