JIRA Software Review
Jira, a project management solution from software company Atlassian, primarily focuses on issue tracking for software teams. However, it is a highly flexible solution that includes significant project management functions for teams of any size and in any vertical, whether it's for software or business applications. In 2018, Jira was our pick for the best agile project management solution.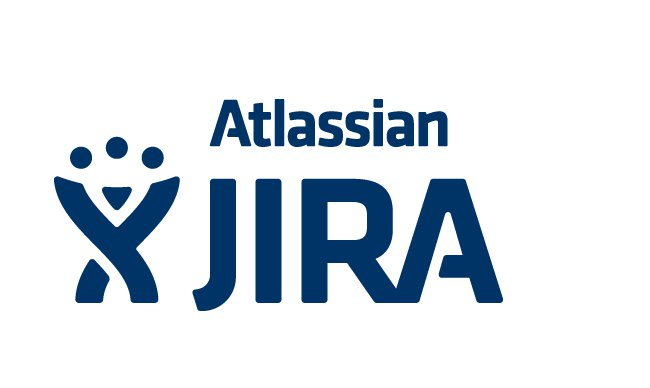 You can host Jira in the cloud or locally, making it a viable solution for small businesses wanting to deploy quickly, larger companies looking for an enterprisewide solution or any organization in between. Jira brings a comprehensive slate of project management features to the table, including a deeper "process management" template that gives project managers granular control over the entire project from start to finish.
For a closer look at how we selected our current best picks, visit our best picks page to see our methodology and a complete list of online project management software.
Jira Pricing
Pricing for Jira is based on the number of users you have and whether you've selected cloud or local hosting. Each plan starts with access to a free trial – seven days for cloud solutions and 30 days for locally hosted ones. This opportunity for your team to try out Jira ahead of time is useful, given the density of the software.
For small teams, the cloud-hosted solution costs $100 per year for up to 10 users. Every major feature of Jira is available at this level of service, including project and task tracking, Scrum and Kanban boards, customizable workflows, developer and add-on integrations, open APIs, and thorough reports. Jira is one of the least restrictive pieces of software we reviewed, even at its lowest subscription level.
Here's a breakdown of the cloud-hosted plans that are suitable for small and midsize businesses. All prices listed below are billed annually.
Free
Cost: $0


Number of users: Up to 10


Features: It comes with Scrum and Kanban boards, backlogs, agile reporting, customizable workflows, roadmaps, apps, and integrations.


Storage: 2GB
Standard
Cost: $7 per user and month


Number of users: Up to 5,000


Features: It comes with everything in the free version along with advanced permissions that give you the ability to create new projects and control over what your team can do, see, and comment on within a project or issue. It also includes anonymous access, which lets clients or outside users view and create issues without logging in, and audit logs. You can submit bugs and features requests, and support is available 9 a.m. to 5 p.m.


Storage: 250GB
Premium
Cost: $14 per user and month


Number of users: Up to 5,000


Features: It comes with everything in the standard version along with round-the-clock support and a 99.9% uptime guarantee.


Storage: Unlimited
Jira Features
The first thing that stands out about Jira is its wide array of features. Even without the advanced Data Center package, Jira provides every aspect of project management we were looking for as well as some additional functions that come in handy for many teams. Even the core features are highly flexible, and the additional features – beyond those we've come to expect from project management systems – are uniquely impressive.
Not only does Jira include essential core features like time tracking, collaboration tools and reporting, it goes above and beyond, granting customization and control to managers in nearly every aspect. Automated tools, like conditions and validators, allow you to set specific parameters that automatically determine whether a completed task should be accepted or not. Moreover, tasks and subtasks can be assigned and reassigned on the fly, updated with a due date and priority level, and given descriptions or labels. You can also include attachments, and all of this can be changed from moment to moment.
Project types: Jira includes a variety of project templates, giving project managers greater control over the specifics of workflows, permissions and other settings. For example, a basic task management template mainly serves to assign and track tasks by team members, while the more advanced process management template gives you the ability to drill down into specific aspects of each project. Jira includes templates for specific functions like lead generation, document approval and software development.


Roles and permissions: Role and permission settings are especially detailed in Jira. You can restrict individual users', groups' and roles' permissions in general and also with respect to each task. Moreover, you can restrict the visibility of certain roles and groups, which is useful when external users – such as clients, partners or freelancers – are working on your system and your team would like to protect proprietary information. Project managers' and administrators' level of control is, once again, focused down to the granular level.


"Roadmap" planning: Jira's roadmaps, which are essentially highly responsive Gantt charts that update in real time, are a great way to schedule deadlines on both tasks and entire projects and to forecast actual completion based on the pace your team is moving. Roadmap planning also makes the project manager's task of allocating resources much easier by displaying individual team members' and groups' workloads at a glance. If one team member is bogged down and another is working on low-priority tasks, it's as simple as a few clicks to reassign work – and the assignments can be easily confirmed using Jira's collaboration tools, such as the chat application.


Reporting: The reports are dynamic, thorough and customizable. Jira offers over a dozen different reports that slice and dice data to help you examine workloads, task progress and your backlog with ease. Color-coded graphs and charts make analyzing reports a quick and simple task.
Integrations: Jira is highly interoperable with third-party applications and other tools your team might already be using. With developer tool integrations, Atlassian's network of thousands of add-ons, and open APIs, Jira can communicate with a vast array of other tools.
Mobile app: Jira has a mobile application that gives your team members on-demand access to their projects from anywhere, on both iOS and Android platforms.
Pros
In addition to its comprehensive slate of features, Jira boasts a highly flexible workflow that makes it a suitable solution for virtually any team and any project. This versatility is apparent in tools like Scrum and Kanban boards as well as the personal dashboard, which helps team members and managers collaborate on current tasks and review completed ones.
Jira's offerings reflect its flexibility. The cloud-based services, for example, are suitable for small and midsize businesses, with enough plans for those companies to scale up as they grow. For enterprise customers, Jira offers locally hosted solutions, with access to immensely powerful tools and added services – such as Atlassian-supported disaster recovery – through the top-tier Data Center plan.
Jira's versatility is also prominent in its reporting functions. Not only is each individual report customizable, letting you drill down into minuscule aspects of your team's performance, but the software offers a dozen different kinds of reports so you can visualize various aspects, including the age of backlogged tasks, individual user workloads and new tasks. Jira's reports allow you to dissect data for whatever insights you're after, which makes it highly effective for organizations both large and small.
Despite the significant detail Jira brings to the table, it's relatively easy to use. While there is a steep learning curve simply due to the number of tools and the depth of the program, nearly every tool operates intuitively with a few clicks or with drag-and-drop functionality.
The user interface is friendly and accessible, avoiding the intimidating appearance of other powerful project management solutions. Training your team members on Jira during the free trial and guiding them to the resources on Atlassian's website should be more than enough for your team to grasp the system. This makes Jira adaptable to small teams without in-house tech support and large teams that don't have the time or resources to train each user on every detail.
Cons
The biggest limitation we encountered with Jira was the learning curve for the software. While it is relatively easy to use and highly intuitive to navigate, the software is naturally dense. Its comprehensiveness and customizability demand that users spend a lot of time familiarizing themselves with the software and consulting resource materials to understand its breadth and depth. We recommend taking advantage of the free trial period to allow your staff and project managers to fully familiarize themselves with Jira's vast functionality before you start paying.
Customer Support
Our customer service experience with Jira's representatives was excellent. We never experienced a wait and weren't ever placed on hold, and representatives were knowledgeable and friendly. All our questions were answered to more than our satisfaction, and we never felt pushed to buy when we explained that we were early in the decision-making process.
On our second call, the representative dove into the details of each feature and explained the logistical differences between hosting in the cloud and locally. They thoroughly explained the benefits of the Data Center plan and the reasons for the disparity in cost.
We were particularly impressed with the time each representative took to explain Jira's features, which are numerous and in-depth, especially those that are highly customizable. They were patient when we asked questions about each feature or asked them to reiterate, which was frequently. All in all, we came away from our discussions convinced that we had received reliable information that wasn't designed to make us more or less inclined to purchase.
Ready to choose a project management solution? Here's a breakdown of our complete coverage:
Image Credit: Getty Images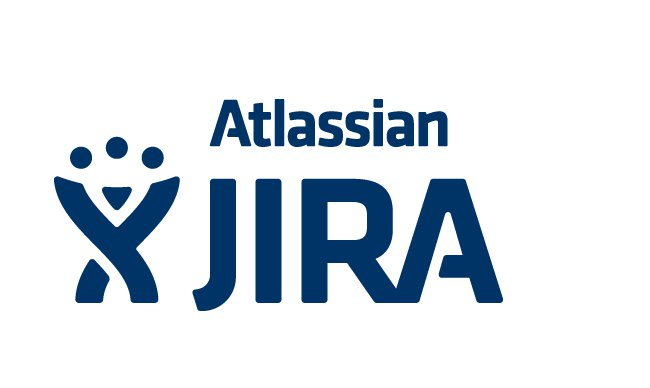 Simone R. Johnson
Business News Daily Staff
Simone R. Johnson was born and raised in New York City. She graduated from the University of Rochester in 2017 with a dual degree in English language media and communications and film media production. She has been a reporter for several New York publications prior to joining Business News Daily and business.com as a full-time staff writer. When she isn't writing, she enjoys community enrichment projects that serve disadvantaged groups and rereading her favorite novels.